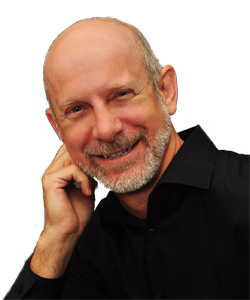 Erick Lauber, PhD, professor of Journalism at IUP and former educational media faculty member in the Communications Media Dept., joined the Mid-Atlantic Research and Training Institute for Community and Behavioral Health (MARTI) as the director of Leadership Training and Research in 2013.

Lauber, a PhD applied psychologist (University of Michigan) and human factors researcher/trainer and online media specialist, will add his expertise in training, leadership, and human behavior toward the Institute's efforts to reach its clients in both face-to-face and online environments. His previous work has included grant-funded research for the FAA, DOT, ONR, AFOSR, NSF, and the National Guard. He has published extensively in psychology in such journals as the Journal of Experimental Psychology, Acta Psychologica, and Psychological Science and has coauthored chapters in the prestigious book series Attention and Performance and The Psychology of Learning and Motivation.

As a media specialist, Lauber has won over two dozen national awards for educational media from national societies such as the Telly Awards, the Webby Awards, the Broadcast Educators Association, and the Videographer Awards.

Most recently, Lauber has provided training and leadership consulting to Pittsburgh organizations such as the Pittsburgh Society of Association Executives, SAE International, Oncology Nursing Association, and Materials Research Society, and he is conducting the Life Framing Leadership Academy for the IUP Center for Multicultural Student Leadership and Engagement.