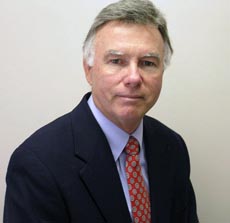 Dr. Ackerman's Webpage
Click on above link to view Dr. Ackerman's speaking schedule and to order his books.
Dr. Robert J. Ackerman left IUP in 2010 for a position at Eastern Carolina State University. He remains a research associate at MARTI. Prior to leaving, Dr. Ackerman was professor of Sociology and director of MARTI. He is a cofounder of the National Association for Children of Alcoholics.
As an author, he has published numerous articles and research findings and is best known for writing the first book in the United States Children of Alcoholics: Bibliography & Resource Guide (1978). Twelve books, many television appearances, and countless speaking engagements later he has become internationally known for his work with families and children of all ages. His books have been translated into several languages, including Spanish, German, Finnish, and Chinese.
He has served on many advisory boards and has worked with the National Institute of Mental Health, National Institute on Alcoholism and Alcohol Abuse, and the U.S. Department of Education. He served on the White House Task Force on Resiliency and Governor's Task Forces in Colorado and Michigan.
He is the recipient of many awards, including the University Professor Award from Indiana University of Pennsylvania; the Distinguished Alumni Awards from Western Michigan University, the University of Northern Colorado, and Louisiana State University; and the 2003 Swinyard Award for his work in alcohol and drug abuse. He is a veteran of numerous TV appearances, and his work has been featured on CNN Headline News, the Today Show, USA Today newspaper, and Newsweek magazine.