IUP Brand: Visual Guide
Our goal is to create and protect a unified voice of the university in everything we doall of us across the IUP community. That extends to the way we represent IUP visually. Beyond the IUP logo, we have set a number of graphic identity standards designed to achieve that consistency.
Still Looking for Marketing Help?
If these resources aren't enough for your needs, learn more about how you can work with us on a more strategic level.
The IUP Logo
Never underestimate the power of our university logo. It a consistent reminder of the core values we all share and sets the stage for all messaging and communication that follows.
The consistent and proper use of the iconic IUP "block" logo strengthens our recognition and should be used to maximize our visibility while maintaining a unified and identifiable look.
No more wave. No more soaring hawk. This logo replaces all previous institutional logos as the preferred graphic identifier. We use it to represent the academic and administrative programs of IUP.
How to Apply the IUP Logo
Combining the Logo with IUP or Department Name
In some cases, our logo needs to be in a "lockup" with the full university name or a departmental name. Our first goal is always finding ways in which the logo can stand for itselfthink big brand first. When that is not possible, please contact our brand management team to receive a version with an attached wordmark.
Additional Logo Treatments: Full Title
The university name lockups all follow the same rules as subunit versions. The only difference is that the name of the university is applied in a heavier weight of font to heighten it as the master brand.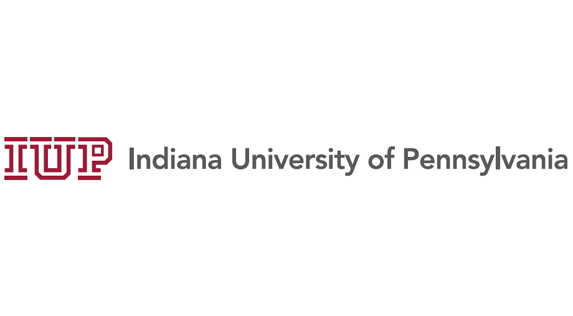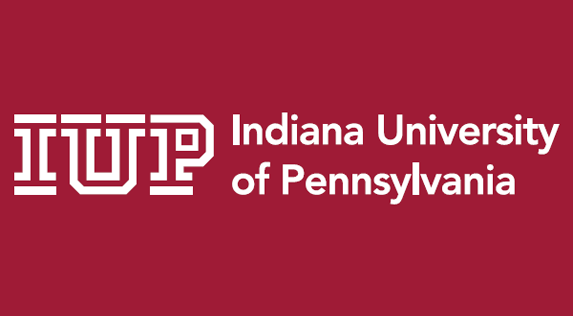 Additional Logo Treatments: Subunits
Maintaining a unified appearance across the Indiana University of Pennsylvania brand enterprise is important to establish IUP as a reliable and professional organization.
Lockup System
The lockup system was designed to provide a variety of ways to create branding for the university, schools, offices, alliances, and subbrands that make up IUP. The lockups cover a range from formal to casual and have multiple hierarchies to allow different groups to take the lead in a particular branded application or allow multiple groups to be represented as equal partners.
To request the appropriate lockup for your application and needs, please contact IUP brand management.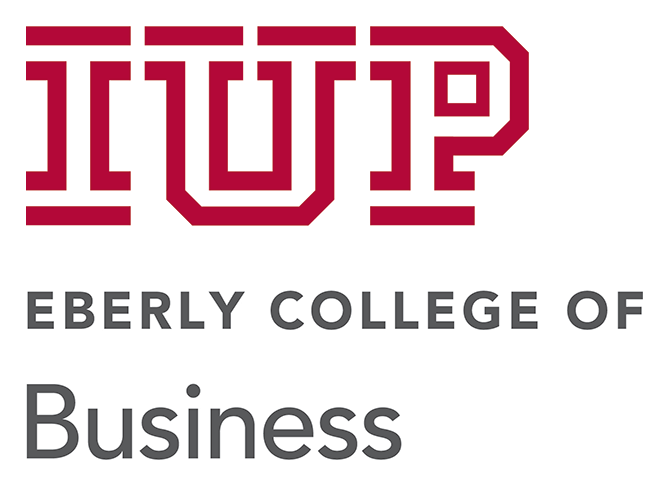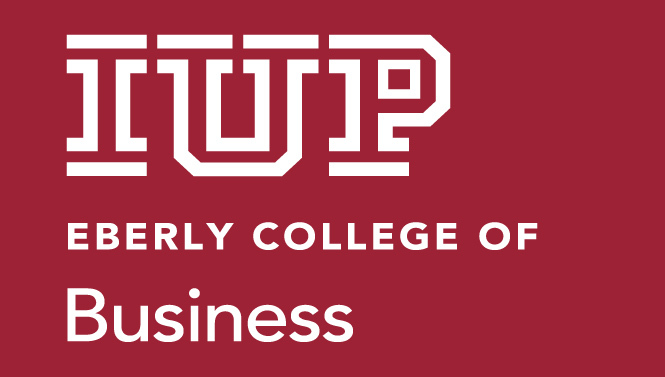 Additional Logo Treatments: Flexible Four
The lockup system was designed to provide flexibility for both the imprint area of the mark and the subunit of emphasis. One of these four versions can be applied to most imprint applications.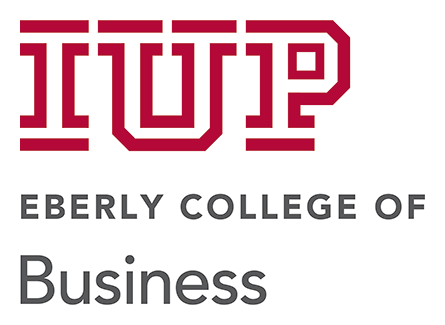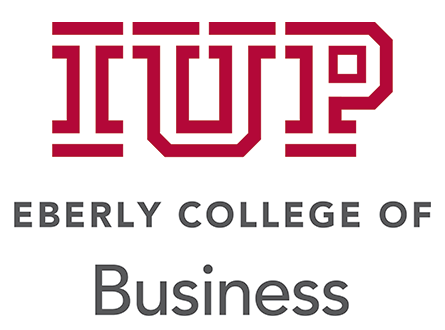 Additional Logo Treatments: Eight and Under, Double Justified
In rare instances, a subunit with a very short name (of eight characters or fewer), will have a lockup that is both centered and double justified to both the left (The "I" in IUP) and the right (The "P") in IUP.
Additional Logo Treatments: Formal and Casual
Tailored Lockups
Formal lockups use the full name of the subunit with either a discipline emphasis or a college emphasis. Semiformal lockups use the full name of the subunit but have no particular emphasis and maintain equality in sizing of the subunit name. The formal lockups should be used when communication is being addressed to groups outside of IUP, such as potential investors, prospective students, or professional organizations.
Casual lockups can be used for communication addressed to internal groups, such as students and faculty. These audiences are already familiar with IUP and will be able to recognize where the communication originated in an abbreviated form.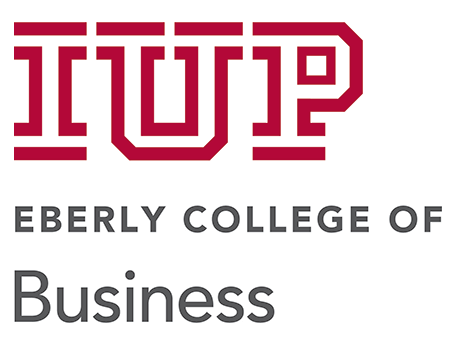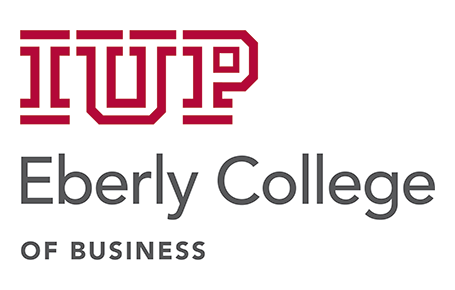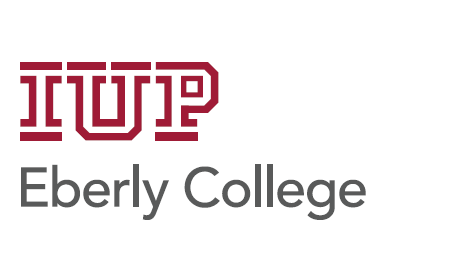 The IUP Seal
It's our ace in the hole. The IUP seal is the most formal of IUP's graphic identifiers and is generally reserved for use in similarly formal and official documents. That includes the following.
Diplomas

Awards

Certificates

Medals

Contracts

Class rings
Do not use the seal unless working directly with our division on one of the above or a similar use. Using older versions of the seal or parts of any version is never permitted.
IUP Athletics Logos
We get itthe hawk looks awesome. But, given the importance of the university logo, we cannot confuse our academic and athletics marks.
These logos are to be used only for Athletics Department teams and programs, including varsity athletics teams, club sports, and associated programs. Any other use is prohibited without the express permission of the Marketing and Communications Division.
The IUP Colors
Our core colors are crimson and gray. That won't change anytime soon. Any work for the university should start there. Black and white are key components to the IUP brand, too. The brand color palette also includes two accent colors. You'll find them displayed below, but we discourage you from trying to implement them on your own. They're tricky and require the touch of a professional designer.
To make sure that our colors are displayed accurately in all channels, you can use the codes below for help. Quick tip: CMYK is best for print, while RGB is best for digital channels.
IUP Crimson
PMS: 201.C
CMYK: 0, 100, 63, 29
RBG: 158, 27, 50
HEX:#9e1b23
IUP Gray
PMS: 179-12
CMYK: 63, 55, 54, 28
RGB: 90, 90, 90
HEX: #5a5a5a
Gradient Treatment
Yellow
PMS: N/A
CMYK: 8, 29, 100, 0
RGB: 236, 181, 27
HEX: #ecb51b
Typography and Fonts
The IUP brand uses two typefacesMinotaur Sans by Production Type and Prospectus Pro by Lost Type.
Minotaur is a bold balance between modern and classic sans, with a slightly rough contour.

Prospectus Pro has a classic academic look, but with a sharp, modern edge.
Minotaur is primarily used for headlines, while Prospectus Pro is recommended for body copy, pull quotes, and smaller eyebrow treatments. Although both of these font families have more styles, please use only the specific front types specified below.
How to Use Minotaur Sans
Minotaur Sans is used in two weights: Bold and Regular. Both styles should be set in all uppercase, unless the text is very long and unreadable. Title case text can be used in this instance.
How to use Prospectus Pro S
Prospectus Pro S uses three styles: Regular, Italic, and Light. The italic style is only meant for use in body copy, never for singular or large applications.
Fonts for IUP Seal, Wordmark, and University Subunits
Wordmarks that are in "lockup" with the IUP logo do not use Minotaur Sans or Prospectus Pro S. Please contact our brand management team for help with these elements.
Other Graphic Elements
Beyond the basics, our designers also use a number of other graphic elements to make IUP marketing messages stand out. The below elements are for reference only. Please connect with our brand management team for help with materials that require these elements.
Gradient
In our materials, you will sometimes find an orange-magenta-yellow gradient. We use it to highlight text, color an image, or fill smaller vector elements. It should never be a background or large field of color.
White Space
Sometimes, choosing not to employ some of our graphic elements is a powerful design decision. Negative space (as well as the presence of the color white) creates designs that don't feel overwhelming, busy, and hard to discern.
Growth Patterns
Organic growth patterns that resemble tree rings and concentric rectangles suggest growth and activation. You'll find them as subtle additions to add texture, depth, and direction. They never enter the foreground or dominate the design.
Wood Texture
Used to embellish imagery, frame content, and create background texture.
Iconography
We use a consistent set of icons that are geometric, simple, and monoweight. You'll find them in spots where they embellish photography, illustrate concepts, or improve the hierarchy of content.
Trademark Information
All of IUP's trademarks, service marks, logos, and identifiers are owned by Indiana University of Pennsylvania and cannot be use or reproduced without permission from the chief marketing officer.
The requirement to secure permission for use of a trademark, service mark, logo, or identifier applies to both on- and offline uses, including use on social media accounts.
Permission to use university-owned trademarks, service marks, logos, and identifiers is ordinarily granted only to offices and departments within Indiana University of Pennsylvania itself that are staffed by full-time employees.
Permission may be granted for the production of licensed apparel and other items. The Indiana University of Pennsylvania licensing program is handled via our licensing agent, the Student Co-operative Association.
Indiana University of Pennsylvania does not grant permission for the use of its trademarks, service marks, logos, and identifiers on social media accounts not controlled by the university.
Creating and Requesting Graphic Assets
Complying with all these guidelines and standard can be complicated. Our template library integrates all of them, helping you build better brand-appropriate marketing collateral.
Never try to create assets like the IUP logo from scratch or pull them from another document. That leads to inconsistencies we try to avoid. Instead, look for help from our division to get the right assets, implemented the right way.