Coal Culture Projects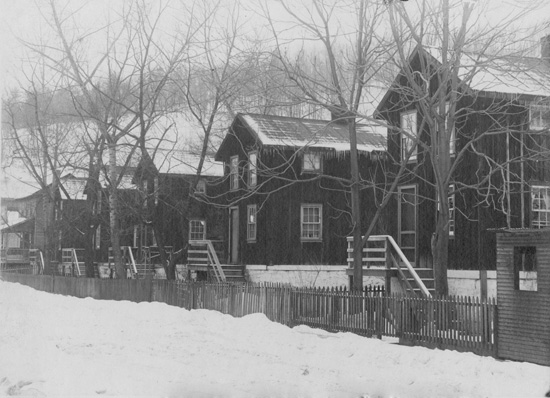 Coal mining and the culture that formed around it left an indelible imprint on the history of Western Pennsylvania. Miner, company, and union together forged the unique character of Pennsylvania Coal Culture in this region of the country.
The following images and resources document the lives of western Pennsylvania coal miners and their families in the 19th and 20th centuries.
Special thanks goes to Eileen Mountjoy for her thorough essays on Pennsylvania coal culture, for processing MG 94: The Rochester & Pittsburgh Coal Company Media Collection, and for her book Rochester & Pittsburgh Coal Company: The First One Hundred Years.
Resources
Pennsylvania Coal Culture
Funded by a 2006 Library Services and Technology grant, Pennsylvania Coal Culture includes resources for researchers, students, and teachers, including:
We gratefully acknowledge the Commonwealth of Pennsylvania for the grant funding, as well as the tireless work of the project director, historical consultants and authors, the Historical and Genealogical Society of Indiana County, and those who generously provided materials from their private collections to support this grant.
Coal Culture at the University Museum
In Fall 2009, the University Museum presented A Walk Through Time: Pennsylvania Coal Culture, co-curated by Dr. Harrison Wick and Rhonda Yeager. The exhibit documented bituminous coal mining and living in company towns in western Pennsylvania.
The University Museum exhibit catalog features many essays, photographs, and oral history interviews about western Pennsylvania coal culture.
Additional Resources
Pennsylvania Coal Culture Resources provides additional articles, oral history interviews, websites, and other resources about coal mining.
Collections
The following manuscript groups, held in IUP Special Collections and University Archives, document coal mining history in western Pennsylvania from the perspective of the coal miner, company, and union.