Active Shooter
The university community is encouraged to become familiar with how to respond to an "active shooter," should such an event ever occur.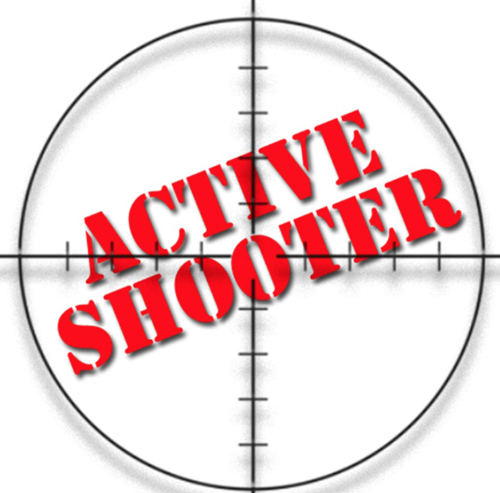 An active shooter is an individual actively engaged in killing or attempting to kill people in a confined and populated area. In most cases, active shooters use firearms, and there is no pattern or method to their selection of victims.

As active shooter situations are unpredictable and evolve quickly, all employees should learn how to help prevent and prepare for potential active shooter situations.

Learn What to Do

A self-paced, independent study course titled "Active Shooter, What You Can Do" (IS-907) is offered through the Department of Homeland Security. This course will provide guidance on how to prepare for and respond to an active shooter crisis. The course is free of charge and takes approximately 45 minutes to complete.

This online training opportunity is available through the Federal Emergency Management Agency (FEMA) Emergency Management Institute's website. The EMI will award 0.1 CEUs for completion of this course.

What Will Happen in the Event of an Active Shooter?

If an active shooter is identified (either by gunfire or by visual observation of an unauthorized person on a building roof, etc.), the University Police (724-357-2141) should immediately be notified.

Northpointe and Punxsutawney regional campuses and Pittsburgh East Center: call 911.

The university police will respond to the scene and immediately notify neighboring agencies.
During an active shooter situation, the safety of university employees and students and responding police officers is paramount; therefore, all decisions will be made with regard to their safety.
In the event that an active shooter is identified, every available communication means will be employed to notify students and employees to stay in their respective buildings, to seek cover inside buildings, or not to come to campus. Individual room doors should be locked; seek cover in the room.
A team of officers will proceed into the area in which the active shooter is located and take necessary action to stop the shooter.
All police radios will be switched to National Police Band.
Active Shooter Situation

After the tragic mass shooting in Aurora, Colorado, the City of Houston, Texas, Mayor's Office of Public Safety and Homeland Security released a video on surviving a shooter event. The video details the key steps individuals should take when encountering an active shooter: "Run. Hide. Fight." This is titled for the three rules individuals should be aware of in order to increase the chances of safety and survival. Watch the video here: