Anthony Maticic, Jr. '19
Accounting and Economics Majors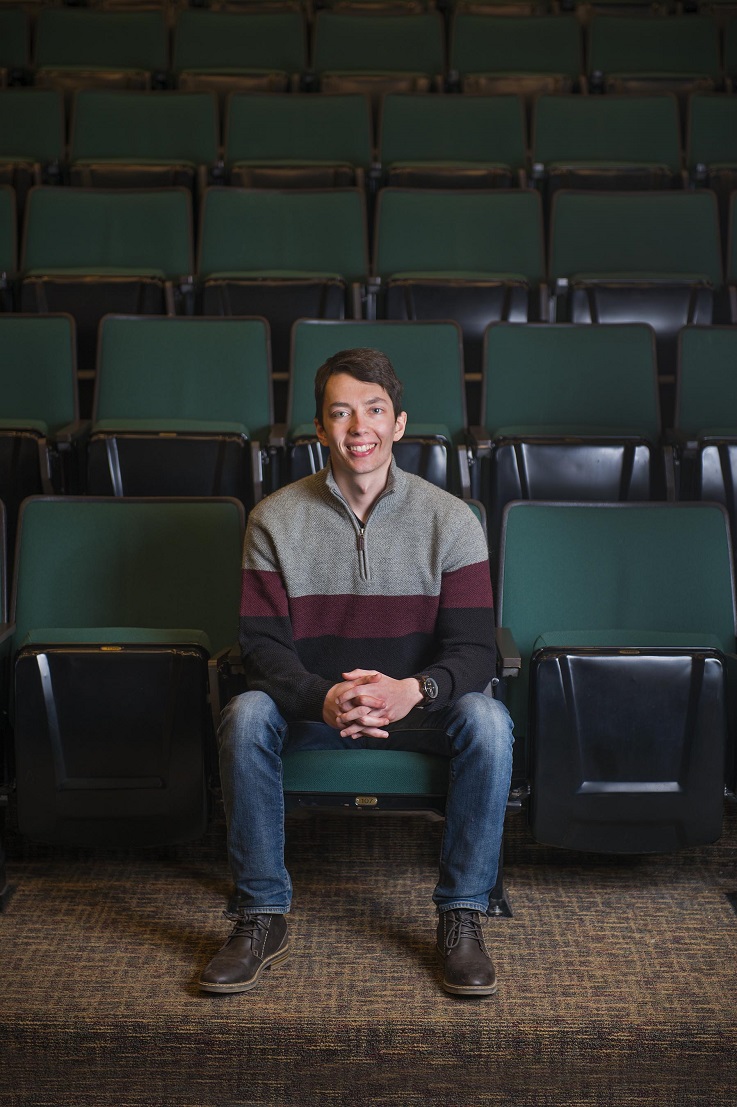 "When I visited the Eberly College in the summer before my senior year of high school, Dean Camp appropriately told us that college is like a marriage; we are committed to each other for life.' During my time in the Eberly College of Business, I have had inspiring faculty members who worked to cultivate relationships with me and encouraged me to succeed. Coming from a small town, I never imagined that college would offer the same attentive atmosphere, but IUP provided me with a world of opportunity while making me feel like one of a kind.
"My story is not different than many IUP students from West-Central Pennsylvania; I grew up in the small town of South Fork, Pa., and attended Forest Hills High School. At home, although I am a first-generation college student, my parents ceaselessly emphasized the importance of education and the growing importance of earning at least a bachelor's degree. During my childhood and adolescence, I was fortunate to have supportive family and teachers who pushed me to be the best I could be. In high school, I graduated near the top of my class and was fortunate enough to receive very generous scholarships from the Cook Honors College, ECOBIT Honors Program, and Sutton Scholarship. Coming into college, I had really no idea what to major in. I knew I loved politics and economics, but that I also needed a more tangible discipline to help me appear more marketable to employers. Each time I visited IUP, the faculty, administrators, and staff reaffirmed my decision that IUP would be the best university for me to explore my array of interests; ultimately, I decided to pursue a dual degree in accounting and economics.
"Once I arrived at IUP, I decided to make the most of the education and opportunities here. To fully and adequately detail my four-year experience would be impossible and never serve justice to the amazing experiences I have had as a student. IUP and Eberly gave me the opportunity to travel the worldstudying for five weeks in Germany with students from the USA and Hong Kong in addition to exploring India with my Business Honors Cohort during my junior year. My education has given me a global perspective while grounding me in the fundamentals of business and accounting. The education and opportunities provided for me in the Eberly College of Business and IUP have enabled me to accept a full-time position after graduation at the Big 4 firm, KPMG, where I hope to continue to make Eberly and IUP proud.
"In addition to many other extracurricular activities, I also served as Student Accounting Association president. My sophomore year, I decided to join the SAA based on the suggestion of the SAA faculty adviser. From that time forward, I found myself in a position I never imagine: excited and passionate about accounting. After one semester in the club, I became the mentoring chair where I hoped to encourage students to join the SAA, get involved, and to find an area of accounting they enjoyed. After this year-long term, I was appointed as the SAA president.
"As the SAA president, I hoped to build upon the amazing success that our organization had seen under the previous two presidents, both of whom serve as mentors to me today. Running the SAA in 2018 was the most impactful experiences, in terms of professionalism, I had at IUP. During my term, I held the most meetings and brought the most guest speakers to campus in the recorded history of our organization. In total, we had 13 guest speakers all areas of accounting. I believe that this experience allowed me to have more confidence in my internship and will help me excel in the future. Most importantly, I truly believe that I can leave IUP knowing that my service to this organization helped my friends and classmates enjoy their time in Eberly and helped them find an area for their career to continue prosperously in the future."
After graduation, Anthony will work as an audit associate with KPMG, LLP in Pittsburgh, Pennsylvania.