Jennifer Vietmeier '19
Finance Major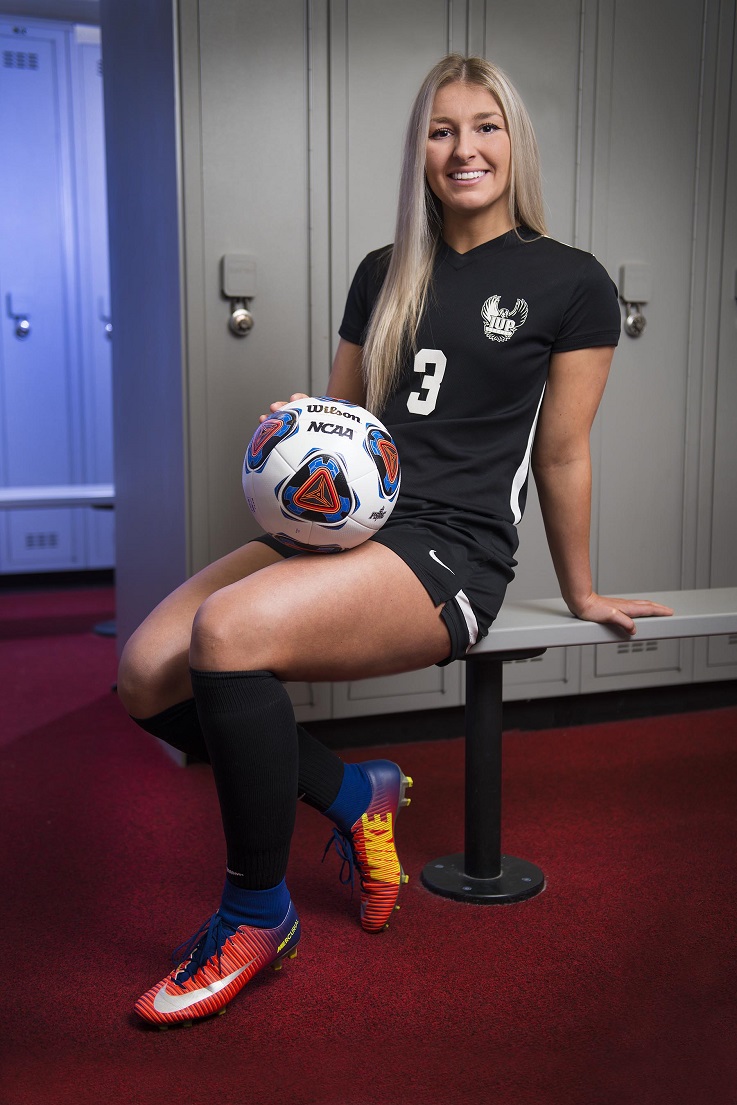 "The Eberly College of Business and IT has had such a positive impact on my life and future. The experiences that I have made at IUP have given me a lifetime of memories. I grew up in South Park, a small suburb located in the South Hills of Pittsburgh. I knew I wanted to be part of a larger college experience and the opportunities that came along with it, but also wanted to maintain the strong sense of community I had always known. During my senior year I was actively being recruited by several schools to play collegiate soccer, but none of them had offered that combination I was seeking until I discovered IUP. I was overwhelmed by the number of open arms that embraced me, from the girls on the team, to the coaches, and even the professors that greeted me as I learned about IUP's many academic opportunities.
"Having a keen interest in business, I toured the Eberly College of Business and Information Technology. I observed the strong relationships between fellow classmates, as well as with their professors. This solidified my decision to commit to IUP, knowing that not only were there ample opportunities for me to develop and grow personally, but also everyone part of the community was invested in each other's success. Being part of the Eberly School of Business has taught me a wealth of information, but, more importantly, it has helped me forge a handful of relationships that I will forever cherish.
"I have really grown from my time being here was being a part of the IUP Women's Soccer Team. Being a part of this team for the last fouryears has been an experience that I will never forget. When I started out as a freshman, I did not realize how much of an impact that I would have from being a part of this team. As a freshman, I was awarded the Athlete of the Week Award in October 2015 for demonstrating an outstanding performance on and off the field. Out of all four years being both athletically and academically involved at IUP, I have been fortunate enough to be awarded the Scholar Athlete Award for all eight semesters.
"Not only has being a part of the IUP Women's Soccer team taught me what it is like to have a strong work ethic, but it has also taught me many leadership skills and self-discipline that can help me throughout my whole life. Playing a sport can be a job itself. Juggling sports, academics, extracurricular activities, and jobs, I have been able to manage my time effectively, while still allowing myself to enjoy time spent with friends. Having the honor to be part of such an amazing organization has shaped me into the young woman I am today. I have a vast reach beyond the school, and I will forever make a positive impact carrying IUP and the Eberly College of Business throughout my career."
After graduation, Jennifer will work as an analyst for Mylan in Pittsburgh, Pennsylvania.