Accounting Major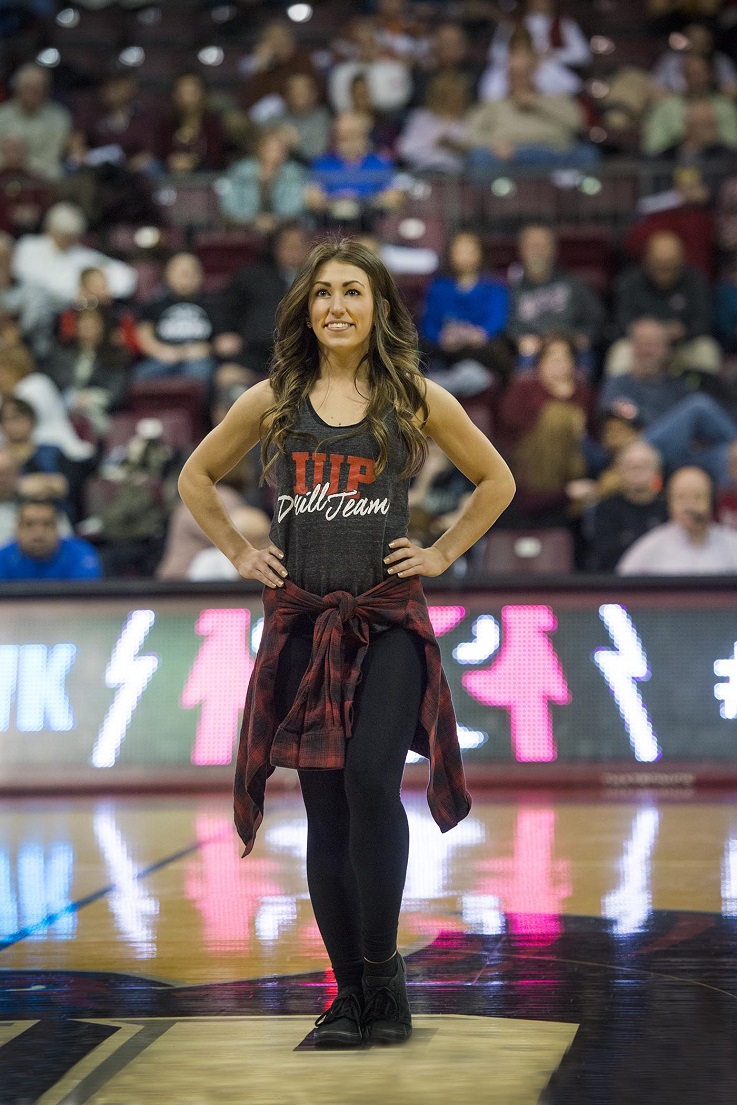 "They say if you do what you love, you will never have to work a day in your life. My experiences at IUP have certainly proven this. Thanks to remarkable faculty and student involvement at the Eberly College of Business and IT, I have been encouraged to rise to the top, enabled to achieve my goals through vast opportunities, and motivated to accomplish more than I ever imagined. With the greatest accolades to them and sincerest appreciation, I have transformed into a young business professional equipped to walk, talk, and live the life I always envisioned for myself.

"My home is in Harmonsburg, Pennsylvania, where I was born and raised as the second eldest among two brothers and one sister. Growing up, my passions were school, dance, and gymnastics. I was part of the first class of Conneaut Area Senior High and my graduating class' salutatorian.

"My senior year of high school was dedicated to the ultimate college search, in which I was accepted to 10 colleges and universities in Pennsylvania. After careful consideration, it became clear that only one university prevailed. While reflecting on my tour of IUP and Eberly, the beautiful day that accompanied it, and the intuitive feeling I experienced on campus, I realized that I had already accepted IUP as my second home. Reinforcing my decision was the reality that IUP offered unsurpassable value with many opportunities.

"As a first-generation college student with bright ambitions, I focused first on my education and next on everything else that mattered most to me. My freshman year concluded as a Business Honors student with a strong academic record and the onset of a vibrant student life. I made it onto the IUP Drill Team, accepted a work-study position in Eberly, and joined the Student Accounting Association.

"During the remainder of my college years, I added management information systems as a minor, became the senior vice president of the Student Accounting Association, studied abroad in India on a 10-day excursion, and participated in five public accounting leadership programs. I completed a summer internship with the Big 4 firm PricewaterhouseCoopers, which led to a permanent position on their audit staff. Through summer and winter courses, I was able to complete the 150-credit CPA exam requirement within four years.

"The Drill Team, IUP's hip-hop dance team, has been a dedicated activity of mine since my first semester at IUP. From a very young age, I have been a passionate dancer, and being a member of this team enabled me to continue performing while in college. We primarily perform during halftime at the men's and women's basketball games, but the Drill Team can also be seen at events such as IUP Day, Winter Warm-Up, Relay for Life, and the IUP Homecoming Parade. I have shared song recommendations and choreography ideas, as well as bringing a positive outlook to practices and my best effort to performances.

"Having been a member of the Drill Team for four years, I realize how much this team has benefited me and just how much I will miss my teammates when I graduate. This has been an exciting adventure. It improved my confidence, sharpened my memory, further developed my dance skills, and taught me even more about the importance of teamwork. Post-graduation, I look forward to attending basketball games to support the team who contributed to making my undergraduate experience special and fulfilling.

"College has taught me that the purpose of an undergraduate education is greater than maintaining a high GPA. It is about new experiences and ideas, discovering who you are, and fostering lifelong relationships."

After graduation, Lisa started a full-time career with PwC in Pittsburgh, Pa.