Katelyn Fox '17
Marketing Major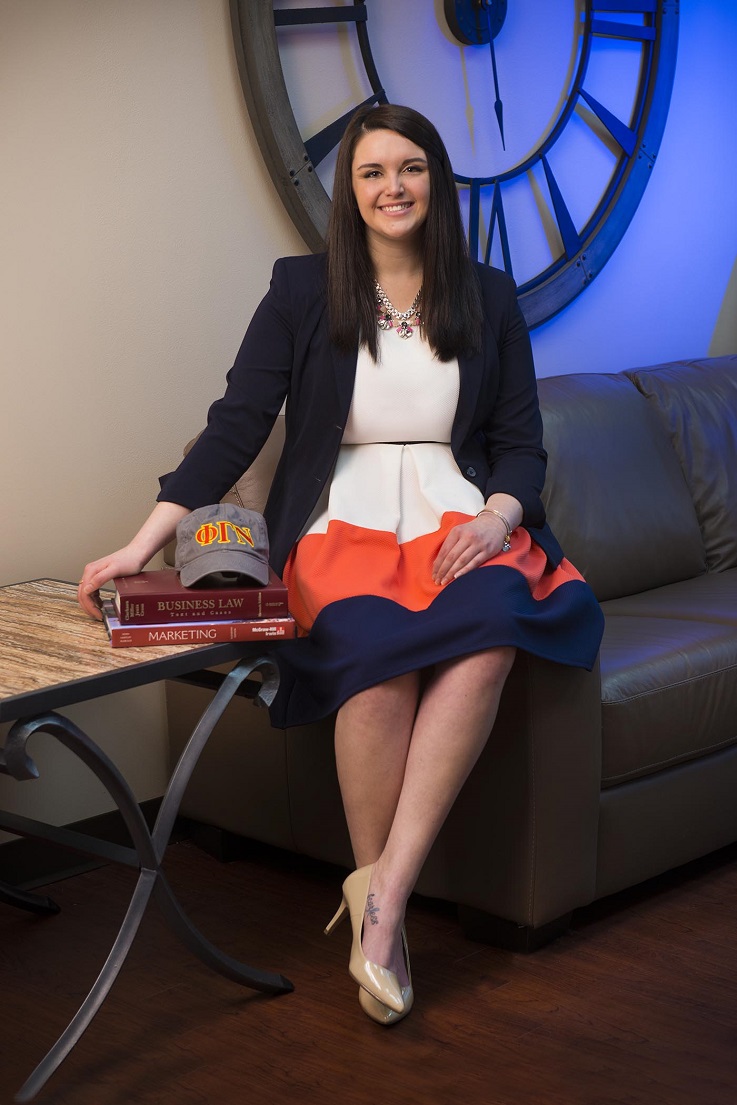 "Eberly has been a place for me to excel academically while simultaneously grow as a leader. Having a large community with a small school feel has allowed me to take on a great job on campus, a prestigious leadership position, and still allow me to focus on my studies. The faculty have supported me tremendously and the other students have been great to work with.

"I am originally from Orange County, New York, and if you had told me I would end up going to college in Western Pennsylvania, I would have told you that you were crazy. I never imagined attending IUP until my senior year of high school when I visited IUP. I was not looking for a brand name diploma. I wanted a quality education at a reasonable price in a place I enjoyed being, and that is exactly what I got when I chose IUP and the Eberly Business Honors Program.

"I was hired for a student worker position in Eberly's Academic Services Office during my first semester at IUP. The next semester I pledged Phi Gamma Nu and became a pledge officer. Later that semester, I was accepted as an IUP Ambassador. These two organizations helped me through some of the hardest times in college. I have great support systems and met some of my best friends through these groups. I would not change a single experience.

"Because I've been so involved in Eberly and IUP, it's difficult to choose just one activity that defines me. I think PGN is a good representation of me because I have been an active member since my freshman year and an executive member for two years. First, I was pledge educator, where I had the opportunity to nurture and teach new members. I introduced about 50 people into the organization through this position. I loved having a mentorship role. After that, I was elected president.

"During my tenure as president, PGN members completed over half of the total community service hours documented by the College of Business Student Advisory Council, 51 members attended a trip to Nashville, and we implemented completely new processes to streamline our new membership protocol. I like to think that I have made an impact on the organization by creating a place for members to find friends, improve professional acumen, realize career goals, give back to the community, and grow the organization through fundraising initiatives. Of course, to do these things, I needed an outstanding group of officers.

"I also improved my leadership skills, learned how to work with and motivate different kinds of people. I networked with distinguished members of the alumni group, and maintained friendships that have lasted since my very first semester in PGN. I wouldn't be where I am today without it.

"Eberly has truly given me so much these past few years. It has made me appreciate the faculty, administration, and alumni that put so much effort in to make our time at IUP matter."

After graduation, Katie was awarded a full scholarship to the University of Pittsburgh School of Law.