Andrew Selker '17
Management Information Systems Major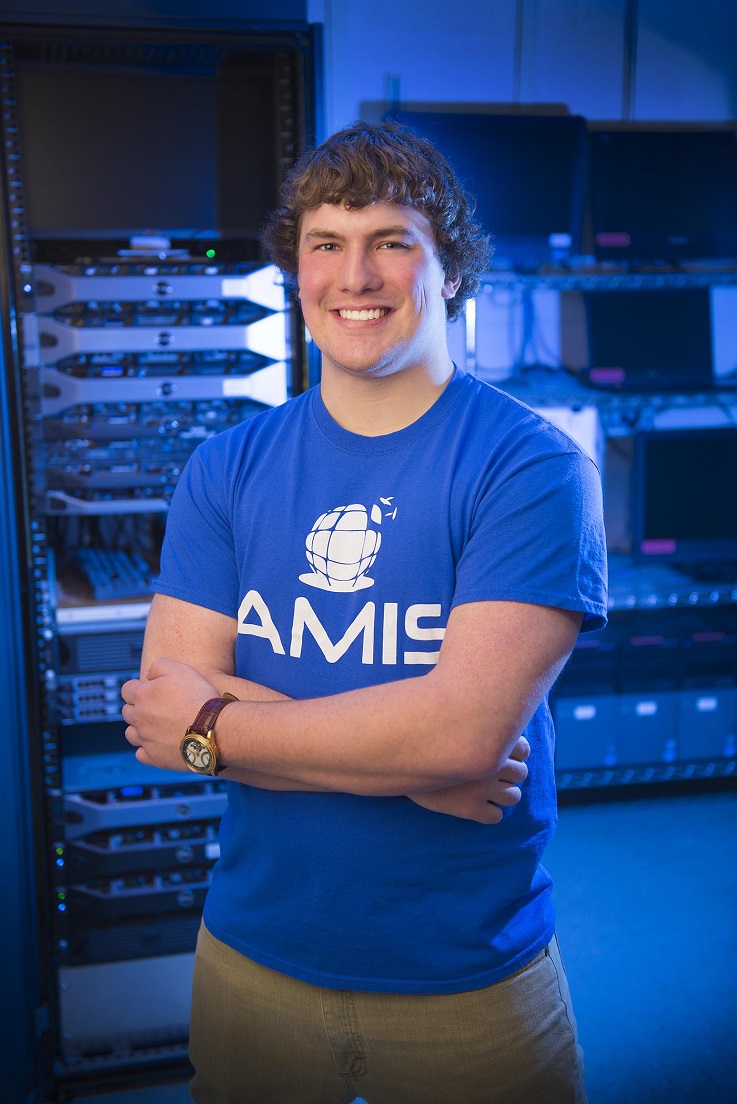 "The Eberly College of Business and IT has provided me with all of the necessary skills that I need to succeed and get ahead in the professional industry of IT. I believe that IUP has even prepared me better than a larger school would have. I have had a great time being involved around Eberly and IUP during my four years here.

"I am from a small town north of Pittsburgh called Mars, Pa. When I was in high school, my father worked at the University of Pittsburgh, so I assumed I would attend that school. One thing led to another, and I had to look at more affordable schools. That's when I toured the IUP campus and fell in love. I then found out that the Eberly College of Business and IT had a great MIS program and Business Honors program.

"I am the president of the Association for Management Information System. I have been a member of this COBSAC organization since the first month of my freshman year. I was the AMIS club treasurer my junior year, and I am currently the club president and will be until I graduate in May.

"AMIS has helped me make friends, helped me help the community of IUP and Indiana, and helped me develop my professional business skills. This club has made it possible for me to learn more about MIS outside of my classes and helped me secure both my internship and my full time position at Bayer. The AMIS club has come a long way since my freshman year, and I believe that I have had a large part in that since I was an active member my first two years and an officer the last two. I have kept the AMIS club very busy this year with professional development events and trying to plan our yearly Tech Week event.

"I have had a great experience being involved around Eberly within the Business Honors Program and through COBSAC and the Association for Management Information Systems. Eberly is a great college and I have made countless friends and had fantastic opportunities throughout my four years at IUP."

After graduation, Andy was hired as an assistant analyst at Bayer's IT College New Hire Program in Pittsburgh, Pa.