Alyssa Schaard '17
Accounting Major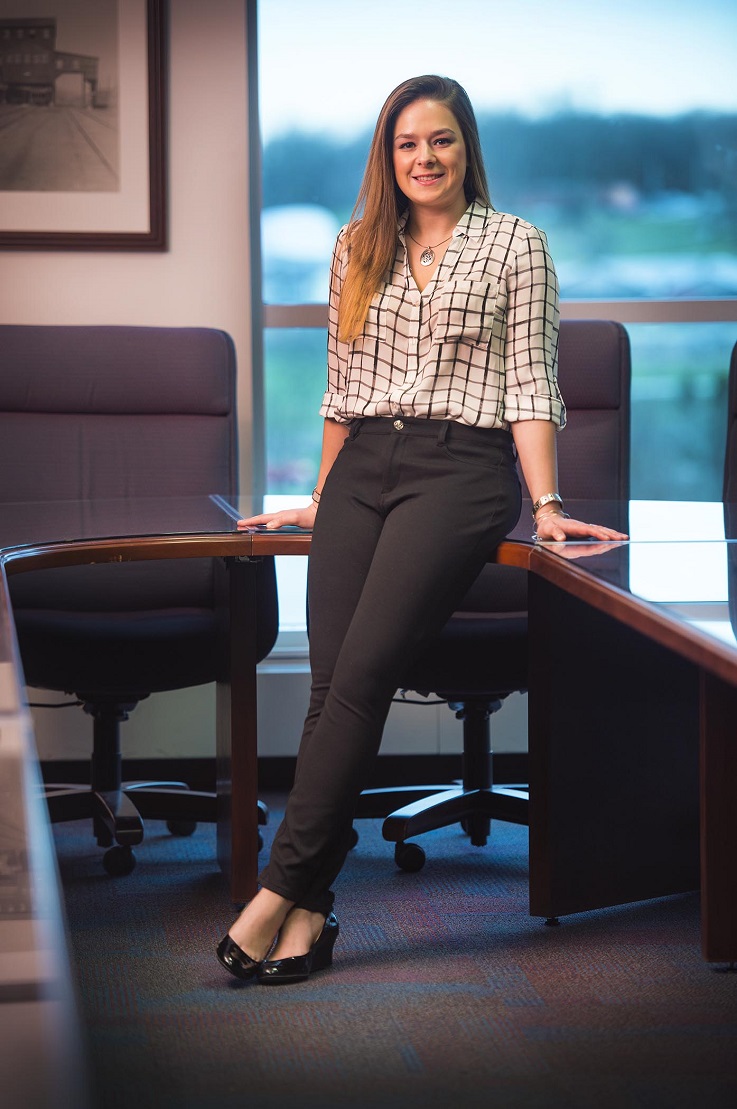 "My experience at IUP has been invaluable in providing me with an excellent education and preparing me for the business world. I never could have imagined that these past four years at IUP would have opened so many doors for me. The best decision I ever made was getting involved in the student organizations within Eberly and putting myself out there to utilize everything the college offers. I am truly grateful for all the opportunities that the professors have provided me. I would not trade my IUP experience for anything in the world!

"My story begins in the small town of Newtown, Pa., located near Philadelphia, where I attended Council Rock North High School. I remember having my list of colleges to visit all planned and then my dad added IUP into the mix. I had never heard of IUP, and I couldn't imagine myself attending a school five hours away from home.

"On my first visit, however, I immediately fell in love with IUP and knew it was where I belonged. I selected IUP because of its welcoming culture and its remarkable Business Honors Program. Initially I was interested in majoring in finance, but I wasn't sure what I ultimately wanted as my career.

"During my freshman year, I took my first honors course. It was in accounting, and the professor took a special interest in her students, motivating us to explore the opportunities available to us in our chosen majors. She encouraged me to consider adding accounting as a major and to get involved in the Student Accounting Association (SAA).I ended up doing both!

"After attending my first SAA meeting, I immediately knew I wanted to be more involved. That is the extracurricular activity that I would like featured. I first joined the SAA my spring semester freshman year. After shortly realizing this organization had so much to offer, I wanted to get more involved. I became the tutor chair and the COBSAC representative for SAA. I also tutored students in ACCT 201 and 202 for three semesters. While being very grateful for those opportunities, that wasn't enough for me. I knew I could push myself more and become a true student leader. In the spring semester of junior year, I was elected the president of SAA. Serving as the president of SAA has helped me develop my leadership, public speaking, and time management skills.

"Through the SAA, I networked with numerous accounting professionals, which helped me to determine my career path. During my sophomore year, I met with a partner from PwC who was an IUP accounting alumnus. Through this connection, I was accepted into PwC's Summer Leadership Program in Houston. This led to a tax internship in their Philadelphia office. After completing graduate school, I hope to return to PwC full-time.

"During my time at IUP, I also served as the College of Business Student Advisory Council president, IUP Ambassador, student worker for the assistant dean of Undergraduate Student Services, and accounting tutor. Four years later, I am saddened that my time at IUP and Eberly is ending. I would not be where I am today without taking advantage of all the opportunities that Eberly offers."
After graduation, Alyssa interned at PwC in their Private Company Services department and accepted an offer to start full-time for fall 2018. In August 2017, she started her Master of Accountancy at Temple University.