The 2015–16 Distinguished University Professor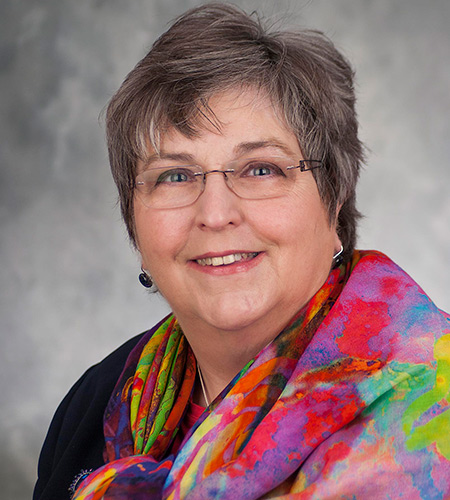 "Dr. McHugh excels in research, teaching, and service, and this honor is well deserved," IUP President Michael Driscoll said.
"I am pleased that the university committee indicated an appreciation for my work," McHugh said. "There are many professors doing important and excellent work at IUP, so I am honored to be selected. My scholarship is connected in a profound way to my teaching and to my campus and professional service, and I feel validated in all areas for my contributions.
"The award also demonstrates an important reality of IUP, that the university values scholarship on women's lives and issues," she said. "I also am excited for the opportunities the award includes. It will give me extra time to work on integrating my work on women's sexuality into a book."
McHugh has contributed extensively to the psychology of women field, as a teacher and a scholar. Acknowledged as a pioneer in the teaching of psychology of women, she is proud to have taught the subject to more than 3,000 students, because "psychology of women can change our understanding of our own and others' lives," she said.
McHugh founded the Women's Studies Program at IUP in 1986 and served as director for a dozen years. She advocated for women's studies in the region, offering workshops and conferences to connect women's studies scholars from various regional campuses.
She remains actively involved in curriculum design and is currently developing a new course, Gender and Violence, and is collaborating on a new minor in violence education. She coordinated the annual conference of the Association for Women in Psychology in 1997 and is on the planning committee for the conference for 2016. She has helped to plan a dozen workshops and conferences for IUP, including Sex and Gender in 2012; Research, Education, and Advocacy for Community Health (REACH) in 2014; and the Pennsylvania State System of Higher Education's Psychology Conference in 2010 and 2014.
McHugh has served in leadership positions at the national level. She was president (equivalent) of the Association for Women in Psychology and chair of the Committee on Women of the American Psychological Association and is currently president of the APA's Society for Psychology of Women, Division 35. An advocate for women as leaders in the academy, McHugh developed and conducts the Leadership Institute for Faculty Women, which has trained 200 women for leadership on the State System's 14 campuses.
McHugh has published widely, with more than 50 book chapters and articles to her credit. Her work is included in many psychology of women texts and handbooks. Two of her publications won Distinguished Publication Awards from the AWP.
A continuing focus of her scholarship is violence against women. She co-authored numerous reviews of literature on intimate partner violence and co-edited two special topic journal issues on women and violence. Possessing a national reputation as an expert in this area, McHugh has been invited to provide reviews on intimate partner violence, sexual assault, and other forms of violence for handbooks and texts. Her other current areas of scholarship include the history of feminist psychology, older women, size bias, sexual scripts, and sexual assault. In each of these areas, McHugh has collaborated with graduate students. Her forthcoming text, The Wrong Prescription for Women, co-edited with Joan Chrisler, is a critical examination of the medicalization of women's bodies and lives. It will be published by Praeger this summer.
McHugh was awarded the Christine Ladd Franklin Award for her contributions to feminist psychology and the Florence Denmark Award for Distinguished Mentoring for her research with and mentoring of graduate and undergraduate students. She is also included in Feminist Voices, an online history of feminist psychology, and participated in recorded interviews for the project.
During her tenure as Distinguished University Professor, McHugh intends to begin a book that expands the work and writing she has already completed on different aspects of women's sexuality. This book will extend the scholarship on women's sexual empowerment and address a series of issues and outcomes for contemporary women, including the question of how to express one's sexual desires authentically without subscribing to a perspective on women's sexuality that demeans or discriminates against women, she said.
"Through this text, I hope to extend my scholarship on sexuality, to impact the theory and research on women's sexuality, to present a perspective on female sexual agency and empowerment, and to encourage women, young and old, to resist defining themselves in terms of the male gaze, and express their sexual desire in an autonomous and authentic manner," McHugh said.