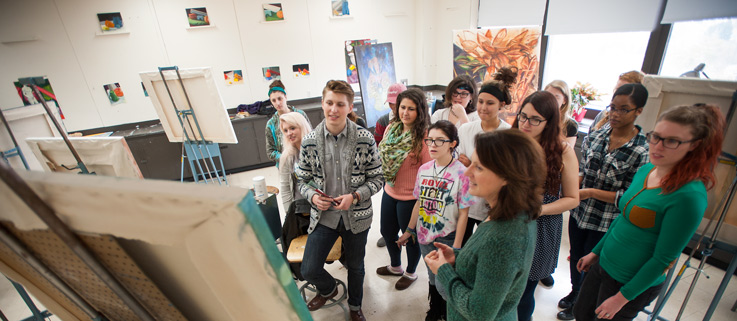 IUP faculty create a distinctive learning experience
Accessible faculty are the key to students' great learning experiences at IUP. Faculty share their expertise with students. They mentor them. They challenge students to think independently. They offer professional connections and guidance. Whether teaching in a lab, in a studio, at an ocean cove, at an archaeological site, in a classroom, at a conference, online, or in another settingour faculty are the face of IUP excellence.
IUP Faculty Lead Research
The neurological processes that can define acting expertise. Conservation of the golden-winged warbler. Effects of Marcellus Shale drilling on the Beaver Reservoir. IUP faculty lead knowledge creation in many fields. They work individually, in multidisciplinary teams, and as part of many IUP research centers and institutes, from Archaeological Services to the Small Business Development Center. Students are part of this thriving research environment, in which hands-on learning opportunities abound.
One faculty member is selected annually by the President's Office for the highest faculty honor bestowed by IUP.
Three faculty are chosen among those nominated by students, faculty, and staff for awards for teaching, research, and service from the University Senate.