Holocaust Survivors Discuss Police and Bystanders in the Nazi Era
The fifth"Elephant in the Room" event will be held on Monday, October 7, 2019, from 6:00 p.m. in the HUB Ohio Room.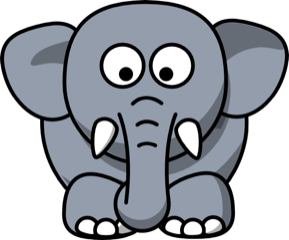 The Holocaust Remembrance Committee presents a discussion, with Holocaust survivors, on police during the Nazi era.
Throughout the day, we will discuss the experiences of the survivors and other targeted groups, as well as the role both police and ordinary citizens played during the Holocaust as bystanders or murderers.
The Holocaust Remembrance Committee Programs are made possible by generous support of people like you. We voluntarily organize and fundraise for this program, so we have launched a crowdfunding drive to ensure these programs can be free for all! Please visit IUP Crowdfunding to make a gift to Holocaust Remembrance, so we can keep providing this important education. One hundred percent of your donation will go towards bringing Holocaust survivors and scholars to IUP and local schools.
Completion of four events earns a Certificate of Training in Diversity and Inclusion.
Present attendance vouchers to the Women's and Gender Studies office.
Organized by IUP's
Women's and Gender Studies Program and the Center for Teaching Excellence
Co-Sponsors
The Office of the Provost; College of Natural Sciences and Mathematics; Department of Theater and Dance; Department of Sociology.