Elephant in the Room: Strategies to Intentionally Use Group Work to Transform Hate, Facilitate Courageous Conversations, and Enhance Community Building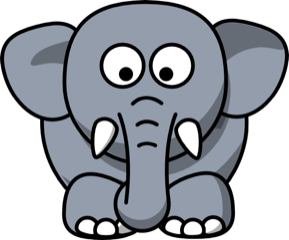 The Elephant in the Room workshop will be held on Friday, March 20, 2020, from 3:30 to 5:00 p.m. in HSS 114.
POSTPONED
This meeting has been postponed. The new meeting date will be announced soon.
IUP's Brittany Pollard, Lorraine Guth, and Hopeton Bailey will talk about "Strategies to Intentionally Use Group Work to transform Hate, Facilitate Courageous Conversations, and Enhance Community Building."

~Completion of four events over the academic year earns a certificate of training in Diversity and Inclusion~
Organized by IUP's
Women's and Gender Studies Program and the Center for Teaching Excellence
Co-Sponsors
The Office of the Provost; College of Natural Sciences and Mathematics; Department of Theatre, Dance, and Performance; Department of Sociology