The Native American Awareness Council proudly presents numerous educational events throughout each school year. Some of the events for 2017-18 are highlighted below.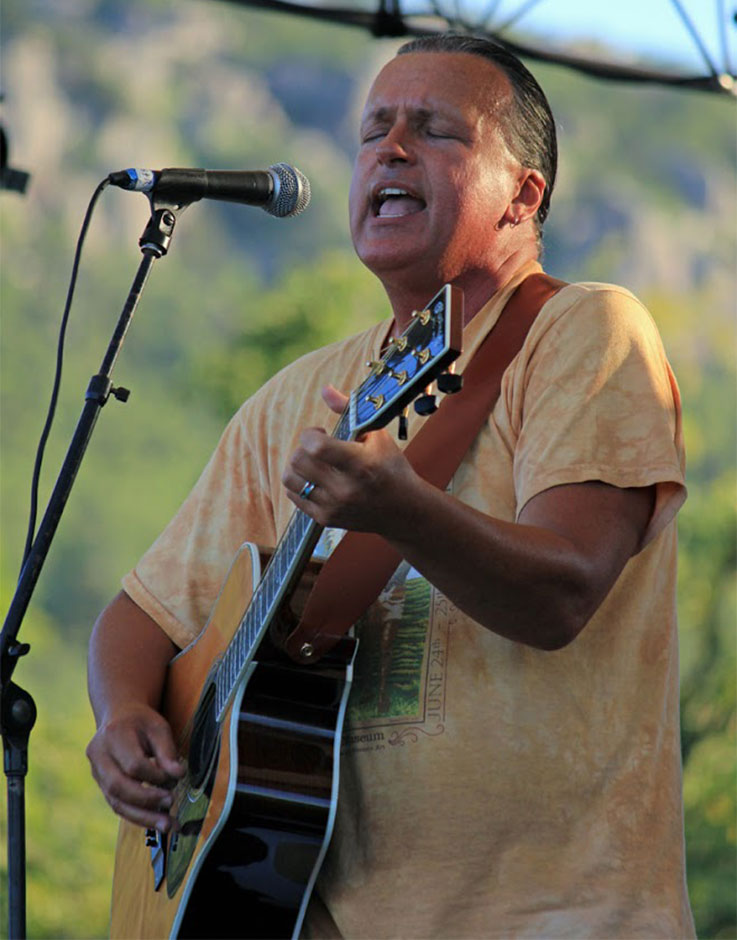 All members of the IUP community were invited to an evening with Michael Jacobs, award-winning Native American singer-songwriter, on Friday, February 23, 2018.
Jacobs' music is a compelling mixture of roots, rock, pop, and folk, and his songs address such issues as peace, justice, suffering, the environment, relationships, and wholeness. He has performed at over 250 colleges and universities and at numerous pow-wows, festivals, and fairs across the United States and Canada.
On Wednesday, March 28, 2018, NAAC hosted visiting guest Sarah Shear as she presented "Unsettling Settler Narratives: Problems and Possibilities for taking Responsibility to Teaching about/for Indigenous Peoples in K-12 Social Studies."
In addition to the group's event programming, monthly meetings are held during both the fall and spring semesters in which activities are planned and work is continued to develop awareness of Native American issues, and to separate stereotypes from realities of indigenous Americans. NAAC also supports the activities of the student equivalent, SNAAC, which is growing in membership.
Events of the NAAC are also supported by the Office of Social Equity. For further information, please contact Abigail Adams, NAAC chairperson, in the Department of Anthropology at aadams@iup.edu.