The Native American Awareness Council proudly presents numerous educational events throughout each academic year. Some of the events for 2019-20 are highlighted below.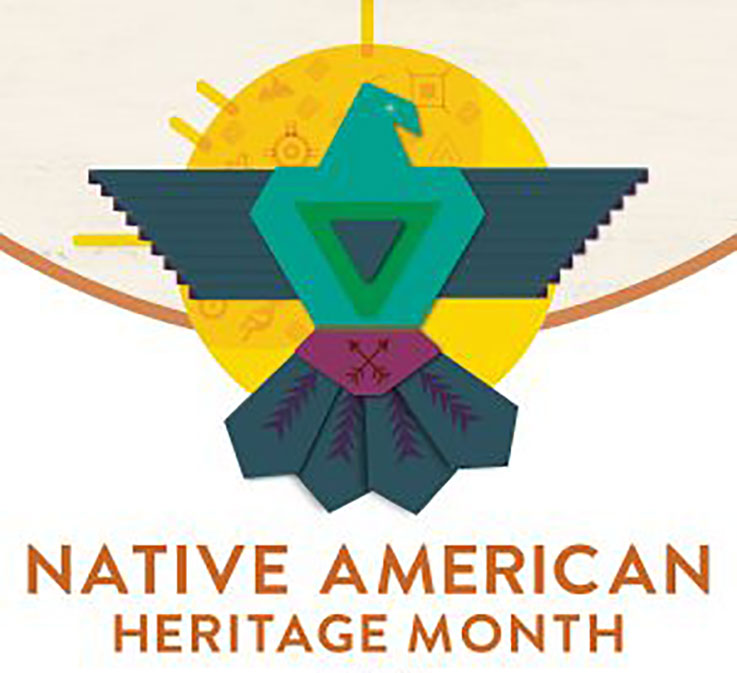 November is National Native American Heritage Month. In celebration, the Native American Awareness Council (NAAC) hosted several events of interest for the entire IUP community during the week of November 12-15, 2019:
Decolonial Cuisine: A culinary movement honoring the heritage of Indigenous America through their foodways and dietary choices. Indigenous America gave the world 3/5 of the crops now in cultivation, including corn, beans, squash, tomatoes, potatoes, peanuts, chili peppers, chocolate, and vanilla. The Allenwood in Ackerman Hall prepared a special menu each day, co-sponsored by NAAC and the Department of Hospitality Management.
MASS Lunch and Learn: A special edition of the Multicultural Affairs and Student Success Lunch and Learn featured guest speaker Carrie House. House is a Two-Spirit Navajo (Dine) and Onieda filmmaker, writer, and presenter of social justice issues, LGBTQ2, and cultural and environmental issues. A free lunch was included for all students who attended.
Decolonize Thanksgiving Information Table: A display was available in the Humanities and Social Sciences Building lobby explaining the concept of "decolonizing." Stories told about the first Thanksgiving often perpetuate harmful stereotypes and racism. Information at the table encouraged the IUP community to go beyond the harmful "pilgrims and Indians" narrative and focus on common values: generosity, gratitude, community, and good food.
In addition to the group's event programming, monthly meetings are held during both the fall and spring semesters in which activities are planned and work is continued to develop awareness of Native American issues, and to separate stereotypes from realities of indigenous Americans. NAAC also supports the activities of the student equivalent, SNAAC, which is growing in membership.
Events of the NAAC are also supported by the Social Equity and Title IX Office. For further information, please contact Abigail Adams, NAAC chairperson, in the Department of Anthropology at aadams@iup.edu.