In an effort to separate stereotypes from realities of indigenous Americans, the Native American Awareness Council proudly presents numerous educational events throughout each school year. Some of the events for 2018-19 are highlighted below.
As part of the celebration of Native American Awareness Month in November, the Council was involved with several events:
November 6 and 14: The Multicultural Affairs and Student Success Office presented "Wise Women: Lunch and Learn," featuring speakers Lee Dingus, Seneca, and Earl Dingus, Cherokee; and a discussion on "The Real Pocahontas."
November 13: The Council hosted informational tables in the lobby of the Humanities and Social Sciences building. The table themes were: Mascot Debate, Politics and Environment, and Native Resistance and Survival (including whose land we live on).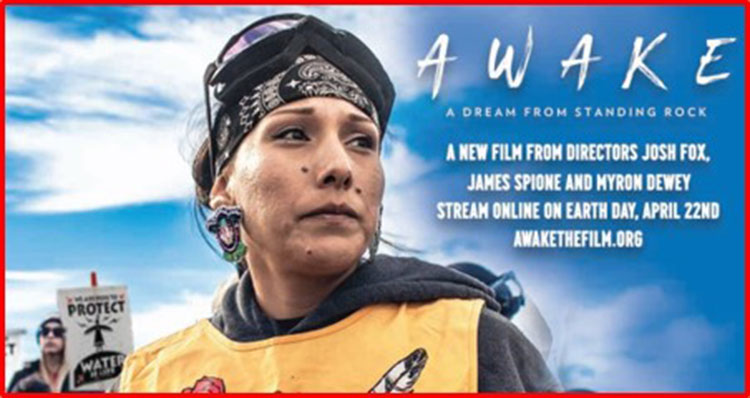 November 15: A movie screening of Awake: A Dream from Standing Rock was presented by the Council to the campus community. This acclaimed documentary is about the Native-led defiance that forever changed the fight for clean water, our environment, and the future of our planet.
February 19: The Council hosted a lecture by visiting guest Lawrence Kaibetoney, Navajo teacher, leader, and caretaker of traditions. His presentation was titled "Navajo Culture and Language." This event was co-presented by the Department of Sociology and their Society for Appreciation of Culture and Religion (SACRED).
March 27: Norman Tulley conducted presentations in Contemporary Anthropology classes throughout the day. Tulley is an artist, educator, and spiritual leader in his community. The title of his presentation was "We Live: Survival and Resiliency in Native American Life."
In addition to the group's event programming, monthly meetings are held during both semesters in which activities are planned and work is continued to develop awareness of Native American issues. Events of the Council are also supported by the Office of Social Equity. For further information, please contact Abigail Adams, chairperson, in the Department of Anthropology at aadams@iup.edu.