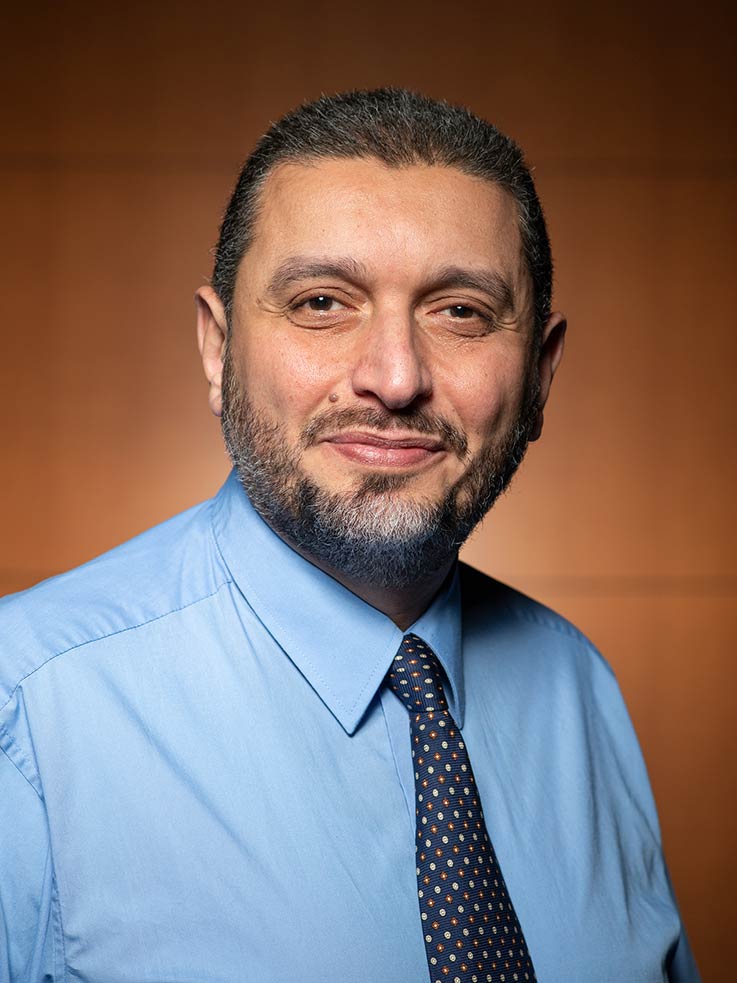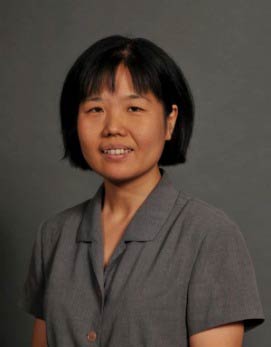 IUP is the Only School in the Nation Selected for the Grant-Funded Project
Indiana University of Pennsylvania has received $996,350 from the Department of Defense to establish a pilot summer immersion program for cybersecurity students to develop language foundations and proficiency in Chinese.
IUP is the only school in the nation chosen to develop the program.
Waleed Farag, professor of computer science and director of IUP's Institute of Cybersecurity, led the grant application and is the project director. Shijuan (Laurel) Liu, professor of Chinese in IUP's Department of Foreign Languages, is the co-principal investigator of this project and will be the program lead instructor.
While funding is secured for two years (from June 2023 to June 2025), IUP may receive additional funding of $500,000 for one additional year. The 10-week immersion summer program is designed for 15 students; to qualify for the program, students must be American citizens and have prior education or experience with Chinese.
Work during the 2023–24 year included planning and development of the program, including recruiting applicants and curriculum design; the first 10-week summer program will take place in summer 2024, along with follow-up activities for the students; the second program, if funded, (and follow-up activities) will take place in summer 2025. Students also will receive continuous support for Chinese language learning in the following academic year to help sustain and improve their proficiency.
"IUP's Institute for Cybersecurity has a long history of high-quality programming," Steve Hovan, dean of the IUP Kopchick College of Natural Sciences and Mathematics, said. "This new collaboration with our Chinese foreign language program brings exciting opportunities to integrate the strengths of both programs and serve as a model for other institutions and provide a clear benefit for our national defense."
The goal of the project is to help undergraduate cybersecurity majors develop listening and writing proficiency in Chinese as well as cultural competencies, Farag said.
"As an established Center of Academic Excellence in Cyber Defense for more than two decades and with a successful Chinese language program and renowned faculty as leaders in both teaching practice and research in the field of teaching Chinese language, IUP has the resources, expertise, and committed instructors to deliver a quality, influential Chinese Language program," Farag said.
IUP offers both beginning and intermediate level courses in the Chinese language as well as advanced Chinese language courses and special topic courses. Students can earn a Chinese language certificate from the Department of Foreign Languages and a certificate in Chinese studies through the Asian Studies program.
"We are excited for the work of Dr. Waleed Farag and Dr. Shijuan Liu, which brings together IUP's outstanding program in cybersecurity with our significant expertise in teaching Chinese language and culture," Curt Schieb, dean of IUP's College of Arts and Humanities, said. "The program will be of tremendous benefit to students by developing their listening and writing proficiency in Chinese, thereby increasing their ability to make a significant impact in the field of cybersecurity."
"The Department of Defense is interested in developing foreign language proficiency in its technical workforce in order to equip them with needed skills to defend the nation's cyber infrastructure," Farag said.
"Teaching and learning of languages for specific and professional purposes have received more attention in recent years," Liu said. "I am glad that our proposal has been funded, which will support our exploration of language teaching and learning for the area of cybersecurity. The grant also helps to underscore the importance of the Chinese language in the twenty-first century."
About IUP Cybersecurity
Seven Years of Multi-million Dollar Funding
With the 2023 Chinese Language Pilot Summer Program, IUP's Institute for Cybersecurity, founded in 2005 to further encourage and promote cybersecurity at IUP and the surrounding community, has secured more than $16 million in federal funding for IUP-sponsored initiatives and programs.
This $16 million in funding includes $4.98 million from the Department of Defense for the first three years of a novel project to enhance cybersecurity and STEM education in Pennsylvania (Science, Technology, Engineering ,and Mathematics) received in September, the largest single grant that has ever been awarded to IUP. The project period of performance is expected to be six years with a total funding of about $11 million.
GenCyber Program
This $16 million in funding also includes more than $1 million in federal funding for IUP to enhance cybersecurity training for middle school students and teachers through the GenCyber program. More than 500 middle school students and teachers have completed GenCyber camps since 2016.
Funding For Future Cybersecurity Instructors
In October 2022, IUP received $203,130 from the National Center of Academic Excellence in Cybersecurity (NCAE-C) Program that is managed by the National Security Agency to support a qualified student seeking a doctoral degree (PhD) in cybersecurity.
The initiative, spanning September 2022 through September 2024, is designed to address the national shortage of qualified cybersecurity instructors at National Centers of Academic Excellence in Cybersecurity colleges and universities, "to bridge the gap of qualified cybersecurity instructors at NCAE-C institutions," Farag said.
A History of Cybersecurity Excellence
IUP is one of the first institutions in the nation to receive the Center for Academic Excellence in Cyber Defense designation by the National Security Agency, and has held this designation since 2002, one of only 16 universities in Pennsylvania to hold this designation.
IUP also offers a PhD program in business, one of the only universities in Pennsylvania to offer this part-time program, designed for working professionals. Around 60 students are currently studying in this program.
Over the last five years, Farag has secured nearly $3 million through a Department of Defense program that has provided 50 full scholarships to students in IUP's cybersecurity bachelor's degree program. Part of the scholarship opportunity is a guaranteed position with the Department of Defense after graduation.
In 2017, a team of faculty at IUP led by Farag received a grant of $212,000 from the National Security Agency to enhance cybersecurity education in western Pennsylvania. The team included faculty from Computer Science, English, Professional Studies in Education, and Political Science and students at IUP.
The project, completed in 2018, resulted in the development of a cohesive set of services to innovatively address known challenges facing cybersecurity education, incorporating an interdisciplinary approach in designing and implementing these services that will appeal to diverse cyber talent—including women and minorities—and serve a geographical area that is predominantly rural. This project was part of the Cybersecurity National Action Plan: Investment in Expansion of CAE-C (Centers of Academic Excellence in Cybersecurity) Education Program.
The IUP Institute for Cybersecurity also continues to organize and present an annual Cybersecurity Day and conducted a research study during 2020–22 on improving IoT (Internet of Things) systems security, funded through a $250,000 grant from the NCAE-C Cyber Curriculum and Research 2020 Program.
IUP began offering its bachelor of science in computer science/cybersecurity track (originally information assurance) and a minor in cybersecurity in 2002. This program combined core computer science and cybersecurity classes with a minor in criminology, creating a novel curriculum that helped students gain a broad understanding of the field and be work-ready.
The IUP cybersecurity program has about 100 students enrolled, and about 20 students annually complete the program and receive their bachelor's degree in the computer science/cybersecurity track. IUP's program also focuses on cybercrime detection, loss prevention, and how to collect evidence to prosecute cybersecurity offenders.
IUP has a longstanding commitment to research on all levels and in all disciplines. In 2021, IUP was one of only two public universities in Pennsylvania and one of only 93 public universities in the United States selected for the "High Research Activity" designation by the Carnegie Classification of Higher Institutions of Higher Education.