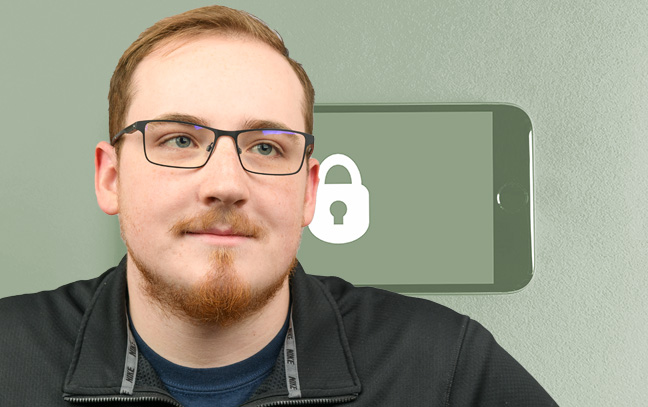 Cybersecurity Professionals Needed
We live in a digital world, and we rely on internet-dependent systems, computers, and mobile devices. But, information in these systems is vulnerable to cyberthreats. To keep information secure, organizations big and small need cybersecurity professionals. If they depend on cybersystems, organizations need people with knowledge in this field.
A Reputation for Excellence
The National Security Agency, a national-level intelligence agency under the US Department of Defense, has designated IUP a Center of Academic Excellence in Cyber Defense. A minor in cybersecurity from an institution with this designation is highly regarded.
Imagine Your Future
Computer knowledge is essential in all scientific fields of study—and in other fields as well.
Through its core courses in computer science, the Cyber Security Minor provides you with a foundation that can enhance or supplement any major and build a strong knowledge base for higher education in general.
This minor qualifies you for a number of jobs, especially in industry or government, and prepares you to make effective use of computers in your career.
Career Opportunities
Graduates with backgrounds in cybersecurity are in high demand. Almost all industries are using computer and networking systems that need to be secured.
While this minor provides a useful background for many careers, it specifically prepares you for positions such as:
security analyst
computer security incident responder
cryptologist
information risk auditor
intrusion detection specialist
Classes and Requirements
The Cyber Security Minor provides broad insight into both cybersecurity and criminology. It is offered in collaboration with the Department of Criminology and Criminal Justice.