49 Students Graduating with Perfect 4.0 Grade Point Averages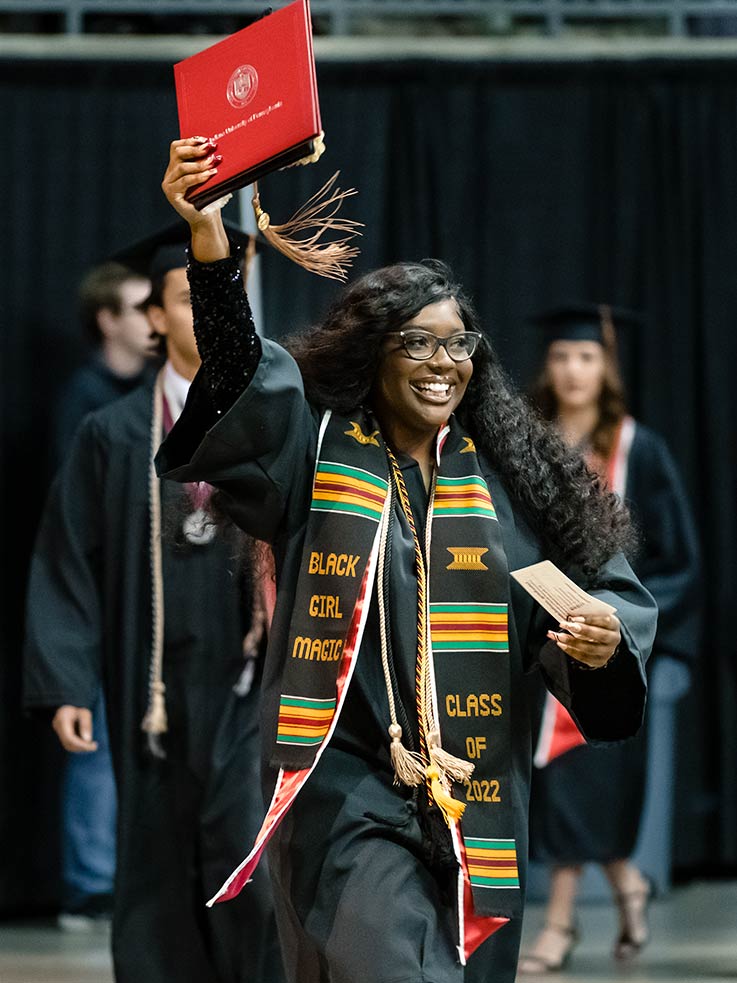 Indiana University of Pennsylvania will hold commencement ceremonies for 1,446 graduates on May 5 and 6 at the Kovalchick Convention and Athletic Complex. Students graduating in May and August are eligible to participate in the ceremonies.
The ceremony for students graduating with a master's or doctoral degree is May 5 at 7:00 p.m.
Undergraduate ceremonies will be held on May 6 at 9:00 a.m. for students in the John J. and Char Kopchick College of Natural Sciences and Mathematics and the College of Health and Human Services. Undergraduate ceremonies at 2:00 p.m. will be held for students in the College of Education and Communications, the College of Arts and Humanities, the Eberly College of Business, and the University College.
Of the invitations to students to receive degrees at the May ceremonies, there are 1,021 bachelor's degrees, 332 master's degrees, 84 doctoral degrees, and nine associate degrees. Of the bachelor's degree applicants, 605 qualify for Latin honors with a grade-point average of 3.25 or above. A total of 49 students receiving undergraduate degrees are completing their studies with a perfect 4.0 grade point average.
The total number of graduates by college is 168 from the College of Arts and Humanities, 161 from the Eberly College of Business, 135 from the College of Education and Communications, 339 from the College of Health and Human Services, 200 from the Kopchick College of Natural Sciences and Mathematics, 27 from the University College, and 415 from the School of Graduate Studies and Research.
IUP President Michael Driscoll will preside over all of the ceremonies. All students participating in the Commencement ceremonies will be recognized by name and congratulated on stage.
Heather Reed, a 2013 master's degree graduate of IUP, will offer greetings from the Alumni Association during the graduate ceremony. Kim Lyttle, a 1972 graduate of IUP and former member of the IUP Council of Trustees and former president of the Alumni Association Board of Directors, will offer greetings from the Alumni Association at the undergraduate ceremonies.
The May 5 graduate ceremony speaker is Denita Kelly, who will receive her doctoral degree in administration and leadership studies. Kelly, of Philadelphia, is the daughter of Juanita Kelly and is a 2004 graduate of the Philadelphia High School for Girls. At IUP, she has been active in Advocacy Days, the Residence Hall Association, and the National Residence Hall Honorary. She also participated with IUP students and staff in the Cuba TIES V, an international conference held in Cuba in fall 2019.
The Graduation Brass Ensemble, which includes members of the Legacy Brass Quintet, the honors student brass quintet for the IUP Department of Music, will perform at the graduate ceremony. Directed and produced by music faculty member Zach Collins, funding for the ensemble was made possible through a gift from Jamie and Jim Self. First-call tuba player Jim Self is a 1965 graduate of IUP and is known for playing the "voice of the mothership" in the movie Close Encounters of the Third Kind.
Jae Gardzalla, a master of fine arts/music education graduate from Berwick, will be the live vocalist for the graduate ceremony.
The 2022–23 Distinguished University Professor Xi Wang, professor of history, will present remarks at the graduate and at both undergraduate ceremonies.
Taylor Smith, a nursing graduate from Greencastle, will be the student speaker for the 9:00 a.m. undergraduate ceremony. A 2019 graduate of Grace Academy, she is the daughter of Robert Smith and Angela Smith. She is a Promising Scholar and received the Sutton Scholarship.
Juan Gonzalez-Zarate, an accounting major from Kennett Square, will be the student speaker for the 2:00 p.m. undergraduate ceremony. Son of Juan Gonzalez and Rosario Zarate, he is a 2018 graduate of Kennett High School. At IUP, he was a member of the UBORA Men of IUP, the Latino Student Organization, the National Association of Black Accountants, and the Army National Guard.
A total of 175 graduates, honored with crimson and gray philanthropy cords, contributed $5,282 to the senior class gift. Sydney Jones, a nursing major from Indiana, will present the senior class gift at the 9:00 a.m. undergraduate ceremony. Maura King, a member of the Cook Honors College with a major in early childhood and special education and minor in middle-level mathematics from East Brady, will present the Senior Class Gift at the 2:00 p.m. undergraduate ceremony.
Jones, daughter of Shawn and Brandi Jones, is a 2019 graduate of Indiana Area Senior High School. She is a member of the Cook Honors College, the IUP Ambassadors, serving as student philanthropy chair, is the nursing class of 2023 treasurer, and is a member of Sigma Theta Tau National Honor Society of Nursing.
King, who is graduating with a perfect 4.0 grade point average, is the daughter of Steve and Petula King. She currently serves as the student member of the IUP Council of Trustees, IUP's governing board. King is on the executive board of the Cook Honors College and is a member of the State Pennsylvania State Education Association, the IUP Ambassadors student-alumni group, and the Catholic Student Association. She participated in the Christian Appalachian Project in Kentucky in 2020 and 2022, rebuilding and repairing homes; was an IUP Welcome Week leader in 2022, and volunteered with the St. Thomas More University Parish. In April, she was honored with the Aspiring Alumni Award by the Division of University Advancement.
The IUP Symphony Band, under the direction of music professor and director of the IUP Marching Band Zach Cheever, will perform at the 9:00 a.m. undergraduate ceremony.
The IUP Wind Ensemble, under the direction of music professor Timothy Paul, will perform at the afternoon undergraduate ceremony.
Elijah Thomas, a vocal performance major from Chambersburg, will be the live vocalist for both undergraduate ceremonies. He is the son of Nancy Reyes and Keith Thomas and is a graduate of Chambersburg Area Senior High School. At IUP, he was a member of the IUP Chorale, the Crimson Chords, and Delta Omicron honor society.
University Senate Awards
Recipients of the University Senate Awards also will be recognized during the commencement ceremonies.
This year's awardees are Sharon Massey, Department of Art and Design, Distinguished Faculty Award for Creative Arts; Waleed Farag, Department of Mathematical and Computer Sciences, Distinguished Faculty Award for Research; Distinguished University Professor Lynn Botelho, Department of History, Distinguished Faculty Award for Service; Crystal Machado, Department of Professional Studies in Education, Distinguished Faculty Award for Teaching; and Cindy Varner, Office of the Registrar, Staff Award for Service.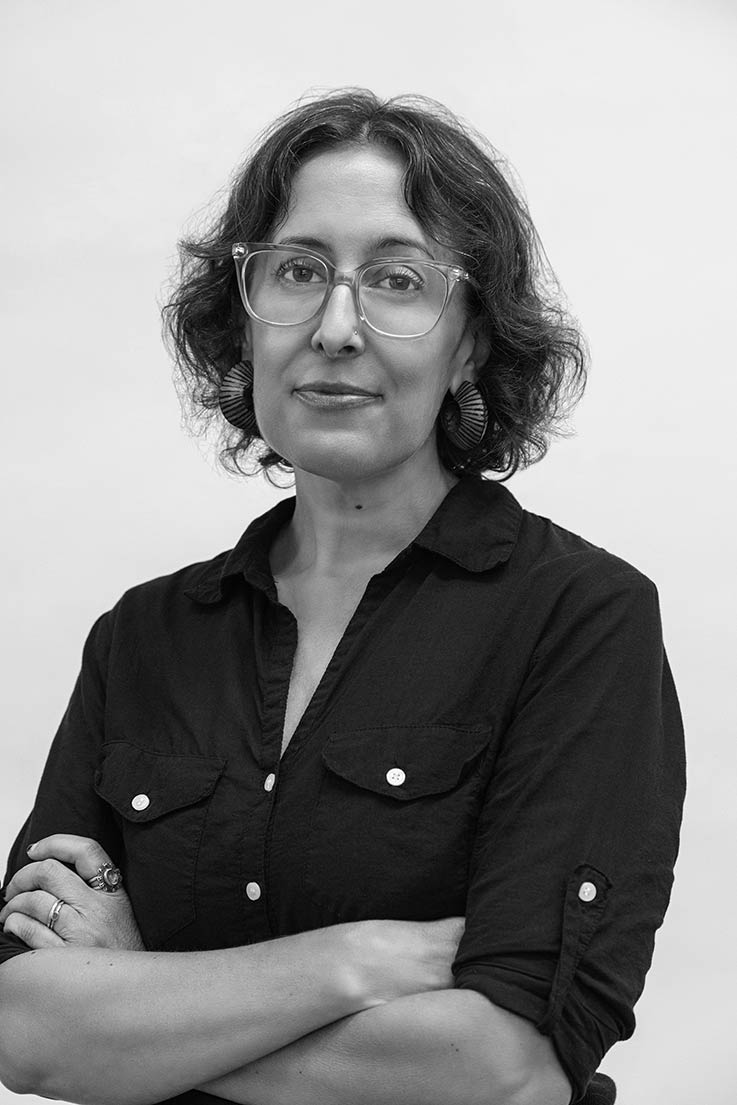 A member of the IUP faculty since 2011, Massey is a metalsmith, jeweler, and enamelist whose artwork has been featured in more than 100 juried and invitational exhibitions around the world in venues such as the Tokyo Museum of Art, Glass-Museum ZIBA in Prague, Museum of the Brazilian Object in São Paulo, and Pittsburgh's Carnegie Museum of Art. Her work has appeared in numerous publications, from American Craft and Metalsmith magazines to The Art of Enameling and Art Jewelry Today (second through fourth editions).
In addition, her art is part of 11 public collections, most notably the Museum of Fine Arts Boston, the Renwick Gallery of the Smithsonian American Art Museum, the Philadelphia Museum of Art, and the Yale University Art Gallery. Having received her bachelor of fine arts from Winthrop University in South Carolina and her master of fine arts from East Carolina University, she counts among her research interests historical jewelry and adornment as well as new approaches to education and creating with emerging technologies. Massey has been invited to teach workshops at schools of craft, jewelry centers, and universities around the United States.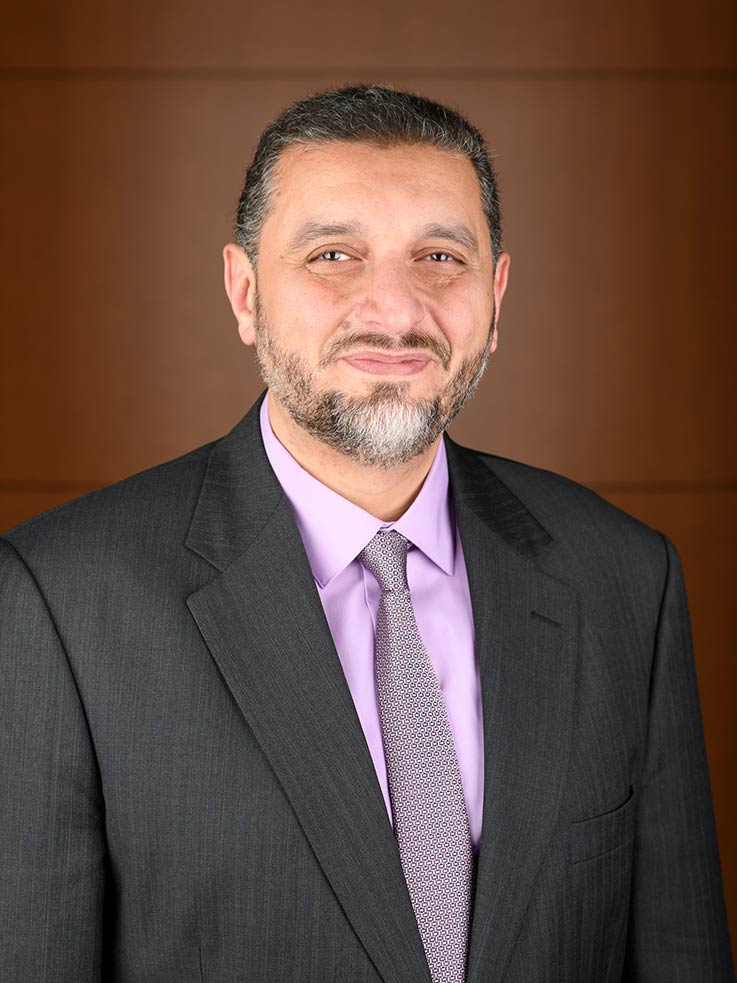 A member of the IUP faculty since 2002, Farag is a professor of computer science and director of the Institute for Cybersecurity. As a principal investigator, he has secured 26 major funded grants with budgets exceeding $15 million. Funded by the National Science Foundation, the US Department of Defense, and the National Security Agency, these projects have enhanced cybersecurity research and education across the nation. One of the projects he leads is the Pennsylvania Community College Consortium Cooperative Agreement, which received the largest grant in IUP history and involves working with six community colleges to strengthen the cybersecurity workforce in the US. Farag's research interests include autonomous risk mitigation, "Internet of Things" security, artificial intelligence and multimedia applications, cybersecurity education, and e-learning. The author of more than 70 peer-reviewed publications and presentations, he received the inaugural Raising the Research Profile of IUP award and Kopchick College's 2023 Dean's Outstanding Researcher award. He also oversees the IUP Cybersecurity program and, since 2002, has worked to ensure the university's continued designation as a Center for Academic Excellence in Cyber Defense by the National Security Agency.
An IUP faculty member for nearly 30 years, Botelho has focused her service in two areas: diversity, equity, and inclusion and British studies, with an emphasis on community building and generating positive change. Recently, she received more than $200,000 to establish Big Ideas: Transformative Culture and the Professions, a certificate program that develops students through a curiosity- and creativity-first approach to literature and global-multicultural awareness. She received the High Impact Teaching Award from IUP's School of Graduate Studies and Research for this work.
At Cambridge University, when women's history was not a "subject," Botelho became a founding member of the UK's Women's History Network, a still thriving professional organization. At IUP, she was director of Women's and Gender Studies; co-organizer of the Elephant in the Room workshops, which promoted conversation and action on diversity, equity, and inclusion; and a recipient of the Excellence in Service to Students award from the IUP chapter of the National Society of Leadership and Success. Currently, she cochairs the President's Commission on Diversity and Inclusion. Botelho has also served her profession through positions on international British studies executive boards.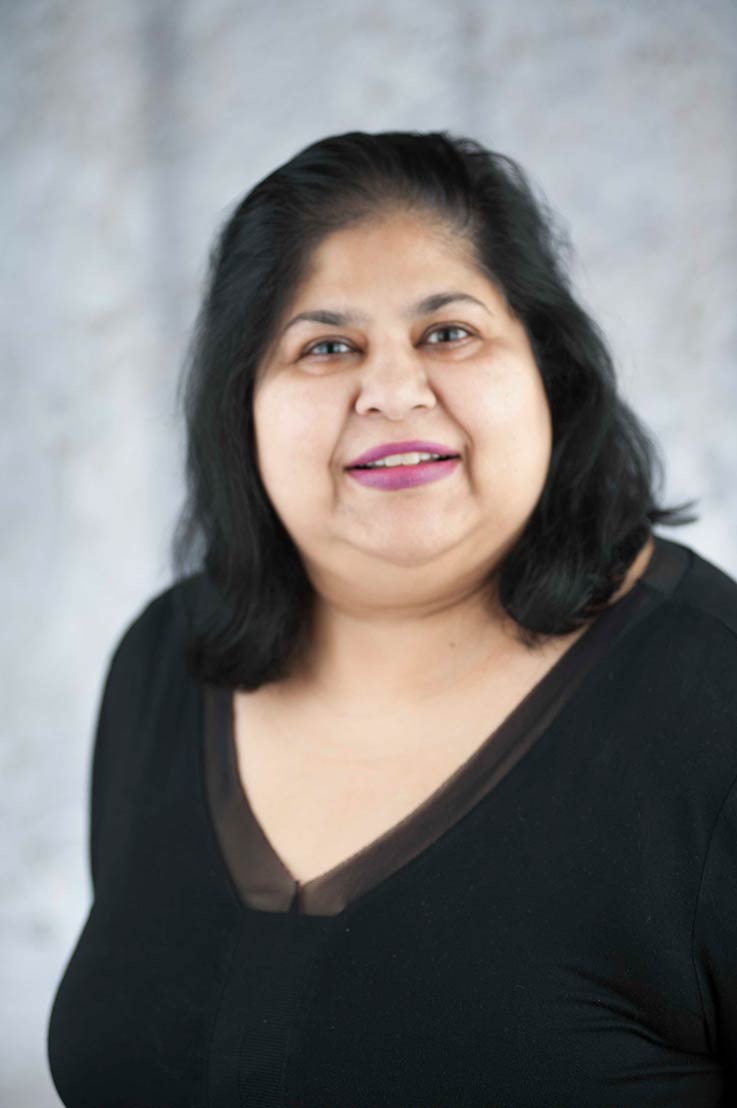 An IUP faculty member since 2008, Machado teaches pre-service and in-service teachers, faculty members, and K-20 administrators. Before coming to IUP, she worked as a K-12 teacher, a middle/high school administrator, and an adjunct professor in Pakistan. She holds a doctoral degree in educational leadership, master's degrees in school administration and primary education, and bachelor's degrees in business and education. Her commitment to creating inclusive, technology-rich learning environments and to mentoring is reflected in her teaching, research, and service. 
Machado's educational philosophy is grounded in problem-posing pedagogy, social constructivism, and the P21 skills of communication, collaboration, creativity, and critical thinking. She developed her technology, pedagogy, and content-knowledge skills through more than 100 workshops, and to increase student access to tools and training, she has coauthored 11 grants. Machado has a long history of mentoring students ranging from doctoral candidates to novice scholars. IUP's Center for Teaching Excellence has recognized her with awards for pedagogical research, collaborative practice, and research and scholarship. And last year, Affordable Learning Pennsylvania named her an Affordable Learning champion for offering numerous zero-cost or low-cost courses.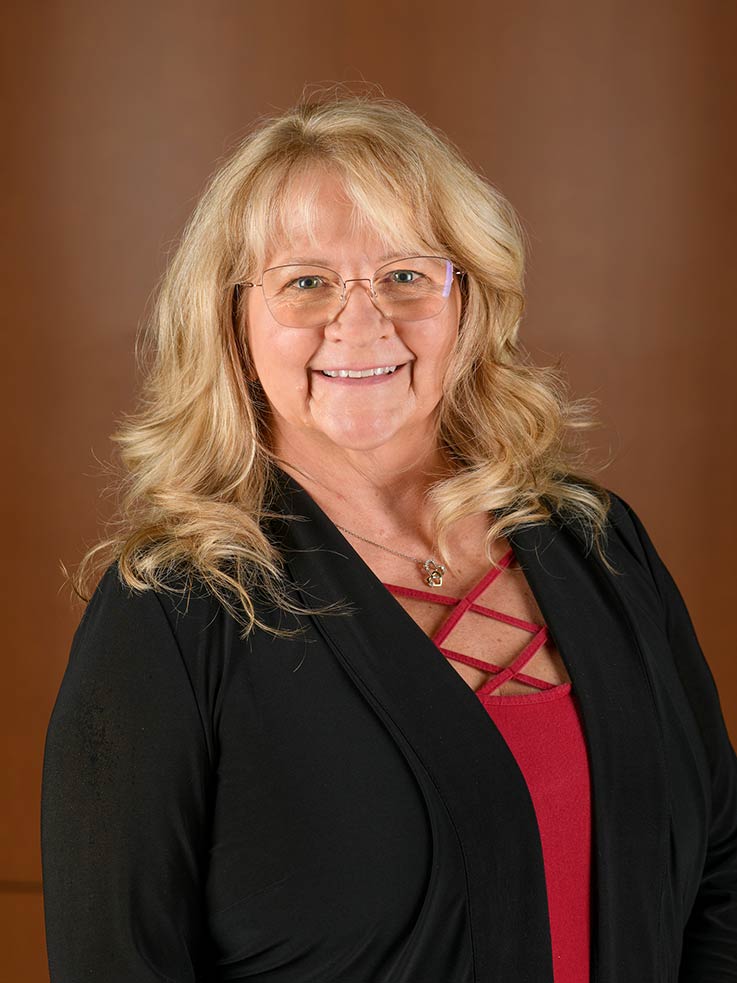 A member of the IUP community since 1999, Varner is a senior scheduling specialist and management technician in the Office of the Registrar. She specializes in schedule building and course registration, and as an administrator for the 25Live room reservation software, she helps the campus community find suitable locations for classes, meetings, and events. Varner excels at assisting students with registration issues and helping them understand the registration process. As the office's notary, she provides diploma and transcript notarizations. She is also known for going the extra mile to search for missing diplomas, manage last-minute registration issues, and find locations for classes in need of larger spaces or emergency changes. Varner provides training on academic scheduling, and because the university-wide class schedule is ever-changing, she works diligently to process updates in a timely manner to ensure the most current information is available for student scheduling. In addition, she has been a volunteer at undergraduate commencement ceremonies for the last 15 years. She finds the excitement of graduating students and their families rewarding and joins in celebrating their accomplishments and perseverance.
Faculty, Dean Emeriti
Members of the IUP community who have been honored with emeritus status also are recognized in the commencement program.
Each year, the university confers the title "emeritus" on qualified academic and administrative faculty who have been recommended through a department-based process. Emeritus status is designed to show respect for a distinguished career upon an employee's retirement or departure from the university.
Emeritus status was approved for the following faculty. The departments from which they retired or last worked follow the names:
David Chambers, Political Science
Sharon Deckert, English
Kevin Eisensmith, Music
Sharon Franklin-Rahkonen, History
Heather Powers, English
Steven Schroeder, History
Charlene Bebko, Marketing
Robert Bolden, Finance and Legal Studies
Germain Kline, Accounting
Joette Wisnieski, Management
Karen Rose Cercone, Geography, Geology, Environment, and Planning
Victor Garcia, Sociology
Christopher Janicak, Safety Sciences
Majid Karimi, Madia Department of Chemistry, Biochemistry, Physics, and Engineering
George Long, Madia Department of Chemistry, Biochemistry, Physics, and Engineering
Robert Sechrist, Geography, Geology, Environment, and Planning
Joann Migyanka, Communication Disorders, Special Education, and Disability Services
John Mueller, Student Affairs in Higher Education
Michael Korns, Employment and Labor Relations
David LaPorte, Psychology (presented posthumously)
Maureen McHugh, Psychology
John Mills, Psychology
Catherine Raeff, Psychology
Yaw Asamoah, University College and IUP Libraries, was granted the title of dean emeritus.
Parking
Designated parking lots near the ceremonies and across the IUP campus will be used for commencement parking at no charge. Parking attendants will direct drivers to available lots and parking spaces in the area.
Complimentary shuttle bus service will be available from 5:00 to 10:00 p.m. on May 5 and from 7:00 a.m. to 4:30 p.m. on May 6 to provide transportation from and to the public parking areas.
A parking and shuttle map is available on the Commencement website.
Guests who require handicapped (ADA) accessible parking may park in the lot directly in front of the Kovalchick Complex or directly west of the facility. Parking attendants on site will direct drivers to the available spaces in the area. A disability parking placard is required to park in these areas. Drivers are asked to have this placard displayed when arriving on campus.
For the safety of IUP guests and to maintain traffic flow, stopping and drop-off are prohibited along Pratt Drive. Limited accessibility drop-off is permitted in the drive-through circle directly in front of the Kovalchick Complex. Those who have difficulty walking extended distances are asked to use the Indigo shuttle service available in each primary parking lot.
For questions about commencement parking, call the IUP Parking and Visitors Services office at 724-357-8748.
A community communication event has been set up for spring commencement to provide students, families, and guests with general reminders, inclement weather advisories, parking updates, or emergency information. To opt in to this system, please text IUPMAYGRAD23 to 888-777.