Growing up on a College Campus, 1913-27

Visit the Elinor Gordon Blair website created and maintained by Dr. Theresa R. McDevitt. In 2004, Elinor Gordon Blair wrote her memoirs, Growing Up on a College Campus, 1913-1927, which is available in the IUP Special Collections and University Archives.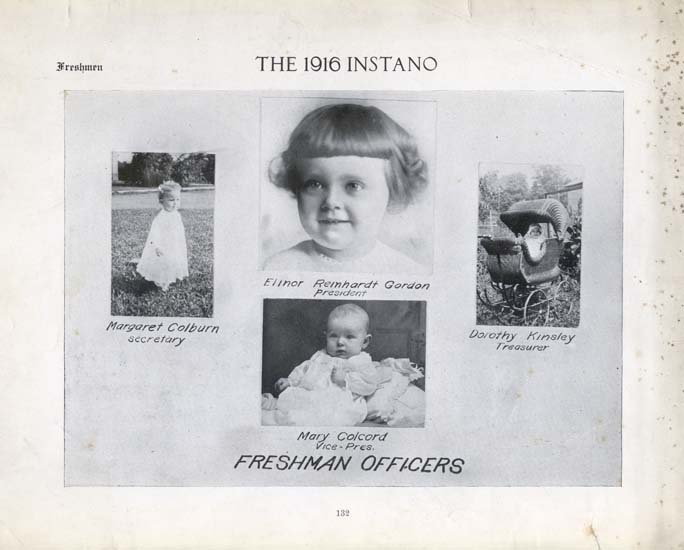 Elinor Gordon Blair and the Indiana Normal School

Elinor Gordon Blair is the only daughter of McClellan Gordon (1863-1937) and Emma Elizabeth Reinhardt. McClellan Gordon was a graduate of Indiana Normal School and hewas a Mathematics professor at his alma mater from 1892 to 1927. Emma Reinhardt was a teacher and also graduated from Indiana Normal School. Their daughter Elinor Reinhardt Gordon was born in 1913, when faculty members and their families lived and worked on campus. Elinor Gordon Blair's early childhood was closely intertwined with daily life at Indiana Normal School. As a child, she was widely known by students and faculty. Above is a page from the 1916 Instano yearbook when she was three years old.

Her father, McClellan Gordon, taught Mathematics at Indiana Normal School for thirty-five years. In 1910, he married Emma Reinhardt, an Indiana Normal School alumna. Their only daughter, Elinor, was born in 1913. McClellan Gordon taught Mathematics, ran the bookstore, and coached several sport teams, including baseball and women's tennis and field hockey. His life centered on the school community. Before getting married, McClellan Gordon lived on campus in rooms in Sutton Hall. After getting married in 1910, the Gordons lived in the Smith Mansion overseeing twelve Normal School students. The family ate their meals in the school dining room in Thomas Sutton Hall.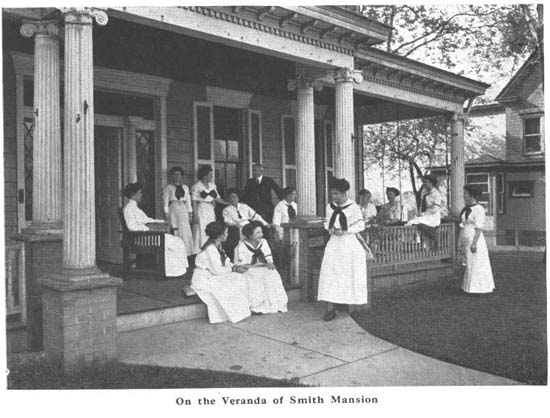 More photographs and history of the Indiana Normal School are available below in the Normal Herald Supplement, and in Manuscript Group 129: Elinor Gordon Blair Collection in the IUP Special Collections and University Archives.

Further Reading

Websites