Opening Doors to Global Opportunities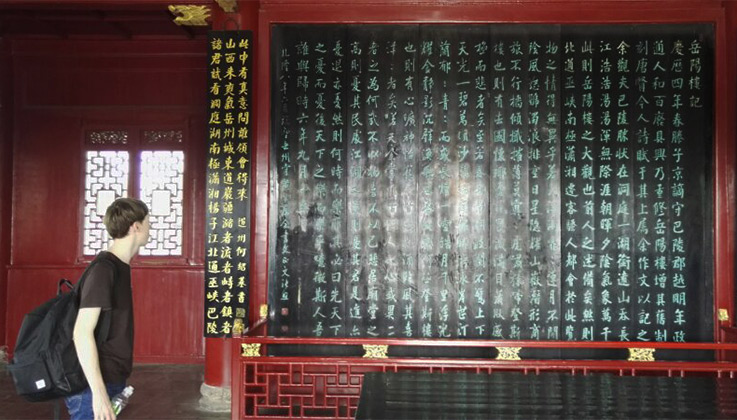 Many Cook Honors College students study abroad. Perhaps you will, too!
Often, they are students who never thought they would be able to do it. We help them set their goals, guide them through any questions about applying, direct them to scholarships, and offer funding support, when needed, through the Cook Honors College Achievement Fund.
With some help from the Cook Achievement Fund:
Sarah Crownover spent her winter break experiencing the Discover India program.

Molly Sarver studied abroad in Prague, Czech Republic, and traveled while there to Dresden, Germany; Venice, Italy; Vienna, Austria; Sopron, Hungary; Budapest, Hungary; and Bratislava, Slovakia.

Linus Morales (pictured above) spent his junior year living in China and studying at Nanjing University as an exchange student.

Hannah Winters did hands-on archaeology work while studying at the Slavia Field School in Mortuary Archaeology, Giecz, Poland.

Alyssa Dachowicz (pictured below) studied political science with students from a variety of countries while studying abroad in Israel and had the chance toswim in the Red Sea.
Our Students Successfully Compete for Major Merit Scholarships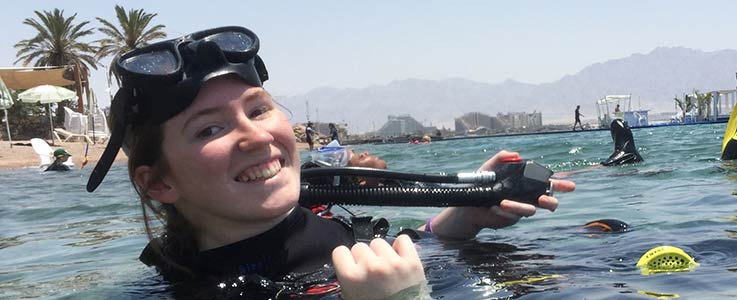 With writing skills sharpened by core classes and résumés filled by following four-year plans, it is not surprising that our students are highly competitive when applying for prestigious merit scholarships such as the Oxford and Rhodes scholarships, Fulbright Awards, and others. Along with encouraging you to study abroad if you are interested, we help you become aware of scholarship opportunities that might help you achieve your study-abroad goals.
Helping Our Students Connect with International Study Programs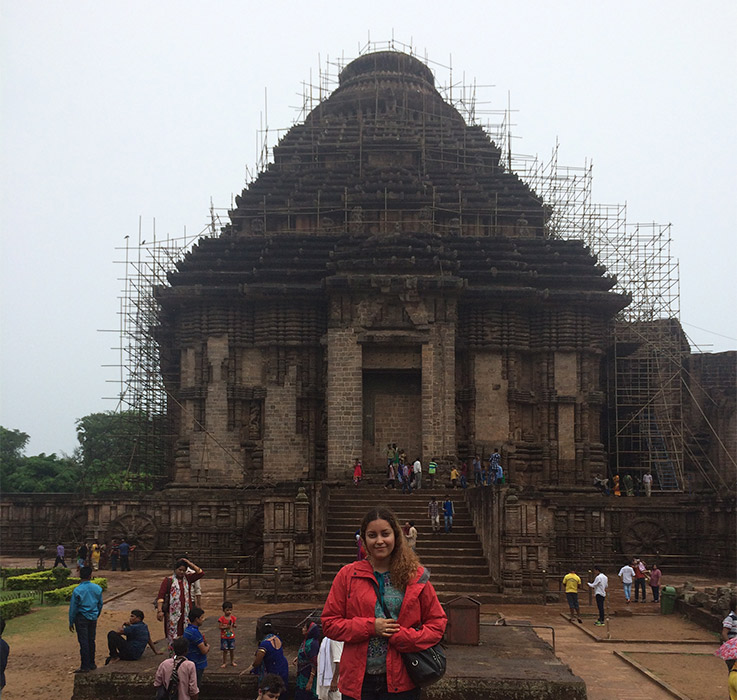 We encourage our students to learn about and consider the many opportunities available. Here are some of the programs our students have applied to and studied abroad throughin the past.
Cambridge International Summer Schools
Cambridge University offers a variety of programs of study, which are presented in small group settings. Past programs have featured art history, history, Shakespeare, science, Medieval Studies, and English literature. Each program lasts for one to two weeks during the summer and includes planned events or day-trips.
National Security Education Program and David L. Boren Undergraduate Scholarship
The National Security Education Program is an important federal program established to promote foreign language and international skills among US citizens. NSEP awards the David L. Boren scholarships to outstanding US undergraduate students for study abroad. Preference will be given to students applying for countries deemed critical to national security. All recipients of NSEP awards must seek employment with a federal agency or office involved in national security affairs.
Fulbright UK Summer Institutes
The United States-United Kingdom Fulbright Commission offers a competitive process for US students to participate in United Kingdom Summer Institutes. Participants in these programs will get the opportunity to experience an exciting academic program at a highly regarded UK university. Assistance with tuition, fees, and housing at the host institution may be available.