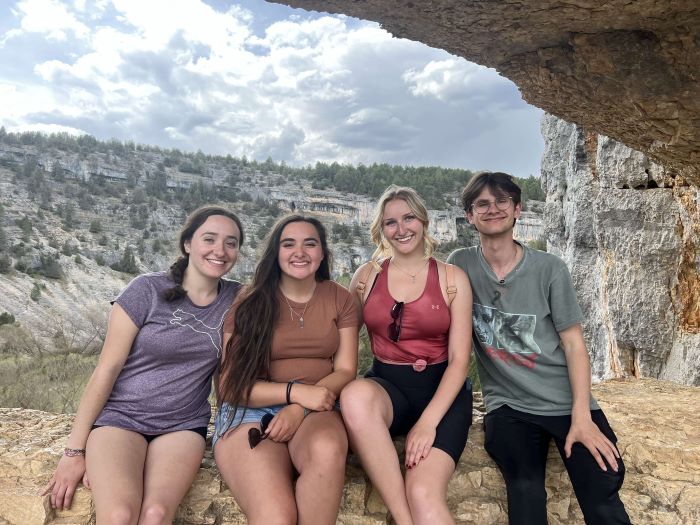 The professors and staff of the Cook Honors College take the time to learn about your aspirations, sometimes coaxing you to dream bigger. They can show you new possibilities and then help you develop the steps to reach your academic and personal goals.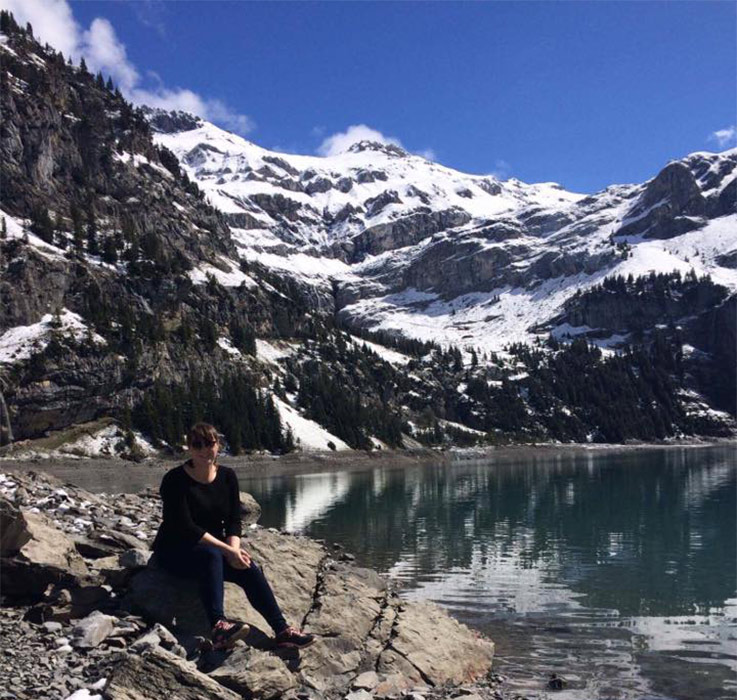 Whether you want to do summer research at IUP or study abroad in China, we want you to be able to experience the opportunities that interest and challenge you. We've even arranged your sophomore and junior core classes to be in opposite semesters so you can take both in the same year if you want to spend one of those years studying abroad.
Opportunities and Options
There are so many options to explore and ways to stretch your limits as a CHC student. We've had students study lemurs in Madagascar, study political science in Israel, hike the Camino de Santiago in Spain, study linguistics in China, and so much more. In some cases, students ventured out on their own. In others, they were in small groups that included other students from the Cook Honors College.
The Honors College encourages internships, study abroad, employment related to your major, community service, research work in labs with professors, opportunities to attend and present papers at conferences, and publishing your work.
Mentors Encourage You
Instead of just posting signs on bulletin boards about possible internships, trips, or service projects, we often send emails about opportunities directly to you. Many students tell us they would never have challenged themselves as much as they did if it had not been for the support and nudging of their Honors College mentors and department advisors.
Supportive Community for Aiming High
This is a very supportive environment for reaching beyond your expectations. Students in our program aren't cutthroat competitors eyeing each other's grades or scholarship applications. They support each other and celebrate each other's successes. And that translates into everyone from professors to classmates helping to ensure that you graduate with the best possible education and credentials so you can do what you want to do in life.
Help from Scholarships, Achievement Fund
Honors college students are encouraged to apply for door-opening scholarships like the Truman, Marshall, Fulbright, or Rhodes. When Anna Manges was chosen for the Goldwater Scholarship recently, she was the only student from a Pennsylvania State System of Higher Education university selected for the prestigious award. She was the third Cook Honors College student to be selected for it in the last four years.
Students can also apply for support from the Cook Achievement Fund when an opportunity is too expensive for the family budget.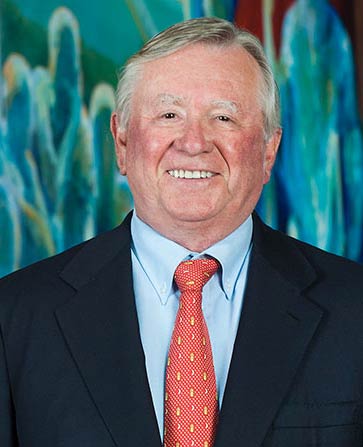 "One of the things we do is to help young people to raise their sights, to aim higher, and to achieve the very best that is in them. Our job is not to tell the student how to plan his or her life. Our job is to provide the tools to allow the students to transform the way they reason, think, and react to intellectual stimuli. Part of that experience is to extend your personal horizons beyond what you have known. We encourage our students to travel and study in other countries and to intern with top companies and in the public service sector. My reward will be to see these young people become more productive, more vital, and more involved in the greater good of our society than would have been possible without the Cook Honors College."
—Robert E. Cook