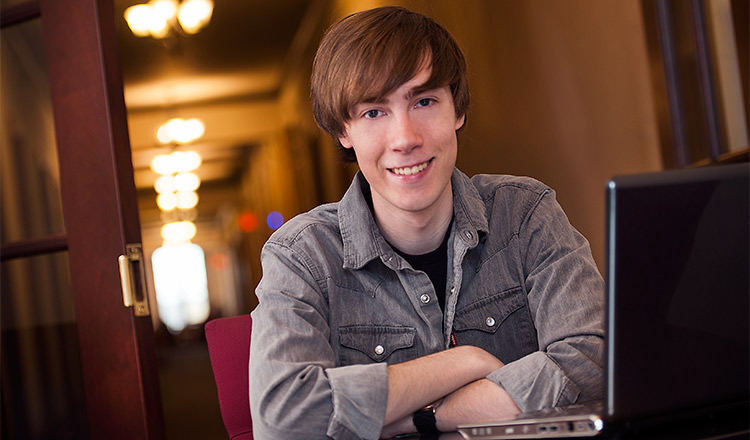 From a Chinese Speech Competition to a Year in China as an Exchange Student
Thanks to the Cook Honors College and IUP professors, Linus Morales was able to realize his lifelong goal of studying abroad—one of many opportunities he found through IUP.
As a freshman Asian Studies major, Morales participated in a Chinese speech competition a professor recommended he enter. He won second place. The next year, he gave a lecture at a conference after a professor encouraged him to speak about his experience learning Chinese.
On campus, Morales became a Chinese language tutor and was a community assistant in the residence halls, which helped with the cost of his education. He was also in a band with a few fellow Cook Honors College students, who wrote songs, played shows, and recorded an album.
With help from the Cook Achievement Fund, Morales spent his junior year living in China and studying at Nanjing University as an exchange student.
"I lived in an apartment in the center of the city, took the metro every day, and made connections with people I will never forget," he said. "I never thought I'd be given these opportunities and experiences, and I'll forever be grateful for them," he said.
His senior year, he wrote an honors thesis paper, turning to his advisor for additional resources on his topic and for help with graduate school applications.
Morales is now studying Chinese Language and Linguistics as a graduate student at the University of Arizona, where he has a graduate assistantship.