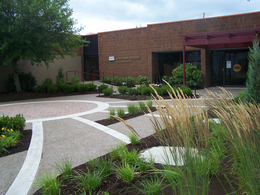 The Academy of Culinary Arts
Culinary majors take kitchen lab classes in the 13,000-square-foot Academy building dedicated to first-year culinary education. The facility includes four kitchen laboratories, a demonstration kitchen, and our summer dining room.
---
The Living and Learning Center
Culinary and baking majors attend classes in computers, business, and math in the Living and Learning Center on the IUP Punxsutawney campus. Multimedia classrooms, a library, student lounge, fitness center, and dining facility in a contemporary setting help you study in style.
Suite-style housing with private bedrooms is offered in the Living Center.
---
The Fairman Centre
This renovated historic building features two state-of-the-art culinary teaching kitchens specially designed for baking and pastry and advanced garde manger instruction.
Multimedia-ready classrooms and a demonstration theater provide ample space for class lectures and guest presentations.