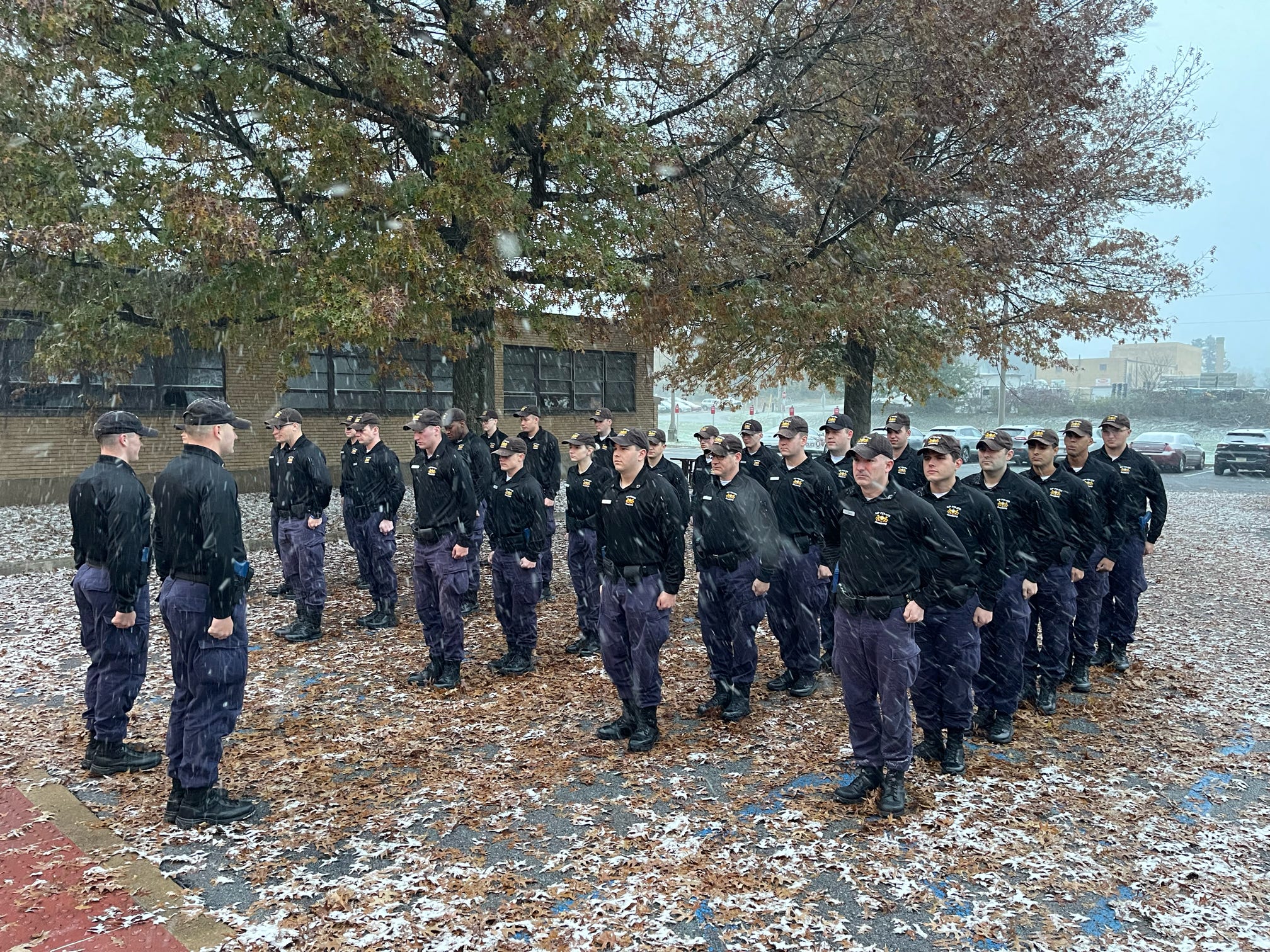 The Criminal Justice Training Center at IUP is certified by the Municipal Police Officers' Education and Training Commission (MPOETC) to provide Act 120 training. The CJTC operates several municipal police academies designed to provide Act 120 training and certification. See Current Academy Schedules for locations and dates.
As a recruit, you will obtain the knowledge and professional skills necessary to enter the law enforcement field. Graduates are qualified to be hired as officers in cities, boroughs, townships, and municipalities in Pennsylvania.
The 919-hour curriculum is mandated by the MPOETC. Cadets must successfully complete 27 exams, covering five modules of training, with an average score of 80 percent per module. Failure to achieve an 80 percent average in a module will call for dismissal of the cadet. The cadet will need to re-take the failed module to continue in the program.
The following is a list of the main areas to be covered during the academy.
Academy Overview
Introduction to the Academy
Introduction to Law Enforcement in Pennsylvania
Physical and Emotional Readiness
Laws and Procedures
Defense Tactics
Motor Vehicle Law/Enforcement/Accident Investigation
Motor Vehicle Collision Investigation
Patrol Procedures and Operations
Principles of Criminal Investigation
Human Relations
Crisis Management
Families in Crisis
Basic Firearms
Operation of Patrol Vehicles
Report Writing
Case Presentation
First Aid and CPR
Handling Arrested Persons
For detailed information regarding the academy physical conditioning requirements, refer to the MPOETC website and go to Training then Physical Fitness