A Criminal Justice Training Center brochure containing basic information and a request for application can be obtained by contacting our office or printing the Request for Application form. Upon payment of a nonrefundable $30 application fee, an application packet will be forwarded to the prospective cadet for completion and submission.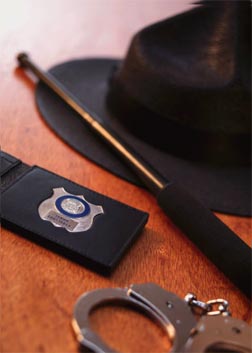 Per Municipal Police Officers' Education and Training Commission regulations, any/all completed application forms, testing, evaluations, etc., are valid for only six months from the date of testing, evaluation, and application.
Applicants are scheduled for testing at IUP that includes a physical conditioning assessment and a Nelson-Denny Reading Test. Upon successful completion of these tests, applicants will be directed to schedule a psychological evaluation and interview with a Pennsylvania licensed psychologist. Acceptance to the program is based on the outcome of these evaluations.
To process your payments and receive your application online, please visit the Criminal Justice Training Center Marketplace. Under Stores, click on the Criminal Justice Training Center, and then click on the Application Fee tab to pay your $30 fee.
Once you have paid your $30 application fee, you can then print the application packet. Please complete the application packet and return it to us so that we can set you up for a testing date at IUP. Your application will not be processed until the $30 is received. Thank you for your interest.
General Information regarding the Psychological Evaluation includes:
During the application process, the applicant will undergo the following testing:
Psychological evaluation
MMPI Personality Test
Personal interview
The IUP CJTC reserves the right to cancel an academy because of insufficient enrollment. All costs of application are the responsibility of the applicant and, in the event of a cancellation, are nonreimbursable by the IUP CJTC.
For more information, please e-mail Dolores Karcher at
dkarcher@iup.edu
.