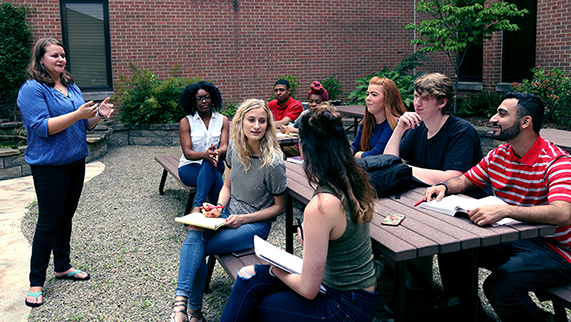 Communications Media faculty member Rachel Fox (pictured above) is the advisor of the Student Photography Association and works with students in and out of class to produce photography displayed in Stouffer Hall.
SPA is an extracurricular organization for students interested in photography and digital imaging. The organization sponsors workshops, takes field trips to museums and galleries, goes on photo shoots, and hosts professional speakers all to promote the study and appreciation of photography. The group organizes a photography show at the University Museum in Sutton Hall each spring and cosponsors a photograph competition with the IUP Co-Op Store.
For information about joining SPA, contact Rachel Porter (rporter@iup.edu).