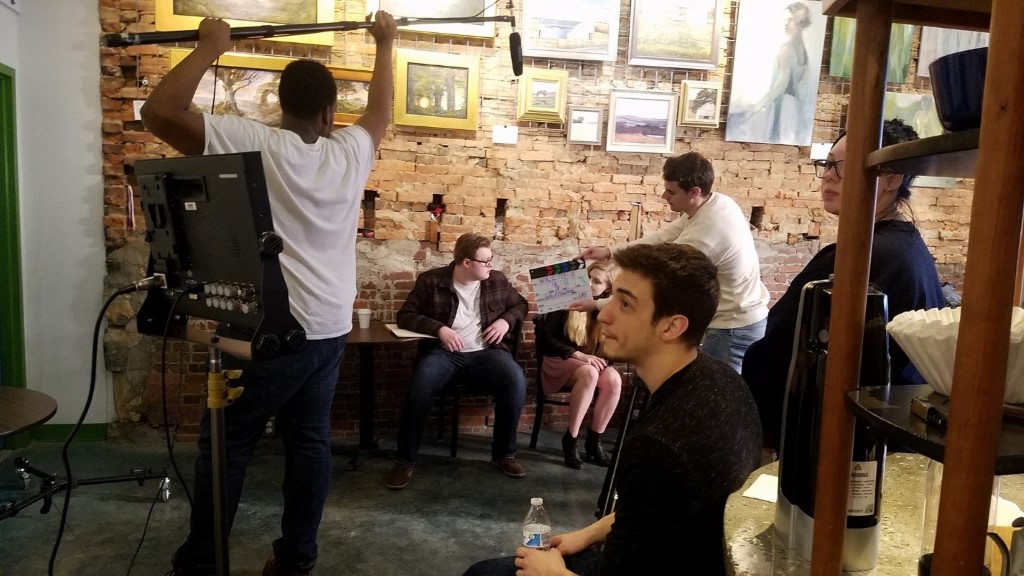 IUP's Student Film Association is a student-run organization that creates a constructive network for students interested in all aspects of video production and film.

This interdisciplinary group works as a team to understand the entire film production process by creating short films. The spring premier of the SFA short film showcases the group's work throughout the year. IUP's Student Film Association is the right place for any students with interests in:

Screen writing
Film producing
Make-up design
Set design
Videography
Directing
Casting
Editing
Promotions
Film scoring
Lighting design
IUP's Student Film Association strives to foster creativity and help students grow their skills in the filmmaking field through hands-on experience. The organizations' advisor is Communications Media faculty member Jeremy Waltman. To get involved or attend a meeting, contact him at jwaltman@iup.edu or call the Communications Media Office at 724-357-2492.