In partnership with IUP Athletics, IUP-TV Sports and COMM 360 Digital Sports Production offer opportunities for students to be engaged in the live production of IUP sporting events.
The five-camera live productions include slow motion replay and live play-by-play with student announcers. Students work in every role of the production process; director, camera operators, graphics, audio, and on-air.
Production starts in the fall with IUP football and continues through the spring semester with men's and women's basketball.
Students who want academic credit can take COMM 360 Digital Sports Productions twice, to gain experience with football and basketball production.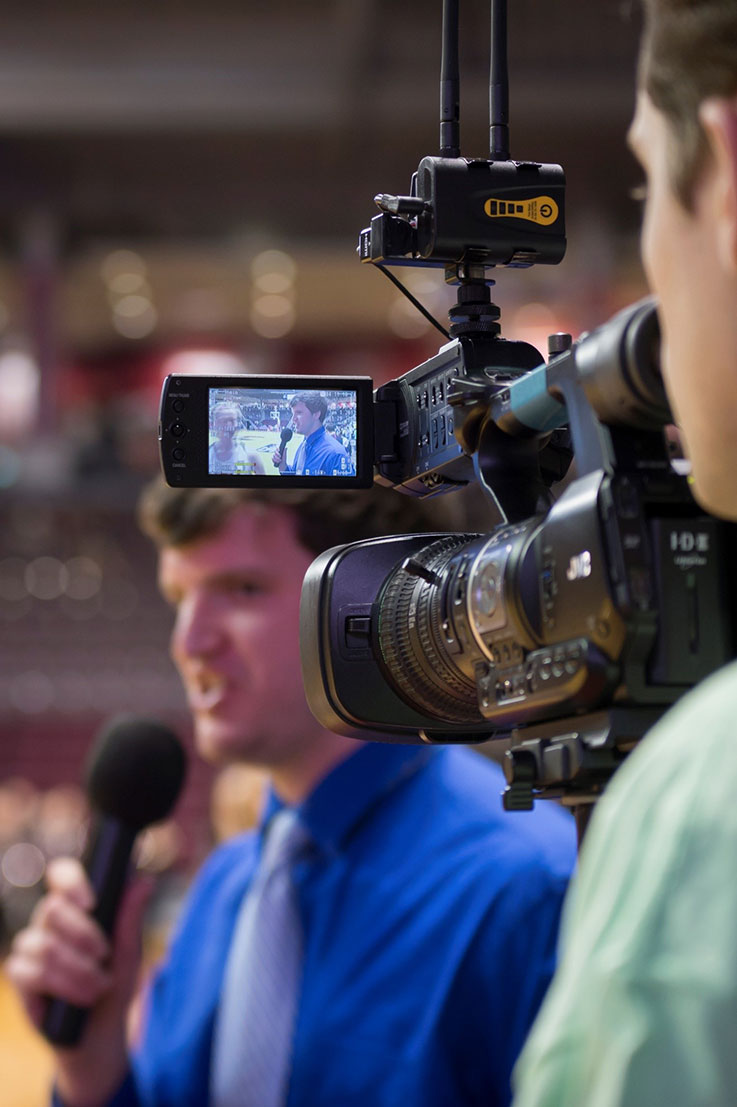 The IUP-TV productions can be watched live or through the video archives available on the Crimson Hawks webcast.