Combination of Extracurricular and Educational Experience
"Generating the best experience of Eberly's student organizations, the Student Managed Investment Portfolio directly involves students managing assets provided by the Foundation for IUP upwards of $1 million in US equities. With collaboration and fiduciary oversight by the Foundation for IUP, Eberly College of Business delivers this opportunity to improve students' skill sets applicable to financial services or a multitude of business fields.  Student members are not registered investment advisors and do not receive compensation for their work; however, they gain working knowledge that industry professionals seek from incoming job candidates."
Credits and Experience
SMIP can be taken as an official 1.5-credit course or as an extracurricular opportunity. In either case, members will have access to lectures on modern portfolio theory, valuation, and performance attribution. Associated assignments will also be assigned to SMIP's sector teams to facilitate experiential learning. Assignments mimic the typical workflow at financial institutions. Completion of these assignments produces a realistic understanding of active fund management.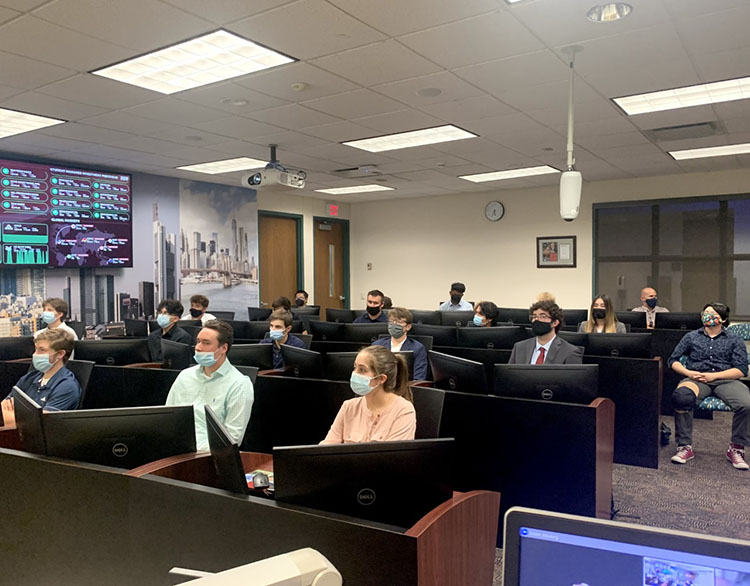 Bloomberg
Eberly students have access to a Bloomberg computer lab: Bloomberg Software is what financial professionals and investment institutions use as the industry standard around the world.
Accessibility to this facility allows working with investment teams to conduct market research and develop financial models for investment proposals, research, and assignments. Partnered with signature valuation lessons taught by IUP professors, this organization qualifies graduates for a career in financial services.
Partnering Universities - IUP
SMIP has members from IUP's undergraduate and MBA partners across the globe. This environment of diversity and perspective is what IUP's ECOB and SMIP create in the increasingly connected world of business and financial services.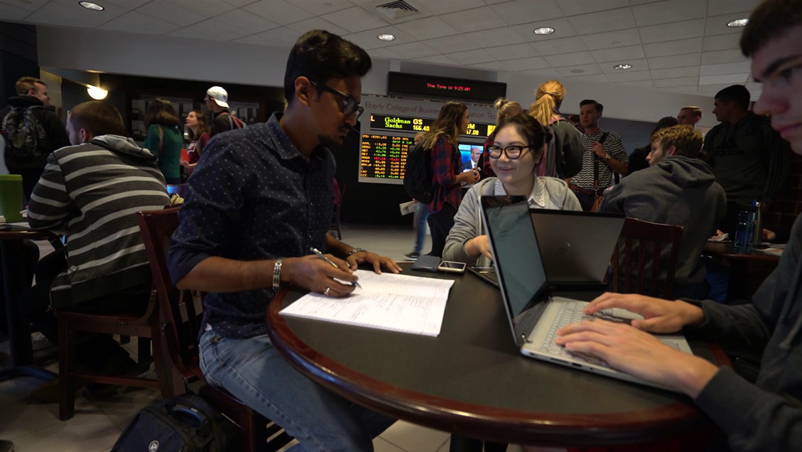 How to Join
Come to our meetings! As well, please contact potts@iup.edu for more information.
Meeting Information
General meetings will be held:
Wednesdays, 5:15-6:30 p.m.
Eberly Room 109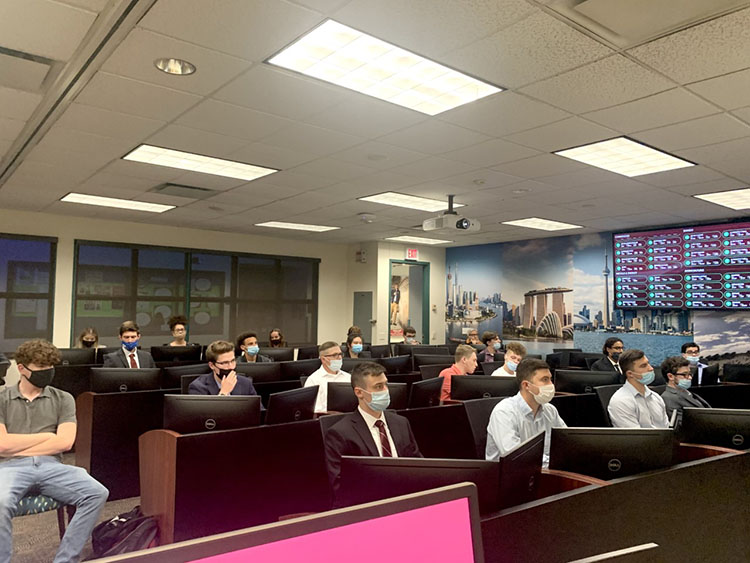 Member Quotes about the Value of the Organization
"The Student Managed Investment Portfolio is one of IUP's best-kept secrets. If you have the drive and commitment to learn, we will help make you the most marketable students on campus." —Jack Benischeck, former chief investment officer and president of SMIP