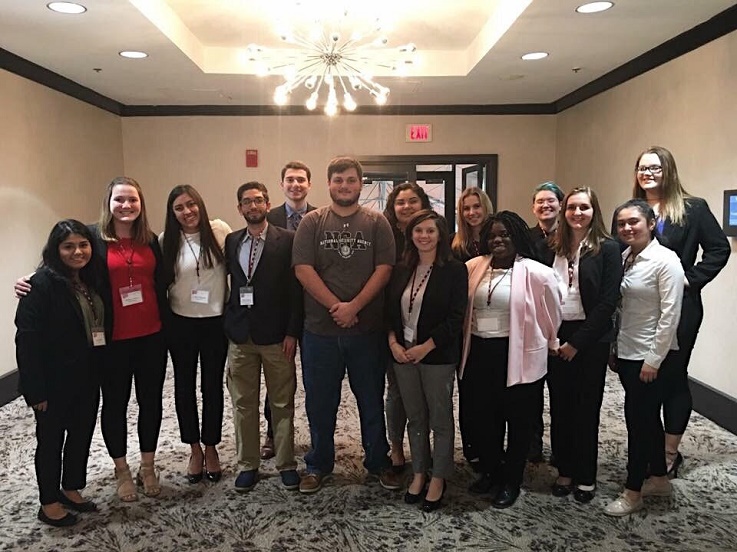 Mission of Organization
The mission of the International Business Association is to disseminate informationto increase the awareness ofcross-cultural and international business issues. Additionally, IBA fosters world diversity and friendship among its members. The International Business Association encourages its members to have a global outlook and to explore the world of diverse cultures with enthusiasm and respect.
How to Join
Please feel free to attend our meetings on Wednesdays, or contact any of the officers listed below for more information. We welcome students of all majors.
Requirements of Members (Membership Fees, Attendance, etc.)
Dues are $25 for the semester. All members are highly encouraged to attend weekly meetings; however, they are not mandatory. Members may receive service hours for volunteering or taking part in any community service events hosted by the organization.
List of Meeting Dates/Times/Locations/Agenda/Handouts
Meetings are held every Wednesday at 8:00 p.m. in Room 312 of the Eberly College of Business and Information Technology.
List of Events/Activities
Various community service, fundraising, and social activities throughout the semester.
Guest speakers
Study Abroad presentations
Resume workshop
International Dinner Night is hosted once a month
Chipotle fundraiser
Pie in the Face fundraiser
Humane Society Community Service
Clothing and canned food drive
ASC Conference in Washington, D.C. in October
New York City trip in the spring semester