Whether you need a place for quiet reflection, intensive study, or collaboration with classmates and colleagues, the IUP Libraries has space for you.
The Stapleton-Stabley Library Complex
Two connected buildings form the main IUP Libraries complex: the original Rhodes R. Stabley Library and the newer Patrick Stapleton Library building. Library spaces in both buildings are available for your use. For a more detailed view, click the link in each section below to view the map of that floor. 
Get in the Zone
We offer a variety of learning spaces tuned for different types of work and study.
Group Study Zones and Rooms
Use these areas for group study and collaborative work. Feel free to have conversations in a normal speaking voice – we won't shush you! Cell phone volume may be on, and audio may be played at a reasonable volume.
Quiet Study Zones
Use these areas for working quietly by yourself or with a study partner. Speak in hushed voices and keep conversations brief. Cell phone volume and other audio may be played quietly.
Silent Study Zones
Use these areas for working silently by yourself. Silence your cell phone, avoid conversations, and use headphones for audio.
Remember: regardless of your study zone, please be respectful of your neighbors and avoid loud or distracting noises.
Group Study Rooms
We have a selection of group study rooms for small group collaboration, studying, and project work. Rooms are typically available on a first-come, first-served basis. Group study rooms follow the study zone guidelines applicable to their floor or area (see sidebar).
Individual Study Rooms
We offer both open and private Individual Study Rooms for use by IUP students. Open individual study rooms, located on the second floor of Stapleton Library, are available on a first-come, first-served basis. Private individual study rooms, on the third floor of Stapleton Library, are assigned to one student for a full academic year (fall, spring, summer). Private study rooms are assigned based on a priority list. Private rooms can be locked to provide a relatively secure, semi-private space for graduate students for individual study. Each room is equipped with a desk, chair, small shelf, and electrical outlets. 
Library Classrooms
Several classroom spaces within the library are available to faculty, instructors, and teaching assistants in support of the teaching mission of the library and the university. Library classrooms can be reserved through the IUP 25Live Scheduler.
Special-Purpose Rooms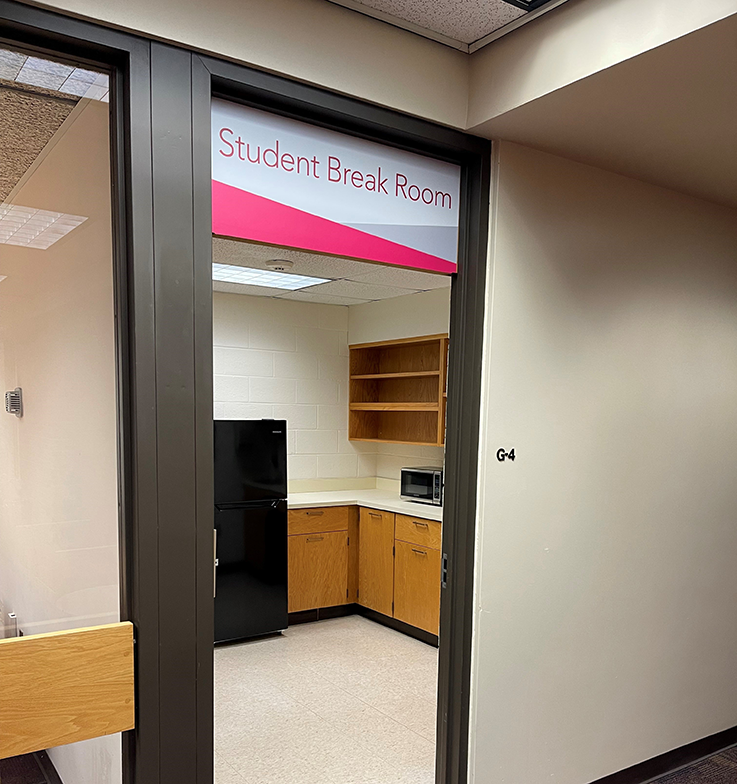 Stabley 202 is the Libraries' Graduate Resource Room. Graduate students are welcome to use the space and the technology to study, research, write and collaborate. The room offers 20 computer stations, an instructor PC and podium, projection equipment, and a small collection of research and citation guides. The Libraries reserve the right to close the room as needed for instruction.
The IUP Libraries' Muslim Prayer Room is located in Stabley 204. This is a publicly accessible, quiet space designated solely for prayer.
We also have a private Lactation Room where students, employees, or other individuals with a valid I-Card can pump breast milk or breastfeed a baby. The Lactation Room is located in Stabley 209. To use the room, please visit the Circulation Desk on the first floor near the main entrance to request the key. There is no time limit for room use; we simply ask that you be considerate of others who may wish to use the room. When finished, return the key to the Circulation Desk.
For students who have children, the IUP Libraries offers a Children's Reading Room in the Children's Collection on the second floor of Stabley. Find time to study by bringing your children here to read and play.
The library also offers a Student Break Room in Stapleton G4. It includes a microwave, refrigerator, kitchenette, and lockers.