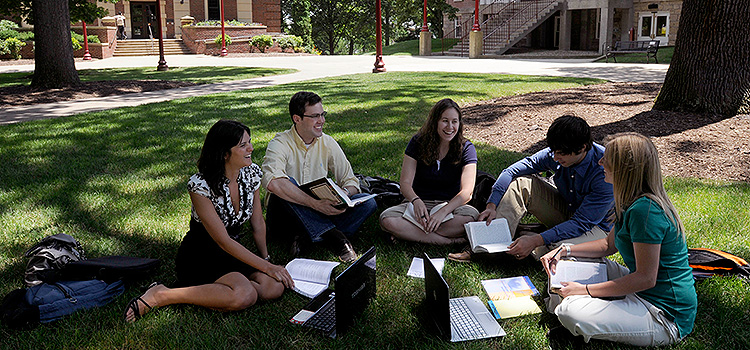 When applying to graduate programs across the country, you might be wondering what gives IUP that extra edge over the rest. At IUP, you can expect to be fully engaged in more than 60 master's and doctoral programs that challenge, shape, and expand your way of thinking. From research opportunities and collaborations with professors to university accreditations and state of the art facilities, IUP has everything to offer in convenient locations and with course offerings at a price you can afford.
Some of the many reasons students choose to come to IUP are:
Affordability.
The cost of attendance at IUP compares favorably to other state-related and private colleges and universities. Check out our costs and financial aid to learn more about our affordable tuition. IUP also offers various financial aid opportunities, from graduate assistantships to scholarships.
Research Opportunities.
IUP is classified as a doctoral/research university by the Carnegie Foundation for the Advancement of Teaching, and, as a result, IUP places a high priority on the quality of research you can produce. As a student, you'll have access to our state-of-the-art facilities and latest technology, with resources like our Applied Research Lab. You'll even have opportunities to present your research through conferences, symposia, exhibits, and colloquiums like our Graduate Scholars Forum.
Convenient Locations.
While over a thousand graduate students attend classes on our main campus each year, you can pursue your degree at one of our four off-campus sites in Pennsylvania in a town near you: Monroeville, Northpointe, Johnstown, and Harrisburg.
Accessible, Online Courses.
You can also take advantage of the various online and hybrid (partially online) capabilities offered by programs designed specifically for working professionals, using technology like our "virtual classroom" experience.
Faculty Mentoring.
As a student at IUP, you'll get to work side-by-side with faculty members on stimulating research projects, while learning in classrooms that encourage one-on-one experiences and mentorship with professors. IUP features the greatest number of Fulbright faculty scholars in the Pennsylvania State System of Higher Education, and you'll know your professors not only by the subjects they teach but by their names and faces, their personalities, and the intellectual areas they're most passionate about.
Students like You.
Each year, over 2,000 graduate students, just like you, from 37 countries study at IUP in more than 60 professionally accredited graduate programs. Many of our graduate programs feature cohorts, which allow you to proceed through your coursework as a group. With these fellow students, you can build a personal and professional network to enhance your graduate degree experience.
Ready to Apply?
If you've decided that IUP is for you, applying online is easy. If you still have questions, don't hesitate to contact our Admissions Office directly at 724-457-2222 or at graduate-admissions@iup.edu to learn more about the process.
"There is a great sense of camaraderie among the graduate students and faculty at IUP. Faculty members have always been readily available whenever I have needed help."

—Benjamin West, PhD, English Literature and Criticism