Costs and Financial Aid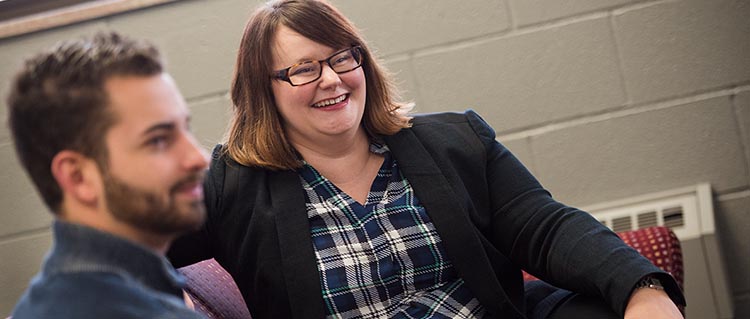 Graduate school is an investment in your future. According to the Bureau of Labor Statistics, earning a graduate degree improves your earning potential and employment opportunities. When you choose IUP, you join a community that wants to see you succeed as much as you do.
We're proud to offer affordable tuition rates and access to a number of scholarships, assistantships, federal work study positions, and financial aid to help you finance your education.
IUP Graduate Tuition Comparison, 2017–18*

| IUP (PA Resident) | State-Related University | Private College |
| --- | --- | --- |
| $ 516/credit | $ 800+/credit | $ 900+/credit |
Calculate Your Tuition and Fees
Visit the Student Billing's graduate tuition page to access our cost estimator and see a breakdown of tuition and fee information.
Understanding Your Graduate School Costs
Becoming a graduate student is all about preparing for your future. Your advanced degree has the ability to open a new world of opportunities and earning potential. Before you can leverage your new degree, you'll want to prepare financially for the time it will take to complete your degree.

GradSense is an online resource (link opens in new tab/window) specifically designed to assist students like you in making more informed financial decisions as you plan your graduate education. You can use it to estimate the total cost of your degree, your living expenses, and much more.
Your tuition and fees are calculated based on a variety of factors, ranging from your residency to the amount of credits you're planning on taking during an academic year. Visit Student Billing's graduate tuition and fees page for a more detailed explanation.
We want to see you succeed at IUP and in your life. Preparation and planning is the key to that success.
Financial Aid
When it comes to financing your graduate education, there are many pathways to making it affordable.
Various forms of financial assistance are available through IUP's Financial Aid Office, including educational loan programs like the Federal Stafford Loan and the Grad PLUS loan. This type of assistance has several eligibility requirements including filling out the Federal Application for Student Financial Aid (FAFSA). When filing out your FAFSA you'll want to have the following information on hand: Social Security number (Alien Registration number if you are not a US citizen), driver's license number, federal income tax returns, W-2s, and other records of money earned (you may be able to transfer this information using the IRS data retrieval tool), bank statements and records of investments (if applicable), records of untaxed income (if applicable), and an FSA ID to sign electronically.
Graduate assistantships are a form of financial assistance that includes tuition remission and a specific stipend, based on the type of assistantship awarded. Graduate assistantships are awarded to degree-seeking students on a selective, competitive basis.
Information about IUP and external scholarships can be also be found online.
Student employment is available to graduate students through the Federal Work Study Program or through university employment. Job placement assistance is available for students via the Student Employment Center.
*Compared to the University of Pittsburgh, Penn State, Duquesne, and other regional universities outside of the Pennsylvania State System of Higher Education.