It's time to move up the corporate ladder. The MS in Safety Sciences will transition you to becoming a valued advisor to management, whether you have prior safety sciences experience or education or not. Take classes either on-campus or online with weeklong summer courses.
The PhD in Safety Sciences program has no equal. It's the only part-time, hybrid distance learning/summer campus course PhD program in the United States. It's the chance you've been looking for to build your research skills as you continue working.
While you'll be required to come to campus each summer for week-long courses, you can take the online courses during the year. This allows you to keep your day job, wherever you are in the world. (In fact, we have a number of international students.)
The program is based on a cohort model, which encourages the development of close collegial relationships with your fellow students.
When you have your degree, you'll find that many universities are interested in your talents.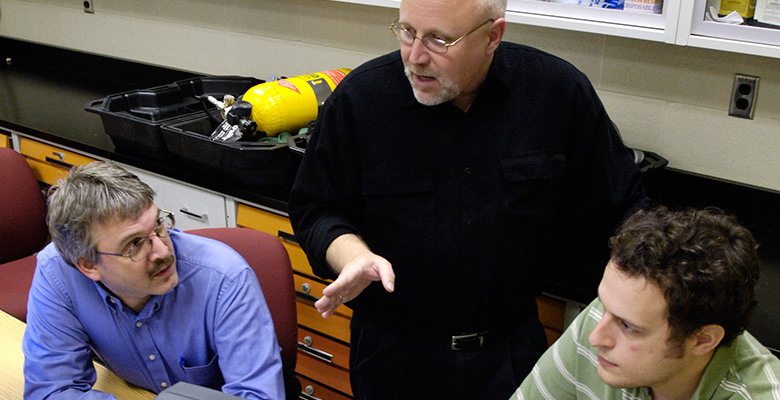 Advance Your Skills, Improve Your Worth, and Pursue Your Passion in Safety Sciences
The need for highly skilled safety professionals, professors, and researchers has never been greater. More universities are adding safety sciences to their curricula, and businesses understand that reducing occupational injuries and illness can save them millions or even billions of dollars.
While there's still a need for entry-level positions in safety sciences, the real urgency is filling the leadership roles. But how can you get a higher degree if you're working full-time?
Our master's and doctoral degree programs are designed for working professionals who either have a newfound interest in managing the safety concerns of a large organization or are currently working as a safety sciences specialist.
By combining distance learning with intensive summer courses, our programs enable you to continue working while you gain more knowledge and expertise-giving you the skills and degree to take you up the corporate ladder or into a college teaching position.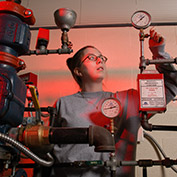 How to apply:
Please apply online
Tuition rates:
See the Student Billing Office
For more information:

MS in Safety Sciences
Wanda Minnick
Email: wanda.minnick@iup.edu
724-357-3276
PhD in Safety Sciences
Jan Wachter, ScD, CIH, CSP
Email: jan.wachter@iup.edu
724-357-3275
The IUP difference
Safety Sciences faculty. Our more than 20 faculty members bring a broad range of professional experience in insurance, oil, chemicals, textiles, energy, explosives, mining, steel, the public sector, consulting, manufacturing, and more industries.
International students. Our graduate students come from all parts of the United States and countries in Europe, South America, Africa, and Asia.
Safety Science facilities. Undergraduate and graduate student facilities include labs for industrial hygiene, fire safety, construction, and ergonomics.
PA OSHA Consultation Program. Since 1983, IUP's Department of Safety Sciences has been the officially designated agency in the Commonwealth of Pennsylvania for occupational and health consultative services made available through federal regulations. This program helps private-sector employers in the commonwealth understand and voluntarily comply with applicable safety/health regulations enforced by OSHA.