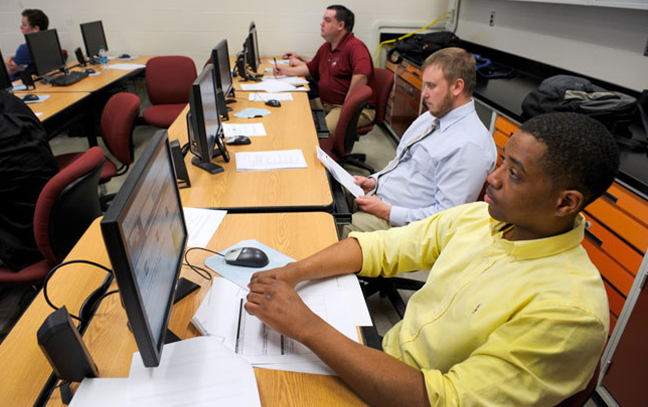 Protect Workers and Manage Workplaces Safety
You're looking to build your career on the front lines of protecting employees, workplaces, the public, and the environment. Your calling is safety sciences, and it's one of today's most challenging and rewarding fields. If you want to expand your skills as a safety professional or if you're looking for a career change, IUP's Safety Sciences MS program may be the perfect path to help you reach your goals.
Virtual Information Session
Tuesday, May 23, 2023
6:00 PM - 7:00 PM Eastern Standard Time
Status: Space Available
Location: Online
In our 36-credit program, you'll progress through industry-current coursework that focuses on the technical and managerial facets of safety sciences. You'll be ready to make good health and safety leadership decisions through studies in:
Construction
Disaster preparedness
Engineering principles
Environmental analysis
Ergonomics
Fire
Industrial hygiene
Research methods
IUP's MS in Safety Sciences program also provides a thesis option and a path for you to pursue a doctoral degree in safety sciences, offering three dual courses.
Prepare to Be a Decision-Maker and Leader
The Safety Sciences MS program will prepare you to manage and implement a wide array of safety initiatives and solutions, using skills you'll develop in:
Advanced research and communication
Professional and ethical responsibilities within the field
Enhanced leadership
Technical and managerial knowledge in safety, health, and the environment
Imagine Your Future
As a graduate of the Safety Sciences MS program, you'll be ready to explore job opportunities that flow from a consistent demand for highly qualified safety sciences professionals across the state, country, world, and within all industries.
According to the US Bureau of Labor Statistics, overall employment of occupational health and safety specialists and technicians is projected to grow seven percent between 2020 and 2030, about as fast as average for all occupations.*
The median annual wage for occupational health and safety specialists was $76,340 in May 2020, with the upper 10 percent earning more than $112,850 annually. Salaries vary by title, industry, and state, depending on the cost of living in the area.*
To learn more, see the Board of Certified Safety Professionals® (BCSP) Salary Survey calculator. This calculator can be customized for specific information on job title, industry, and state.
Industries Looking for You
The Safety Sciences MS degree prepares you to work in almost every industry, including:
Construction
Government
Insurance
Manufacturing
Oil and gas
Transportation
Similar Occupations
As a graduate of this program, you'll be equipped with a sophisticated set of safety science knowledge and skills that qualifies you for a wide range of roles, including:
Construction and building inspector
Environmental science and protection technician
Environmental scientist and specialist
Fire inspector
Health and safety engineer
Career Opportunities in Safety Sciences
Certified safety science professionals who can anticipate, evaluate, and minimize hazards in the workplace are prepared for careers in these roles:
Environmental health and safety technicians
Emergency management roles
Safety engineers
Safety managers
Safety specialists
Safety technicians
Classes and Requirements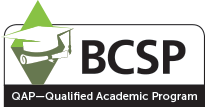 If you're ready to move forward in your current career or enter the safety sciences field, the Safety Sciences MS curriculum is structured to meet your needs for an industry-specific advanced degree.
The program is designed to not only expand your skills as a seasoned safety sciences professional, but to help you apply your knowledge and elevate your career in multiple ways. You'll have the opportunity to develop research skills, share perspectives at student events, write grants, and conduct webinars.
In addition, you'll have access to the department's annual safety sciences career fair, which presents opportunities to network with IUP graduates and explore job opportunities as a safety sciences professional.
Full Academic Catalog Listing
The course catalog is the official reference for all our degree and course offerings. Check it out for a full listing of the classes available and requirements for this degree.
Meet Your Advisor
In this brief video, you'll be:
Introduced to your program advisor
Get answers to frequently asked questions
Meet two faculty members
Learn about course topics
Hear from a recent graduate about his experience in the program.
Industry-Valued Research
IUP is proud to announce that a faculty research team in the Department of Safety Sciences is the recipient of a $30,000 grant from the MEMIC Group, a consortium of three companies that specializes in workers' compensation insurance.
IUP researchers are using the grant to investigate ways to limit workplace slips, trips, and falls. A student in the MS Safety Sciences Program is helping to lead the research as part of his graduate thesis.
Safety Leadership HUB
The Safety Leadership Hub at IUP is hosted by the Department of Safety Sciences and represents the university's holistic approach to regional leadership in the safety, health, and environmental sciences. The Hub is founded on five pillars:
Research
Education
Corporate partnerships and collaboration
Consultation
Training
To learn more about IUP safety sciences research and events, and how to collaborate or partner with us, visit the the Safety Leadership HUB.