David Werner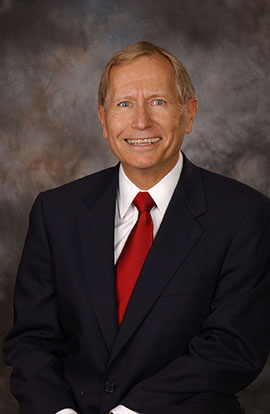 David J. Werner was the interim president of IUP from August 1, 2010, to June 30, 2012.
Werner is chancellor emeritus and professor emeritus of the 13,300-student Southern Illinois University Edwardsville. Before his seven-year tenure as chancellor, he served as the institution's provost for a decade and dean of its School of Business for twelve years.
After his retirement as chancellor, he spent a semester as a visiting researcher in human resources and public policy development at Ryukoku University in Kyoto, Japan. During 2005-2006, he served as interim president of Mansfield University of Pennsylvania and in 2007-2008 as interim provost of IUP.
He holds a Bachelor of Science degree in Industrial Engineering from St. Louis University, and both a Master of Science degree and Ph.D. in Industrial Engineering and Management Science from Northwestern University.