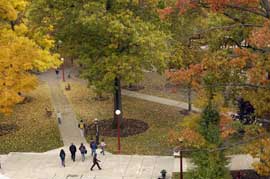 Getting the most for our money is important to all of us.

IUP is known for its "education of value"—a high-quality education at an affordable price. Learn more about our competitive tuition and our financial-aid opportunities:

Check out our competitive tuition rates.
Learn how you can take advantage of financial-aid opportunities such as loans, grants, and scholarships.
Several scholarship opportunities are available.
Keep up with the latest information about tuition and fees.