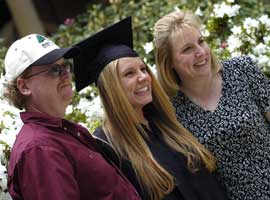 Welcome to the IUP family!
This is a very exciting time for everyone. The transition to college can be just as challenging for you as for your student. We have provided some helpful links to assist you during your time of transition and answer any questions you may have.
Parents can submit their questions or suggestions online. In a true emergency, please contact the University Police.