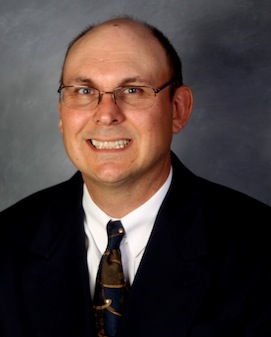 Mr. Gregory A. Sipos, CSP, has been a safety consultant with the IUP/OSHA Consultation Program since August 2001.

He received his Bachelor of Science degree in Safety Sciences from IUP in 1991. He currently holds membership with the American Society of Safety Engineers, Board of Certified Safety Professionals, and the National Safety Council. From 1994 through 2001, Mr. Sipos was the safety and health manager for Heater Utilities, Inc., North Carolina's largest private water/wastewater treatment company. Mr. Sipos was responsible for maintaining compliance with all OSHA and Department of Transportation regulations, facility audits, and employee compliance training and education.

Prior to his position at Heater Utilities, Mr. Sipos worked for various private safety and health consultation services. He provided industrial hygiene sampling and exposure monitoring at various industries, including USX Steel, LTV Steel, Clairton Coke Works, and NASA's Wallops Island Space Flight Facility.