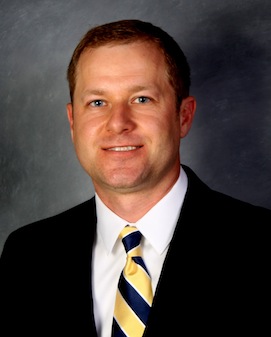 David Yanoschick Jr. is a certified safety professional who earned his a Bachelor of Science in Safety Sciences from Indiana University of Pennsylvania (IUP) in 2002.
Before joining the Safety Sciences Department and the PA/OSHA Consultation Program at IUP in 2012, Mr. Yanoschick served as a senior health and safety professional for Curtiss-Wright Flow Control Corporation (CWFC), located in Cheswick, Pa. CWFC is a supplier of U.S. Navy nuclear propulsion and commercial nuclear power generation systems. While at CWFC, Mr. Yanoschick was responsible for providing safety and health technical guidance to management leadership and overseeing the overall health and safety management systems at the Cheswick facility, along with other divisions located in Pennsylvania and New Jersey.
Prior to his time at CWFC, Mr. Yanoschick worked for a private consultation company, providing safety and health assistance for many heavy manufacturing and construction companies. Mr. Yanoschick is a professional member of the American Society of Safety Engineers.