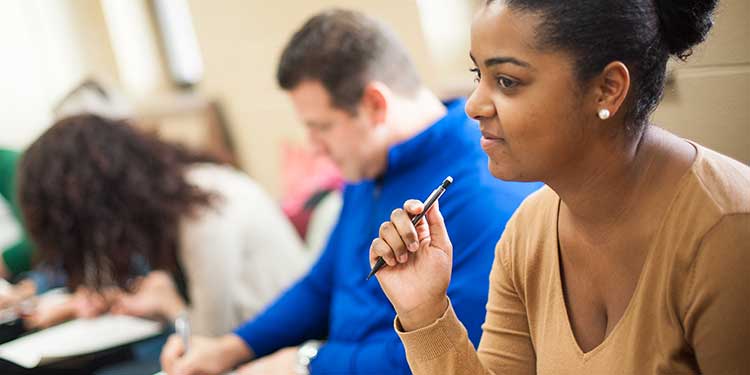 Adjusting to College: Tips on Getting the Most out of Your Years at IUP
College is not just classes and books. The best education comes from meeting people and being involved in college life.
Be ready to accept differences. Don't write a person off based on looks or a poor first impression.
College is what you choose to make it. If you spend all day hiding in your room or in the library, you won't meet many people!
You are responsible for reading all written material you receive from any university office or department. Read, understand, and save such items for future reference.
Don't be afraid to ask questions. Faculty, staff, and administrators are here to help you. Professors have office hours because they want you to visit them.
Smile at people as you pass them on campus. It is okay to say hello first!
Take advantage of the activities on campus. Join a club, organization, or intramural sports team.
Knowledge You Will Need to Prepare for College Classes
Learn the Microsoft Office suite. If you don't know how, teach yourself. Most of your work will require you to use the Microsoft Office suite (e.g., Word, Excel, and PowerPoint). You will need to use it for the majority of your classes.
Email is a handy way to stay in touch with professors and classmates. Check your email frequently. All students should be in the habit of checking their email at least once a day.
Learn how you study best—do you prefer to review alone or in a group with others from class?
The best way to study is without distraction. Some people study best at the desk in their room, others in the lounge, and still others in the library. Find out what works best for you.
Take notes in class. If you have trouble keeping up with ideas in a lecture, collaborate with classmates after class to be sure you understand.
Learn How to Best Manage Your Time
Use a planner or calendar. Record due dates, reading assignments, club meetings, and anything else you know about ahead of time. This will help you see how much "free time" you have.
If you have a job, try not to work more than 20 hours a week. Remember that balance is key to your success.
Schedule plenty of time for sleeping. You can adjust the amount of sleep you get during the first few weeks of classes to see how much you need.
Learn what time of the day you study best, and study at that time each day.