The D2L McGraw-Hill (MH) Campus Integration allows students and instructors to seamlessly access MH Campus' suite of digital teaching and learning tools and content.
Click on the Content link. Select an existing module, or create a new module to contain the McGraw Hill link. It is recommended that you create a new module for the McGraw Hill link. Click on the module title where you want the McGraw Hill link to reside. From the Existing Activities drop-down menu, select External Learning Tools.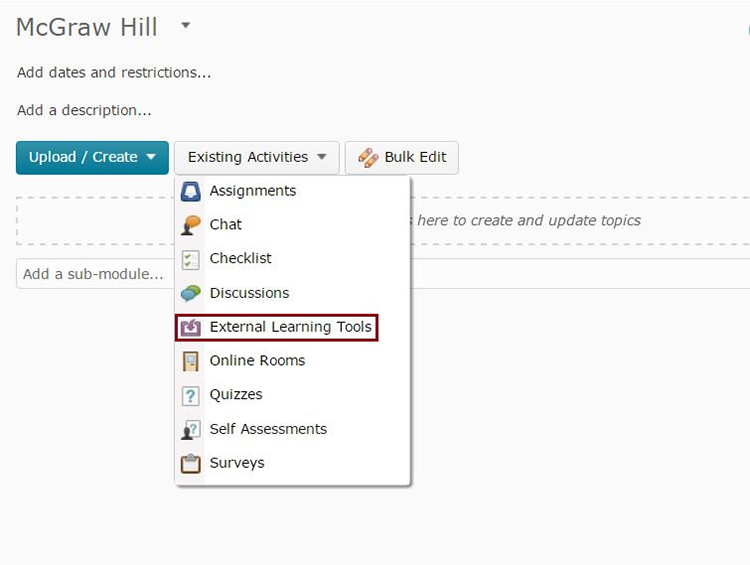 From the Add Activity pop-up window, select McGraw-Hill Campus.
The link for McGraw Hill is placed in the module you selected.