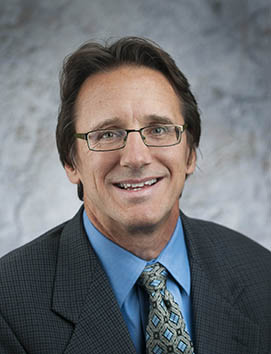 Office: Eberly, Room 322-E
Office Phone: 724-357-4775
Email: david.yerger@iup.edu
Degrees/Schools
PhD, Economics, Pennsylvania State University
MS, Resource Economics, Cornell University
BS, Management Science, Lock Haven University
Areas of Expertise
Canadian Studies, Empirical Macroeconomics, Energy and Environmental Economics, International Economics, Labor Market Analysis, Organizational Brand Identification.
Biography
David Yerger is a professor in the Department of Finance and Economics. He has been a faculty member at IUP since 2022.  
Professor Yerger has more than 50 peer-reviewed publications in a wide range of areas, including energy markets analysis, impact of Chinese export growth upon US and Canadian markets, transmission of financial shocks across US regions and its national border, changing wage returns to different labor market skills in US labor markets, the impact of organizational brand identification upon individuals' performance measures, and analysis of gender wage gap issues. He has participated in multiple externally funded research projects and regularly serves as an outside reviewer for academic journals and funding agencies. Prof. Yerger teaches undergraduate economics, MBA courses both at home and in India, and in the Business PhD program.