David B. Yerger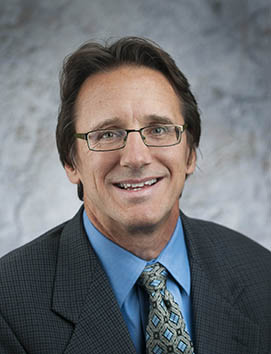 Office: McElhaney Hall, Room 213-F
Office Phone: 724-357-4775
E-mail: yerger@iup.edu
Degrees/Schools:
PhD, Economics, Pennsylvania State University
MS, Resource Economics, Cornell University
BS, Management Science, Lock Haven University
Areas of Expertise:
Canadian Studies, Empirical Macroeconomics, Energy and Environmental Economics, International Economics, Labor Market Analysis, Organizational Brand Identification.

Biography:
David Yerger is a professor in the Department of Economics. He has been a member of the Department of Economics since 2002 and chairperson since January 2017.
Yerger has more than 40 peer-reviewed publications and more than 50 conference presentations in a wide range of areas, including energy markets analysis, impact of Chinese export growth upon US and Canadian markets, transmission of financial shocks across US regions and its national border, changing wage returns to different labor market skills in US labor markets, and the impact of organizational brand identification upon individuals' performance measures.
This work frequently involves some aspect of US-Canadian economic integration, as 12 of the publications and 24 of the presentations were Canadian-focused research. He has participated in multiple externally funded research projects and regularly serves as an outside reviewer for academic journals and funding agencies. His professional service includes being on the executive boards for both the Mid-Atlantic New England Council for Canadian Studies and the Association for Canadian Studies in the United States.
Yerger teaches undergraduate economics, MBA courses both at home and in India, and a public administration course for the PhD program in Administration and Leadership Studies. His current research agenda includes analysis of invasive species transmission across US regions and between the US and key trading partners, including Canada, China, and India.