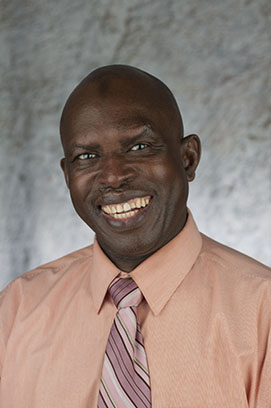 Office: Eberly, Room 322-H
Office Phone: 724-357-4781
Email: yaya.sissoko@iup.edu
Degrees/Schools
PhD, Economics, Southern Illinois University-Carbondale
MS, Economics, Southern Illinois University-Carbondale
BS, Econometrics, University of Bamako, Mali
Certification in Entrepreneurship Education in Vocational and Technical Training, International Labour Organization, Turin, Italy
Areas of Expertise
Economic Development, Econometrics, Environmental Economics, International Economics, International Finance, International Trade, Macroeconomics, Mathematical Economics, and Monetary Economics.
Biography
Yaya Sissoko is a professor of economics. He has been a member of the Department of Finance and Economics since 2005. Sissoko received the People Award (2008) from the African American Cultural Center and served as a member of the board of directors of AACC for 10 years. He is the faculty advisor for both the Pan-African Student Association and the IUP Soccer Club and is a member of both the Pan-African Studies and the Asian Studies programs. His fields of interest are economic development, monetary economics, international economics, managerial economics, environmental economics, and time series econometrics. Sissoko teaches Principles of Macroeconomics, Principles of Microeconomics, Monetary Economics, Labor Economics, Financial Institutions and Markets, Economic Development, and Poverty in Africa.
Sissoko is a member of the editorial board of the African Journal of Accounting, Economics, Finance and Banking Research, the editorial board of the Pennsylvania Economic Review, the chair of the Pennsylvania Economic Association Best Undergraduate Paper Contest, and an ex-officio member of the PEA Board of Directors. He has served as a member of the College Technology Committee, the Middle States Reaccreditation Committee, and the S3P APSCUF Committee and as chair of the AACC Award Committee.
Sissoko has published three chapter books in the "Book Series of the International Finance Review and the Edwin Mellen Press" and more than a dozen articles in refereed journals such as Energy of Economics, International Advances in Economic Research, Review of Regional Studies, African Finance Journal, International Journal of Economic Sciences and Applied Research, Economic Systems, and Pennsylvania Economic Review. His current research agenda focuses on regional studies, including Pennsylvania and its neighboring states of Ohio and West Virginia.