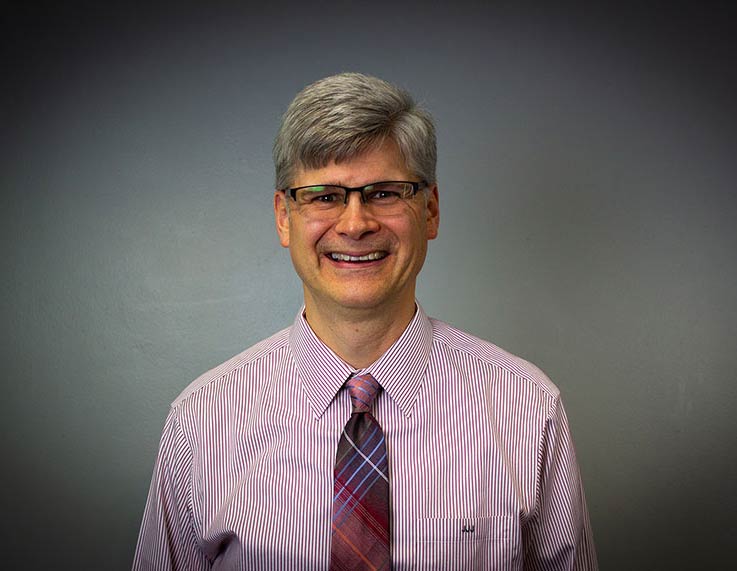 Office: Eberly, Room 322-A
Office Phone: 724-357-4774
Email: James.Jozefowicz@iup.edu
Degrees/Schools:
PhD, State University of New York at Albany
BS, Biology, Marist College
BA, Economics, Marist College
Areas of Expertise:
Movie Economics, Economic Education, Economics of Religion, Regional Studies, and Undergraduate Research
Biography
James J. Jozefowicz is a professor of economics in the Department of Finance and Economics. He received his PhD degree from the State University of New York at Albany. He holds a BS degree in biology and a BA degree in economics from Marist College. Professor Jozefowicz has been a member of the faculty at IUP since 1999. He received the IUP University Senate Distinguished Faculty Award for Teaching in 2005 and the IUP Award of Excellence in Volunteer Leadership for Advancement Support in 2020. In 2012, Jozefowicz was one of 14 economics professors selected for inclusion in the Princeton Review's Best 300 Professors, a guide recognizing top professors in the nation. The International Atlantic Economic Society named Jozefowicz its September 2022 Member of the Month.
He is chair of the Department of Finance and Economics Student Affairs Committee, chair of the Department of Finance and Economics Evaluation Committee, and serves on the IUP Leadership Society Advancement Council. Jozefowicz is a member of the editorial board of the Pennsylvania Economic Review, two-time past president of the Pennsylvania Economic Association, an ex-officio member of the PEA Board of Directors, and a member of the board for the Fellowship of Christian Athletes chapter at IUP. His areas of expertise are econometrics, industrial organization, managerial economics, and monetary economics.
Jozefowicz teaches Introduction to Econometrics and Advanced Econometrics as part of the Honors Concentration in Economics, and he has supervised 80 honors theses in economics to date. Jozefowicz's econometrics students have given presentations of their research papers at the IUP Scholars Forum, the Europe: East and West Undergraduate Research Symposium at the University of Pittsburgh, the Undergraduate Research at the Capitol event in Harrisburg, the Pennsylvania Sports Business Conference, and conferences held by the Eastern Economic Association, Midwest Economics Association, Southern Economic Association, and Pennsylvania Economic Association. Several of these students have won awards for their papers and presentations, including the Research Award at the Pennsylvania Sports Business Conferences and the Best Undergraduate Student Paper at the Pennsylvania Economic Association Conferences.
Jozefowicz has published nearly 20 articles on a wide range of topics, including the economics of crime, income inequality, economic education, cancer incidence, economics of religion, and movie economics in refereed journals such as Applied Economics, Atlantic Economic Journal, Economics Bulletin, International Advances in Economic Research, International Journal of Applied Economics, Journal of Economic Education, Journal for the Scientific Study of Religion, National Social Science Journal, New York Economic Review, Pennsylvania Economic Review, and Perspectives on Economic Education Research. The majority of these journal articles have been co-authored with IUP undergraduate students based on their individual interests.