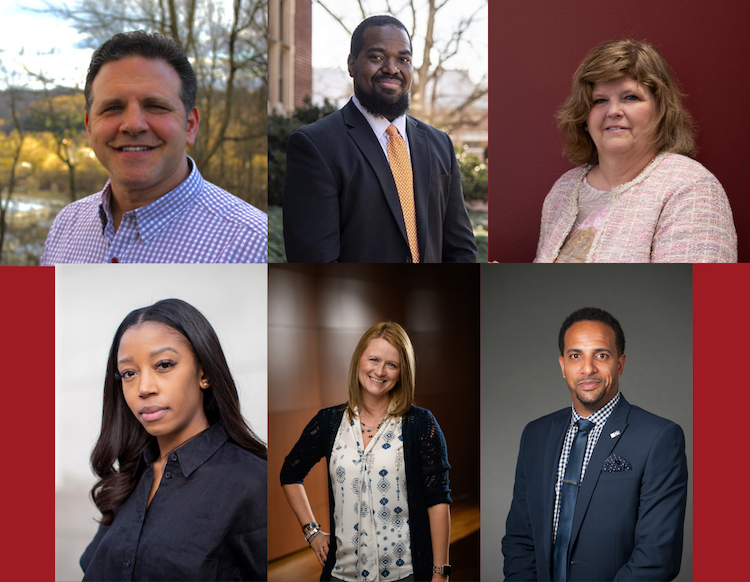 The College of Education and Communications Impact Awards recognize COEC alumni for their outstanding achievements in their profession, their engagement with IUP, and/or their leadership in their discipline or community.
The Impact Award serves to inspire our current students. It is a symbol of the respect and admiration held by the College of Education and Communications for these celebrated alumni and friends.
2022 Impact Award Recipients
LeRoy Hall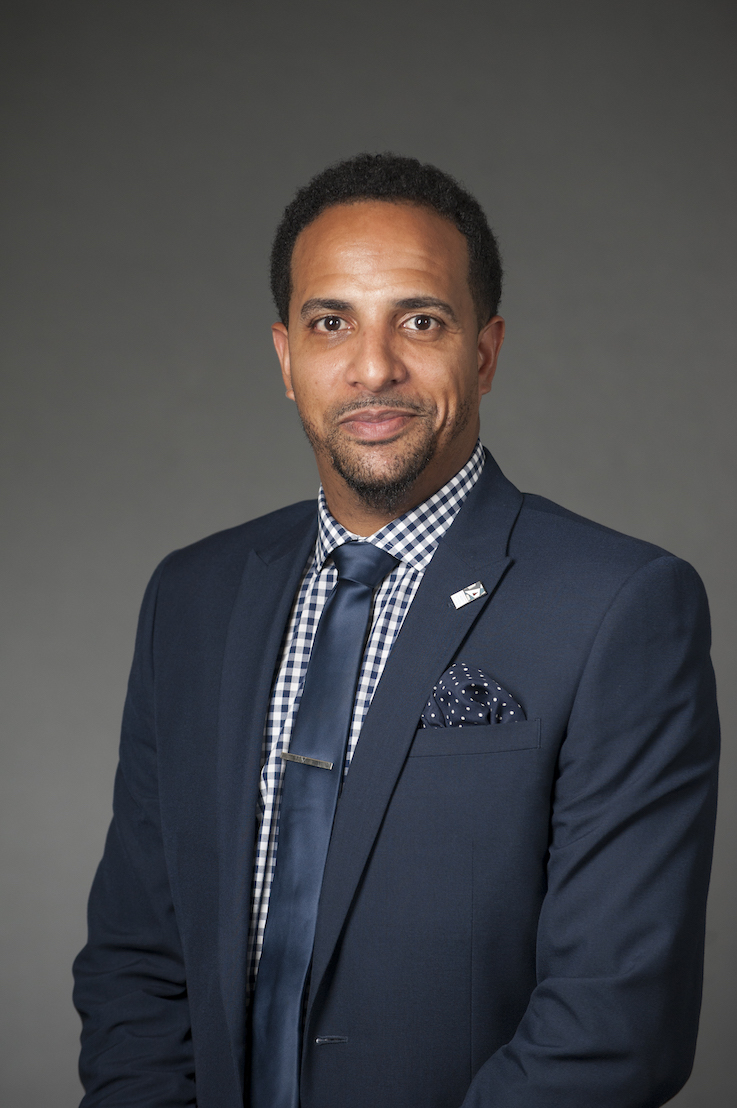 LeRoy Hall, Jr. was born in Pittsburgh, Pennsylvania, on July 1, 1980. Growing up in a household of five that functioned below the poverty line was tough. LeRoy recalls having to share kitchen utensils with his sisters from time to time. For instance, if there were only two bowls, one sibling would have to wait until the others were done before they could get cereal.
Early on, LeRoy realized his ticket out of poverty was education. As a young public school student, LeRoy was labeled gifted and always took a liking to learning and the school environment. As LeRoy matured, he realized that this "escape via education" did not only apply to him but also was a way out for others. At that time, he decided that he would be a teacher. He figured if education saved him, perhaps he could use it to pay the debt forward and save other children. During high school, LeRoy pursued every opportunity to gain experience in educating children. This came mostly in the form of tutoring at a local Pittsburgh public school. Eventually, the time came for him to go to college. Landing on campus was a huge feat for LeRoy as he knew his opportunity to pursue a career education officially had begun. This was the first evidence that education truly was a "way out."
In 1998, LeRoy applied and was accepted as an elementary education major at Indiana University of Pennsylvania. IUP provided the support that LeRoy needed spiritually, socially, and educationally. He held multiple positions on campus that helped him build on his service and leadership skills. These positions included resident assistant, peer advisor, Black Student League vice president, president of undergraduate chapter Alpha Phi Alpha Fraternity, Inc., and more. He graduated magna cum laude from IUP in 2003. In his first year after graduating, LeRoy began teaching on the north side of Pittsburgh at a K-8 charter school in the subject of mathematics. He continued to teach mathematics for the next eight years. While teaching, LeRoy started taking on leadership roles at the school, including coaching, being a cluster leader, directing school performances, and leading professional development sessions. While a teacher, he went to the University of Pittsburgh to pursue his master's degree and principal certification.
In 2011, LeRoy and his family relocated to the Philadelphia area. After gaining the necessary administrative experience as an assessment coordinator and then assistant principal over the first few years at two different charter schools in Philadelphia, LeRoy accepted the position of school principal. As the assessment coordinator of Wakisha Charter School in 2012, the school placed eighth in Pennsylvania for student performance gains on statewide PSSA tests. In 2014, he accepted the position of school principal for the School District of Philadelphia at Henry H. Houston Elementary School. At the time of arrival, Houston wore the tag of "focus school" designated by the PA Department of Education.
Focus schools (as they were called at the time) performed in the lowest 10 percent on the state's PSSA exam. During his time at Houston, LeRoy and his phenomenal staff and students managed to shed that designation in just three short years. Houston is now a thriving academic and community-based school. Henry H. Houston has been recognized by the City Council of Philadelphia and various organizations for their school's accomplishments in academics, school partnerships, and the arts. This year marks LeRoy's eighth year as the school principal of Henry H. Houston Elementary School. At this time, LeRoy is currently a doctoral candidate in Drexel's EdD program. Education has and always will be the door that helps people achieve their dream. LeRoy has and will continue to dedicate his life to helping open that door for others as it was opened for him.
Alexis Johnson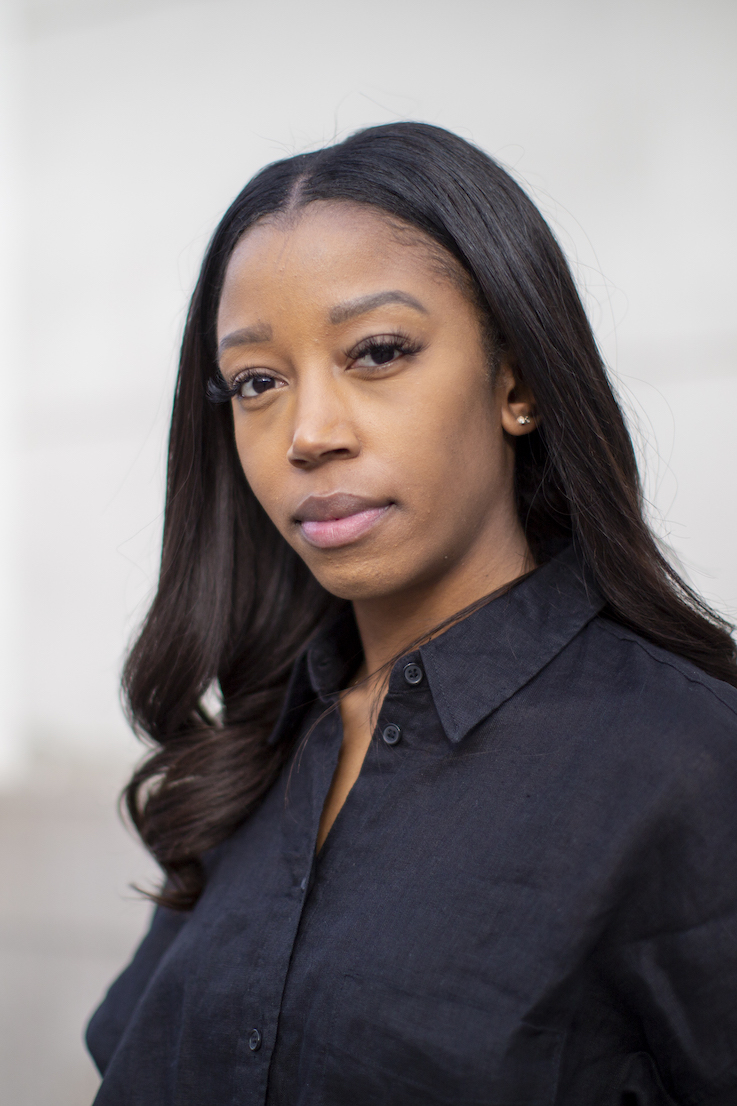 Alexis Johnson is a correspondent for Vice News based in Washington, DC. A Pittsburgh native, Alexis graduated from Indiana University of Pennsylvania in 2014 with a bachelor's degree in communications media, where she was an active participant in IUP-TV and the IUP News Center. She went on to get a master's degree in media studies and production from Temple University, while also working as a production assistant for NBC10 Philadelphia. Alexis started out her professional career in journalism as an on-air local TV news reporter in West Virginia before switching to digital and print news. After leaving her role as a breaking news reporter for NJ.com in New Jersey, Alexis was hired at the Pittsburgh Post-Gazette as a digital news editor in 2018 before switching to a reporting role in 2020.
Alexis joined Vice News in October 2020 on the political beat and has since been on the ground reporting on several historical events, including the 2020 general election, the Georgia Senate Runoff, the aftermath of the January 6th insurrection, the Inauguration of President Joe Biden, the Derek Chauvin verdict, the trial of the men who murdered Ahmaud Arbery, and the confirmation of Supreme Court Judge Ketanji Brown Jackson. Alexis has covered a wide range of topics from pandemic-related stories about the mental health crisis as well as President Biden's vaccination rollout in communities of color, to the national attack on voting rights, police reform, the Black Lives Matter movement, systemic racism in agriculture and infrastructure, as well as several culture-related stories.
Alexis has appeared on multiple Vice platforms such as Vice News Tonight, Vice on Showtime, Counter Space, as well as across multiple Vice News social platforms. Alexis is a member of the National Association of Black Journalists as well as Zeta Phi Beta Sorority, Inc.
Craig Pickett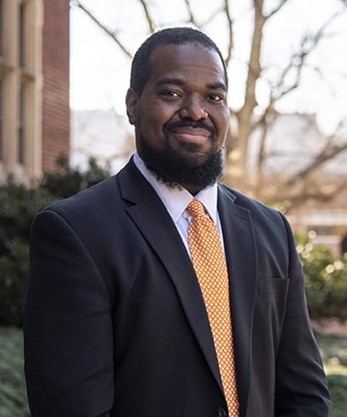 Craig Pickett, Jr. serves as director for diversity, equity, and inclusion within the University of Tennessee Institute of Agriculture. He collaborates with offices across the institute and university, and he provides strategic leadership and administrative oversight in developing and enhancing efforts to create a culture that embraces, promotes, and prioritizes equity, diversity, and inclusiveness in the broadest meanings for faculty, staff, students, and community partners in all 95 counties of Tennessee through extension services.
Craig earned his bachelor's degree in political science from Davidson College in 2008 before earning his master's degree in student affairs in higher education from Indiana University of Pennsylvania in 2010. He is completing his PhD in higher education administration from the University of Tennessee Knoxville, where his research focuses on the lived experiences of second-year African American male students  at predominately White institutions.
In his spare time, Craig is an active member of the Knoxville community. He serves as a board member for Girl Talk, Inc., an advisory council member for the Knoxville Area Urban League National Achievers Society, a mentor for Emerald Foundation's Calling and Career Program, a former cochair for the United Way of Greater Knoxville Young Leaders Collective, and a current member of the Alpha Mu Lambda Chapter of Alpha Phi Alpha Fraternity, Inc. One of his favorite quotes, by Marian Wright Edelman, states "Service is the rent we pay to be living. It is the very purpose of life and not something you do in your spare time."
Karen Remick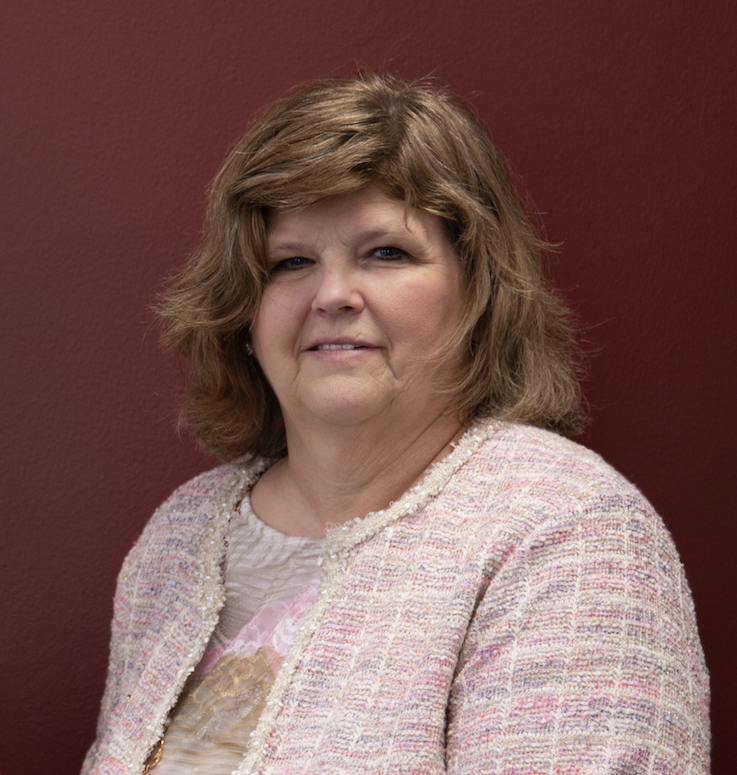 Karen Remick completed her bachelor of science degree (summa cum laude) in vocational education at IUP in 2006 and her master of education in business/workforce development-administration in 2010 with a 4.0 GPA. Starting in 2007, she worked as the assistant administrator at the Somerset County Technology Center and became the administrative director in 2012. Most of her 17-year teaching career was focused on teaching in a career and technical education setting. She worked for IUP's Center for CTE Personnel Preparation for three years as a field resource person. Karen is currently serving as a mentor for the leadership program of IUP's Center for CTE Personnel Preparation. She is a board member for United Way of the Laurel Highlands and a member of the Johnstown Chapter of the American Association of University Women.
Mariha Shields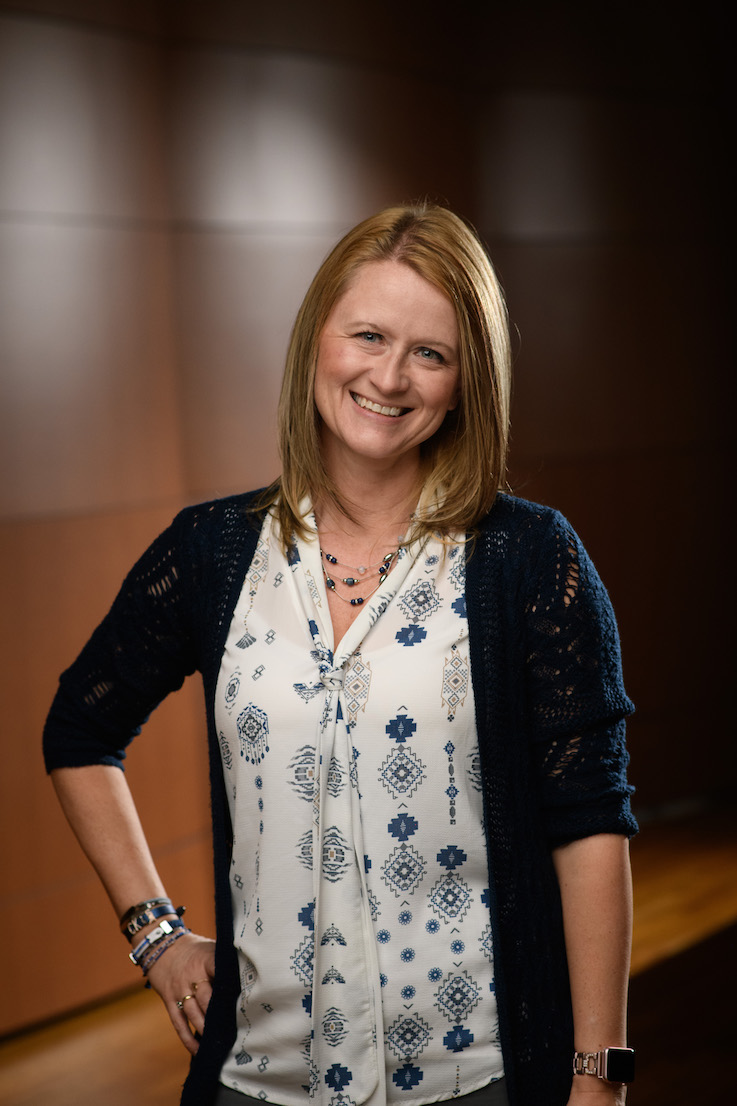 Mariha Shields is a training and consultation team member at ARIN IU28 specializing in learning environment, student engagement, mental health, and inclusive practices. Prior to her work at ARIN IU, she was an assistant professor in the Department of Communication Disorders, Special Education, and Disability Services at Indiana University of Pennsylvania. Mariha has continued her work as an assistant professor, teaching courses as needed for the university in special education. Mariha also taught in basic ed for 11 years in special education at Marion Center middle and high schools. Her interests include teacher preparation, positive behavior support, differentiated instruction, co-teaching, social emotional learning, and youth mental health first aid. Mariha attended IUP and earned her doctoral degree in curriculum and instruction, a master's degree in special education, and her undergraduate degree in education of the deaf and hard of hearing.
Mike Verona
Mike Verona is a licensed professional counselor and a certified advanced alcohol and drug counselor. He earned a master's in clinical mental health counseling and PhD in counselor education and supervision from Indiana University of Pennsylvania, and currently serves as the clinic director and an instructor in Central Michigan University's counseling program. Prior to starting at CMU, he was an addictions counselor for a residential drug and alcohol rehabilitation facility as well as an outpatient counselor in both school and community mental health settings. He utilizes a person-centered and existential approach to counseling which honors an individual's strengths, builds upon existing capabilities, and encourages autonomy. Themes of counseling sessions include authenticity, self-awareness, increased self-esteem, and empowerment. He enjoys working together with clients to "reclaim your purpose and your ability to manage your life and become the best version of YOU."
The therapy models Mike uses vary according to the unique needs of each individual person. His role as a therapist is to help the people he is working with to learn new coping skills so they will have the tools needed to better manage their journeys in life and to their preferred futures. He enjoys working as a counselor and finds that helping people understand themselves and make positive changes in their lives is extremely rewarding.