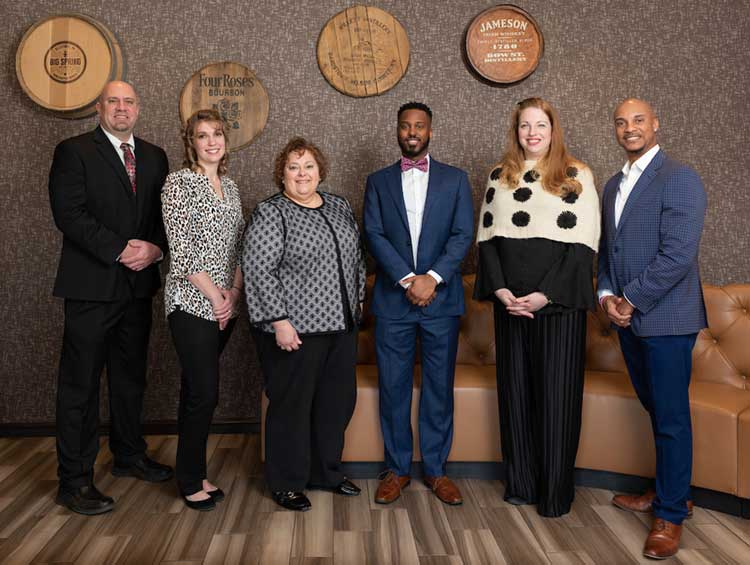 The College of Education and Communications Impact Awards recognize COEC alumni for their outstanding achievement in their profession, their engagement with IUP, and/or their leadership in their discipline or community.
The Impact Award serves to inspire our current students. It is a symbol of the respect and admiration held by the College of Education and Communications for these celebrated alumni and friends.
Erin Clark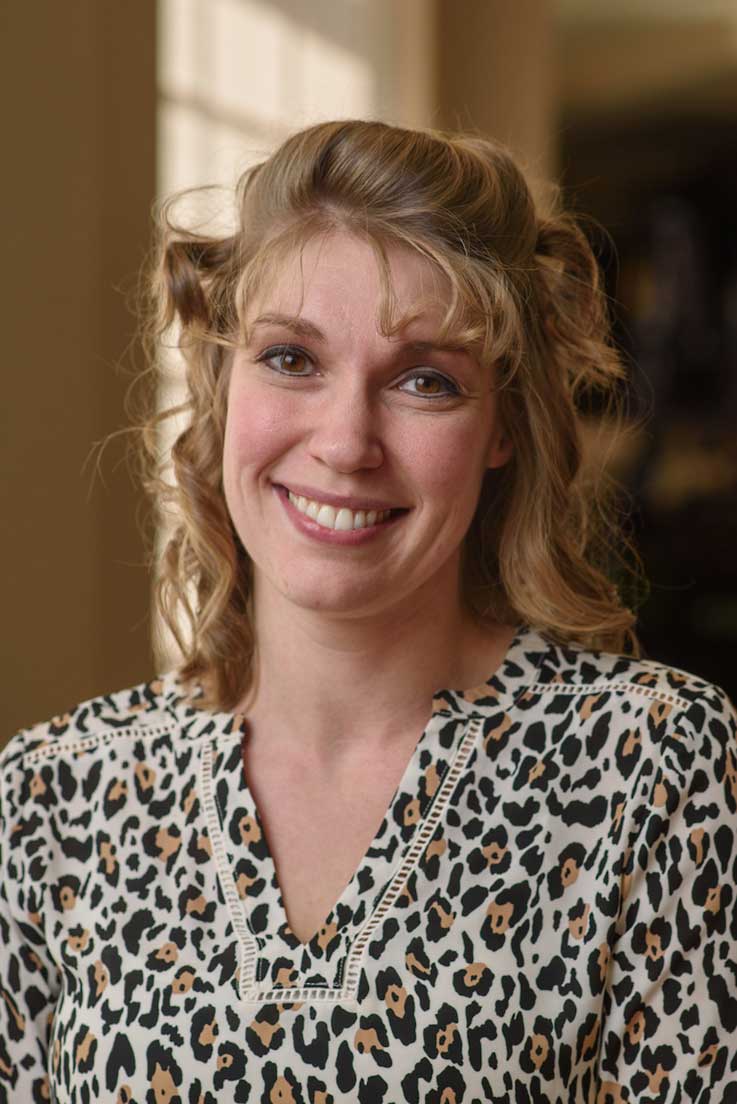 Erin Clark graduated from IUP's speech-language pathology master's program 11 years ago. In that time, she built a speech-language pathology program at Fulton County Medical Center and developed it from an under-accessed service into a vital resource for both inpatient and outpatient services within a 100-mile radius. She also trained many IUP alumni as speech-language pathology clinical fellows. Those alumni are very vocal about the impact that Clark had on their careers. They rave not only about her extraordinary clinical skills, but also about her generosity and consummate professionalism.
On a leap of faith, Clark uprooted her family to move to Indiana and take a position as the temporary director of the IUP Speech, Language, and Hearing Clinic. Since then, her expertise, generosity, and consummate professionalism has impacted future alumni of our program. She is an excellent teacher who guides students to reach their full potential. And, she has opened many eyes to the thrill of acute care speech-language pathology experiences. Despite the temporary status of her position, Clark dedicated her research efforts to clinical simulations, an area the ultimately benefits the students of our program. Her work is having a tremendous impacther simulation work is innovative and leading our discipline nationally. After her new acute care simulation training course, the previous 60-40 ratio class preference for pediatrics over adult healthcare flipped to 70 adult healthcare, 30 pediatrics. Medical placements are thrilled with the skills that IUP students have when entering their internships. Clark's impact is being felt by students, supervisors, and their patients.
Henry Lewis III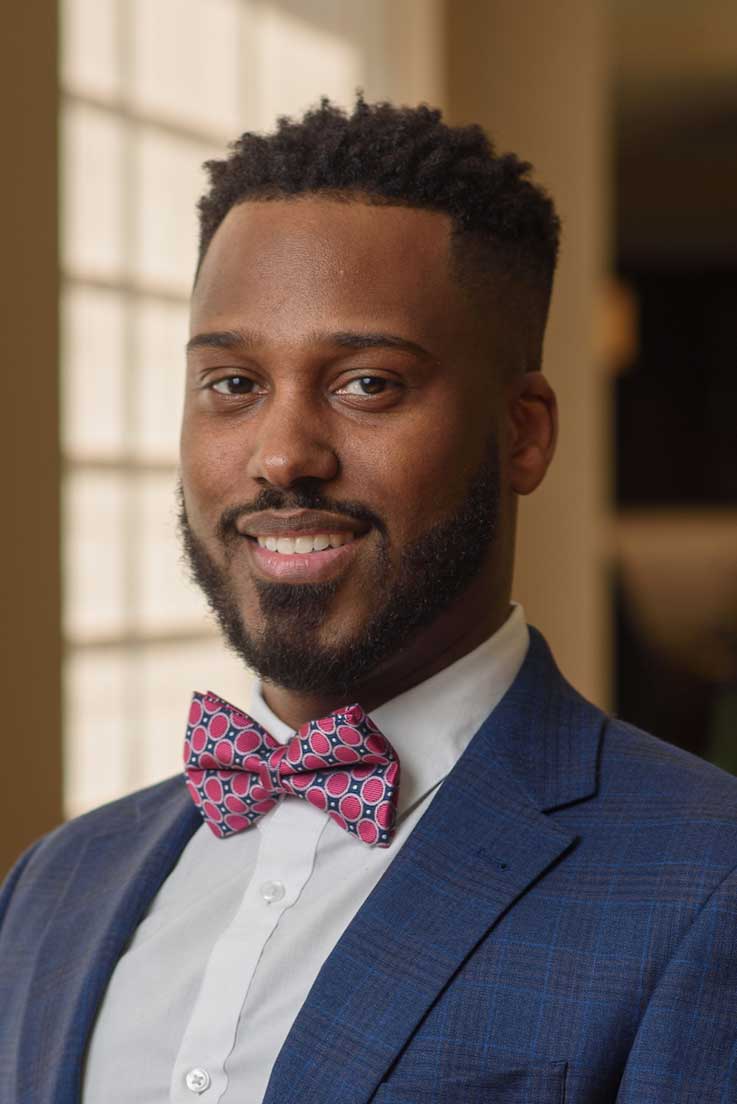 Henry Lewis III is a 2014 graduate of the master's program in Student Affairs in Higher Education. He currently serves in the dean's office in the College of Health Professions at Virginia Commonwealth University as the student services administrator, managing everything from student recruitment and orientation to student leadership development and graduation. In addition to his master's degree, he holds a bachelor of science in health education from the University of Florida and a post-baccalaureate health sciences certificate from VCU. In 2016, Lewis created the Black Men in Medicine campaign at VCU to increase the number of Black male students at VCU who enter the medical field. One aspiring surgeon, Tyrone Simpson, commented on the program, "It's been a great opportunity; honestly I don't think I would be as far as I am without this." Lewis has also published and presented at local, regional, and national professional conferences on his work in advising and mentoring diverse students interested in the health professions. His work appears in the Advisor: The Journal of the National Association for Advisors of the Health Professions and the second edition of Multicultural Competence in Student Affairs.
Prior to his role in the College of Health Professions, Lewis served as an academic advisor and instructor for pre-health and pre-law students at VCU, where he received the Outstanding New Advisor Award in 2016. Before coming to VCU, Lewis was a graduate assistant in IUP's Student Affairs in Higher Education Department and an intern in IUP's Fraternity and Sorority Life Office and at Penn State New Kensington's Academic Advising Office. Before IUP, Lewis was the special assistant in the Department of Health Education and Behavior at the University of Florida.
Outside of his extraordinary work in higher education, Lewis has been working on a career in the film/TV industry. He is featured as an anti-slavery society worker in the 2019 film Harriet and has been working on the sets of several other productions.
Laura Crothers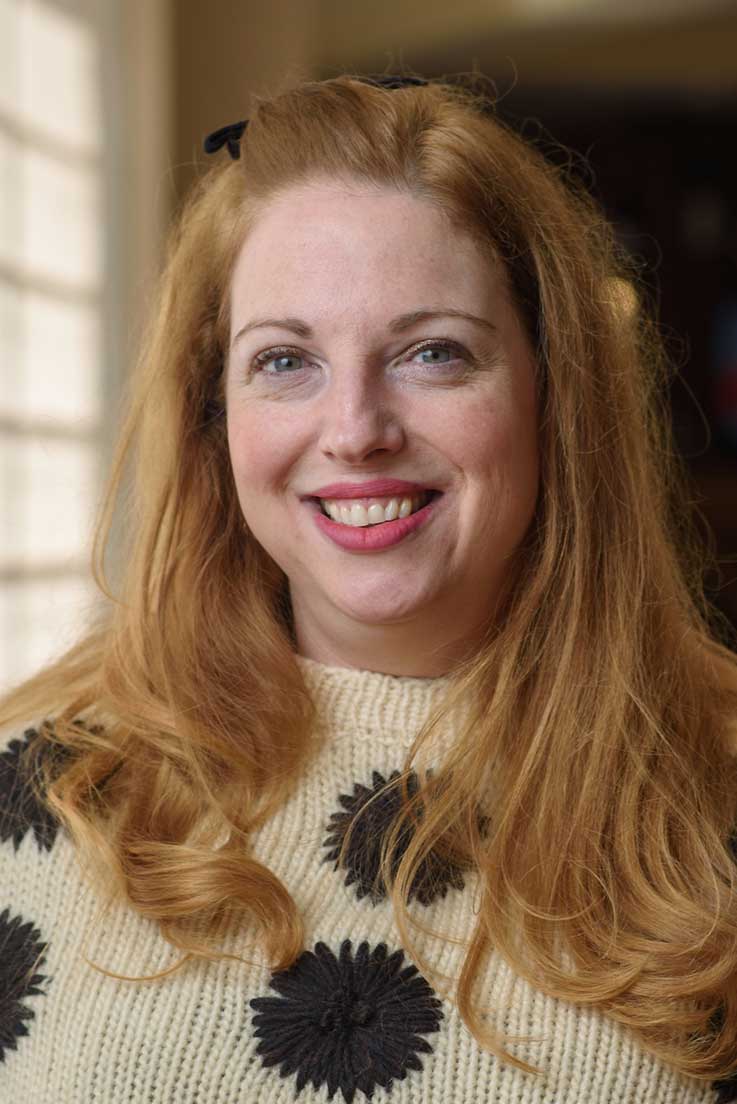 Laura Crothers graduated from IUP's doctoral program in School Psychology in 2001. After graduation, she pursued a career in academia as a non-tenure-track faculty member at Slippery Rock University. In 2004, she accepted a tenure track faculty position at Duquesne University. Crothers is currently a full professor in the school psychology program at Duquesne University. She also is the associate dean for Graduate Studies and Research as well as the Fr. Martin A. Hehir Endowed Chair. Moreover, Crothers maintains professional credentials as a state and nationally certified school psychologist. Crother's exemplary impact in the areas of training future school psychologists, scholarly activity, and service to the field of school psychology make her worthy of this award.
Crothers teaches graduate-level courses in consultation and program evaluation seminars to students in the school psychology program. In the classroom, she exudes a positive attitude and employs effective teaching practices. Crothers also assists in training future school psychologists via academic student advisement, which has included serving as the chair of more than 10 dissertations and more than 15 applied projects.
Notably, Crother's scholarly endeavors have resulted in the completion of over 30 manuscripts and monographs, four co-authored or co-edited books, and numerous book chapters. In addition to her scholarly writing, Crothers has delivered lectures and conducted presentations regionally, nationally, and internationally. She has contributed to the literature by studying bullying in children and adolescents throughout her entire professional career. She is currently investigating the efficacy of the Goodwill Girls Curriculum in diminishing relational and social aggression and increasing interpersonal maturity in adolescents. Crothers scholarly work has yielded national recognition as an expert in childhood bullying by the National Association of School Psychologists.
In addition to her teaching and scholarly activities, Crothers demonstrates a strong commitment to providing service to the field of school psychology. She serves on several school psychology-related editorial boards, including the International Journal of School and Educational Psychology and the Trainers' Forum. Noteworthy, Crothers chaired the Psychology of Women for Division 16 of the American Psychological Association from 2010 to 2017.
Matthew Curci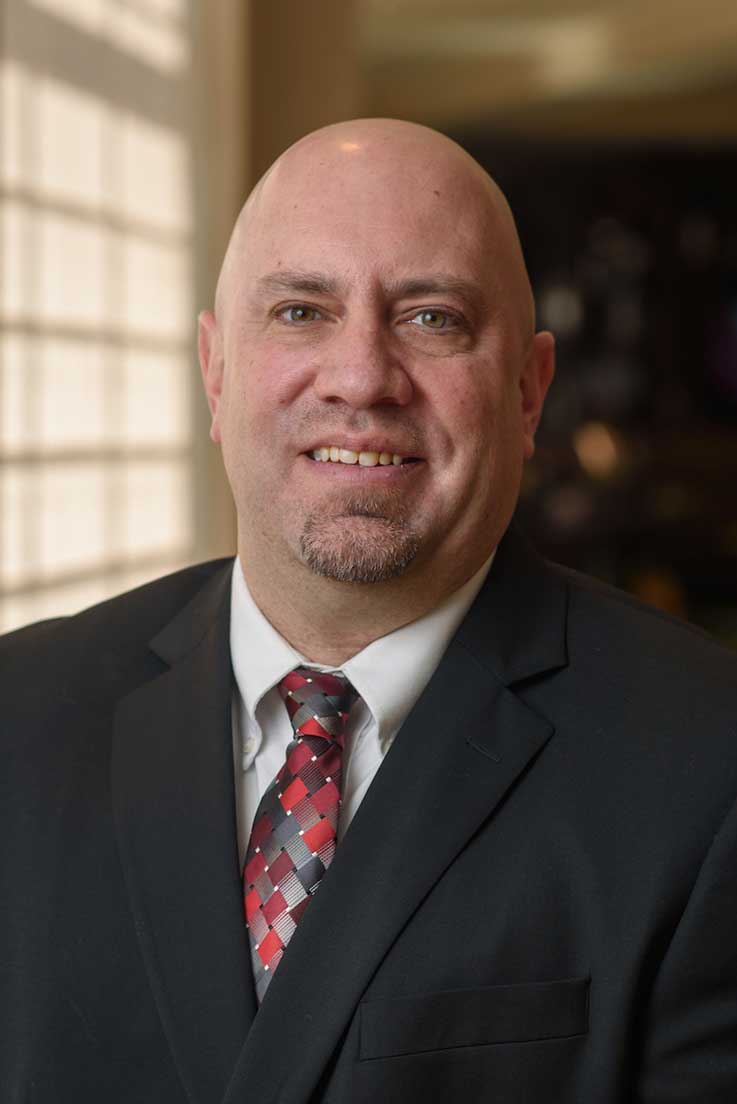 Matthew Curci earned his principal certification from IUP in 2003 and his doctoral degree in the Administration and Leadership Studies doctoral program in 2012. He is in his 25th year as an educator/leader in the Apollo-Ridge School District and currently serving his eighth year as district superintendent. Curci earned his bachelor's degree in mathematics at Grove City College. He returned to Apollo-Ridge, his alma mater, as a high school mathematics teacher and an active participant in school events. Curci taught for 10 years and served as a varsity coach in football, basketball, and track. He was also a sponsor for Student Council, Varsity Club, and National Honor Society. While teaching, Curci earned a master's degree in sport science from IUP. Curci began his administrative career at Apollo-Ridge by first serving as elementary principal. He then moved to the central office, where he served as director of curriculum, instruction, and assessment and as assistant superintendent, and he is currently superintendent of schools. Curci was appointed to a second five-year term as superintendent on July 1, 2017.
The mission of IUP's Educator Preparation Programs is "to provide dynamic, collaborative experiences that develop reflective, deliberate twenty-first-century educators who serve and lead ethically, responsibly, and professionally in educational institutions." Curci's work reflects this mission by opening his schools to IUP's pre-student and student teacher candidates and assists with selecting quality mentors who are excellent models for our future teachers. Curci served as a very valuable member of the Council for Accreditation of Educator Preparation Standard 4 Committee, where he assisted with the development of our case study approach to collect data on our program completers. Curci attended the employer interview session during the CAEP site visit and supported the education programs during the interview.
Palmaann Darenkamp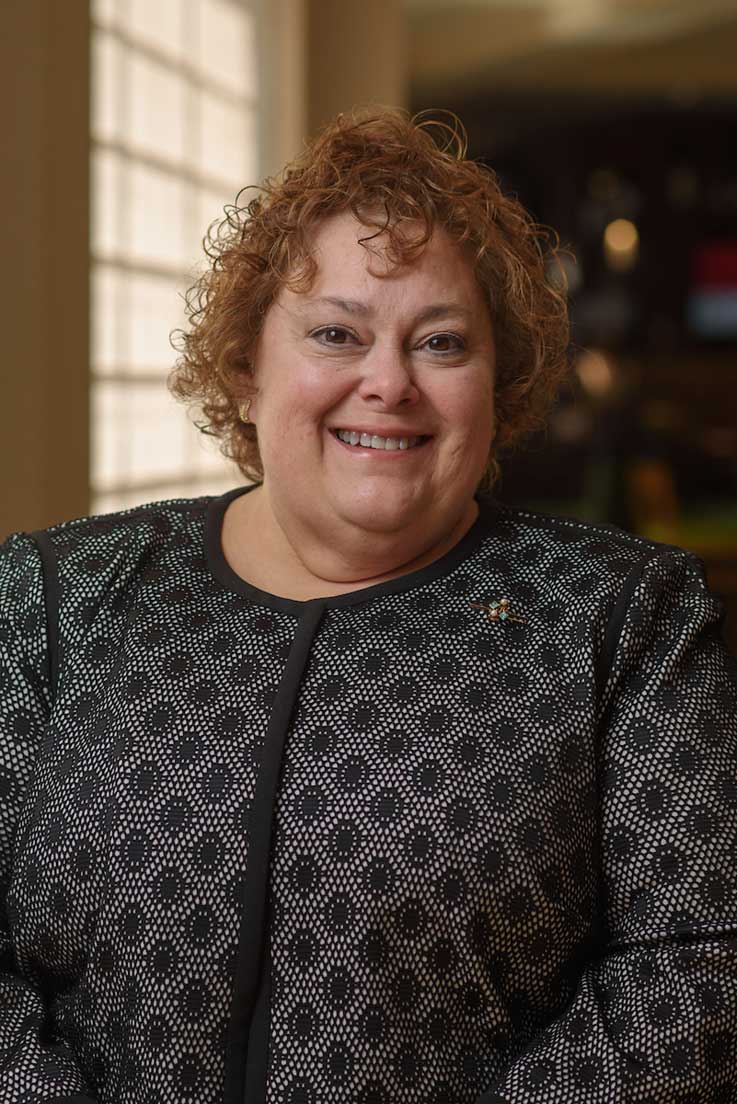 Palma Darenkamp began her career in nursing and home health care. While on maternity leave, she took on her first job in teaching an adult nursing course and fell in love! She eventually was hired as the health assistant instructor/nurse aide coordinator at Parkway West Area Career and Technology Center and has been affiliated with IUP since 1998 when she enrolled in the Vocational Certification Program.
In addition to her teaching responsibilities, Darenkamp continued to challenge herself professionally by earning her bachelor of science in vocational education and MEd in business/workforce development degrees, principal K-12, supervisor, and vocational director certifications at IUP.
In 2002 Palma joined the IUP Center for Career and Technical Personnel Preparation, helping new teachers by serving as a learning lab instructor and teacher workshop presenter. For 16 years she has served as their mentor: modeling best practices and helping them navigate their first year of teaching.
Scott Pitts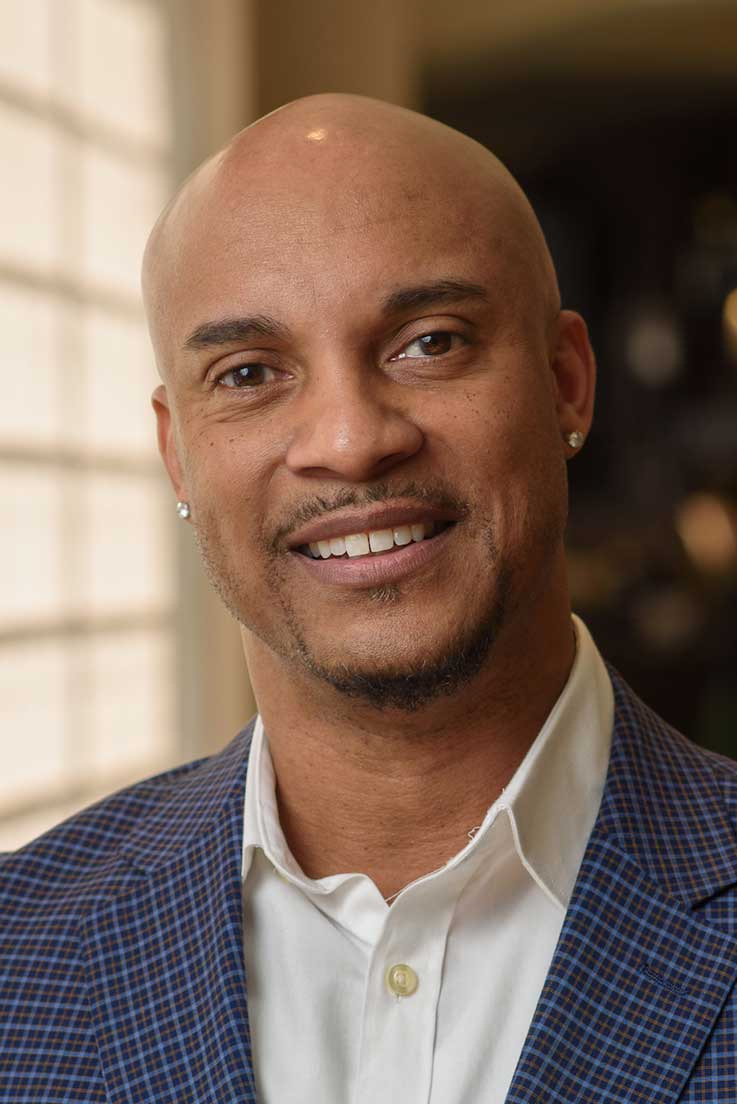 Scott Pitts is a 1992 graduate of the Department of Communications Media with a long list of professional accomplishments and community service. He is an Emmy-award winning producer of multimedia graphics for projects that include community outreach campaigns commissioned by the Pennsylvania Attorney General's Office to combat illegal gun sales.
Working with Commonwealth Media Services in Harrisburg, Pitts has worked on productions for the Governor's Awards for the Arts and the #Meet the Kids campaign for the PA Adoption Network, and he is an active supporter of the Boys and Girls Club of Harrisburg. In addition to his work with Commonwealth Media, Pitts is the owner of Spit-digital creative, a multimedia and web development company that uses the latest in digital technology, animation, and software to support clients in all phases of branding and marketing.
As a student, Pitts was active in productions at IUP-TV and a member of Alpha Epsilon Rho, the student broadcasting organization. Additionally, Pitts spent nearly 10 years as a communications specialist with the United States Army Reserves.
Pitts has continued to serve his alma mater by participating in alumni networking activities, speaking to students, developing internship opportunities, and most recently, as the featured speaker at the spring commencement program.